Gott, J. Richard
Most widely held works about J. Richard Gott
Most widely held works by J. Richard Gott
Sizing up the universe : the cosmos in perspective
by
J. Richard Gott
( Book )
4 editions published between
2010
and 2011 in
English
and held by 412 WorldCat member libraries worldwide
Using scaled maps, object comparisons, and beautiful space photographs, it demonstrates the actual size of objects in the cosmos- from Buz Aldrin's historic footprint to the visible universe and beyond. The authors offer visual comparisons with astonishing precision and maximum reader-friendliness, conveying clear and understandable explanations of unimaginable vastness
Where did the Moon come from?
by
Edward Belbruno
( Book )
1 edition published in
2005
in
English
and held by 1 WorldCat member library worldwide
"The current standard theory of the origin of the Moon is that Earth was hit by a giant impactor the size of Mars, causing ejection of iron-poor impactor mantle debris that coalesced to form the Moon. But where did this Mars-sized impactor come from? Isotopic evidence suggests that it came from 1 AU radius in the solar nebula, and computer simulations are consistent with its approaching Earth on a zero-energy parabolic trajectory. But how could such a large object form in the disk of planetesimals at 1 AU without colliding with Earth early on, before having a chance to grow large or before its or Earth's iron core had formed? We propose that the giant impactor could have formed in a stable orbit among debris at Earth's L4 (or L5) Lagrange point. We show that such a configuration is stable, even for a Mars-sized impactor. It could grow gradually by accretion at L4 (or L5), but eventually gravitational interactions with other growing planetesimals could kick it out into a chaotic creeping orbit, which we show would likely cause it to hit Earth on a zero-energy parabolic trajectory. We argue that this scenario is possible and should be further studied."
The eighth data release of the Sloan Digital Sky Survey : first data from SDSS-III
by
Hiroaki Aihara
( Book )
1 edition published in
2011
in
English
and held by 1 WorldCat member library worldwide
"The Sloan Digital Sky Survey (SDSS) started a new phase in 2008 August, with new instrumentation and new surveys focused on Galactic structure and chemical evolution, measurements of the baryon oscillation feature in the clustering of galaxies and the quasar Ly[Greek letter alpha] forest, and a radial velocity search for planets around ~8000 stars. This paper describes the first data release of SDSS-III (and the eighth counting from the beginning of the SDSS). The release includes five-band imaging of roughly 5200 deg2 in the southern Galactic cap, bringing the total footprint of the SDSS imaging to 14,555 deg2, or over a third of the Celestial Sphere. All the imaging data have been reprocessed with an improved sky-subtraction algorithm and a final, self-consistent photometric recalibration and flat-field determination. This release also includes all data from the second phase of the Sloan Extension for Galactic Understanding and Exploration (SEGUE-2), consisting of spectroscopy of approximately 118,000 stars at both high and low Galactic latitudes. All the more than half a million stellar spectra obtained with the SDSS spectrograph have been reprocessed through an improved stellar parameter pipeline, which has better determinationof metallicity for high-metallicity stars."
Science and the ultimate reality celebrating the vision of John Archibald Wheeler and taking it forward into a new center of discovery
( )
1 edition published in
2002
in
English
and held by 1 WorldCat member library worldwide
The program honored the vision of John Archibald Wheeler in his 90th birthday year. The challenge was to take this vision forward into a new century of discovery. Wheeler is renowned as both a research leader and as an extraordinary teacher for many of the 20th century's most creative physicists. The symposium brought together over 300 accomplished leaders and visionary younger scientists to explore some of the most perplexing questions in physics and cosmology. Speakers include Freeman Dyson, Anton Zeilinger, Nicolas Gisin, J. Richard Gott, Daniel Greenberger, Mary Rowe, Lucien Hardy, Juan Maldacena, Wojciech Zurek, Bryce DeWitt, Max Tegmark, Raymond Chiao, Christopher Monroe, Nideo Mabuchi, Aephraim Steinberg, Jaroslav Pelikan, Philip Clayton, Kitty Ferguson, Timothy Ferris, Charles Harper, Andreas Albrecht, Andrei Linde, Joao Magueiro, Lisa Randall, Lee Smolin, Robert Laughlin, George Ellis, Marcelo Gleiser, and Stuart Kauffman. Topics include a tribute to Wheeler, theory and experiment of quantum reality, and cosmology
more
fewer
Audience Level
0

1
Kids
General
Special
Audience level: 0.23 (from 0.21 for Sizing up ... to 0.99 for Gott, J. R ...)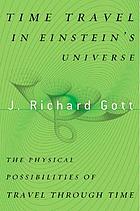 Alternative Names
Gott, J. Richard.

J. Richard Gott Amerikaans astronoom

J. Richard Gott amerikansk fysikar og astronom

J. Richard Gott amerikansk fysiker och astronom

J. Richard Gott amerikansk fysiker og astronom

J. Richard Gott US-amerikanischer Kosmologe

John Richard Gott

John Richard Gott III astrofisico statunitense

Готт, Джон Ричард

ゴット, J. リチャード

リチャード・ゴット

理察·戈特

Languages
Covers