Harrison, Victoria S.
Most widely held works by Victoria S Harrison
Eastern philosophy : the basics
by
Victoria S Harrison
( Book )
16 editions published between
2012
and 2013 in
English
and held by 314 WorldCat member libraries worldwide
Throughout the book the relationships between Eastern Philosophy, Western Philosophy and the questions reflective people ask within the contemporary world are brought to the fore. With timelines highlighting key figures and their contributions, a list of useful websites and further reading suggestions for each topic, this engaging overview of fundamental ideas in Eastern Philosophy is valuable reading for all students of philosophy and religion, especially those seeking to understand Eastern perspectives."--Pub. desc
The Routledge companion to theism
by
Charles Taliaferro
( Book )
13 editions published between
2011
and 2013 in
English
and held by 164 WorldCat member libraries worldwide
"There are deep and pervasive disagreements today in universities and colleges, and popular culture in general, over the credibility and value of belief in God. This has given rise to an urgent need for a balanced, comprehensive, accessible resource book that can inform the public and scholarly debate over theism. While scholars with as diverse interests as Daniel Dennett, Terry Eagleton, Richard Dawkins, Jürgen Habermas, and Rowan Williams have recently contributed books to this debate, "theism" as a concept remains poorly understood and requires a more thorough and systematic analysis than it has so far received in any single volume. The Routledge Companion to Theism addresses this need by investigating theism's history as well as its relationship to inquiry in the sciences, social sciences, and humanities, and to its wider cultural contexts. The contents are not confined within the philosophy of religion or even within the more expansive borders of philosophy. Rather, The Routledge Companion to Theism investigates its subject through the lens of a wide variety of disciplines and explores the ramifications of theism considered as a way of life as well as an intellectual conviction. The five parts of the volume indicate its inclusive scope: I. What is Theism?; II. Theism and Inquiry; III. Theism and the Socio-Political Realm; IV. Theism and Culture; V. Theism as a Way of Life. The result is a well ordered and thorough collection that should provide a wide spectrum of readers with a better understanding of a subject that's much discussed, but frequently misunderstood. As the editors note in their Introduction, while stimulating and informing the contemporary debate, a key aim of the volume is to open new avenues of inquiry into theism and thereby to encourage further research into this vital topic. Comprised of 54 essays by leading scholars in philosophy, history, theology, religious studies, political science, education and sociology, The Routledge Companion to Theism promises to be the most useful, comprehensive resource on an emerging subject of interest for students and scholars."--Publisher's description
Probability in the philosophy of religion
( Book )
12 editions published in
2012
in
English
and held by 138 WorldCat member libraries worldwide
These essays show that philosophy of religion is fertile ground for the application of probabilistic thinking. The authors examine central topics in the field: the status of evidence relating to the question of the existence of God; the rationality of religious belief; and the epistemic significance of religious disagreement
The apologetic value of human holiness : von Balthasar's christocentric philosophical anthropology
by
Victoria S Harrison
( Book )
10 editions published between
2000
and 2001 in
English
and held by 137 WorldCat member libraries worldwide
The Apologetic Value of Human Holiness begins by providing the first comprehensive account of the model of human holiness developed by the leading theologian Hans Urs von Balthasar. In so doing, the book also provides the first detailed explication of his Christocentric philosophical anthropology. Part 2 argues that von Balthasar anticipates some key developments in late twentieth-century Anglo-American analytical philosophy, and that certain of these developments - in particular, the `internal realism' of Hilary Putnam - provide powerful support for von Balthasar's theological philosophy. The final part elucidates von Balthasar's core intuition that human holiness is of immense apologetic value for religious faith, and concludes with a new, `internalist' theory of religious pluralism. The Apologetic Value of Human Holiness will be seen as an important and original contribution to both Philosophy of Religion and Theology, and is likely to prove essential reading in upper-level undergraduate and postgraduate courses in both subjects
Religion and modern thought
by
Victoria S Harrison
( Book )
8 editions published in
2007
in
English
and held by 97 WorldCat member libraries worldwide
"This is a textbook written specifically for level 2 undergraduates to introduce readers to the extremely wide range of forms of religious thought, and the responses of religion to modern Ideas, cultural phenomenon and events of the 20th century. Includes introductions to key concepts, diagrams, illustrations and pedagogical tools such as chapter summaries and lists of further reading. Presents a wide variety of subjects - responses to modernity - in one volume; designed specifically with 'religion and modern thought' courses in mind and suitable for students studying philosophy, philosophy of religion, sociology of religion, cultural studies and history of ideas."--Jacket
Philosophy and museums : essays on the philosophy of museums
( Book )
5 editions published in
2016
in
English
and held by 51 WorldCat member libraries worldwide
Contributions from the conference Philosophy and Museums sponsored by the Royal Institute of Philosophy and held at the University of Glasgow in 2013
High energy forming of metallic sheet materials
( Book )
1 edition published in
1961
in
English
and held by 1 WorldCat member library worldwide
Tests were conducted on various materials to study their formability and metallurgical characteristics resulting from explosive forming process. Materials formed into various configurations indicated that this manufacturing technique lends itself to the forming of parts having intricate shapes, and is particularly adaptable for the fabrication of parts of large size beyond normal machine capacity. Metallurgical tests show that there was no detrimental effect to the material as a result of this forming process. Indications are that some materials must be formed at elevated temperatures. Consideration of the correlation between instrumentation techniques and laboratory analysis leads to the conclusion that mechanical properties of materials tested were improved by the extreme pressures applied by explosive forming. (Author)
more
fewer
Audience Level
0

1
Kids
General
Special
Audience level: 0.55 (from 0.47 for Eastern ph ... to 0.99 for High energ ...)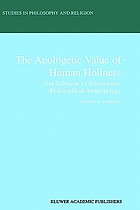 Alternative Names
Harrison, V. S.

Harrison, Victoria

Languages
Covers