Suri, Manil
Most widely held works by Manil Suri
The death of Vishnu
by
Manil Suri
( Book )
86 editions published between
2001
and 2014 in 19 languages and held by 2,218 WorldCat member libraries worldwide
"At the opening of this novel, Vishnu, the resident odd-job man, lies dying on the staircase he inhabits, while his neighbors the Pathaks and the Asranis squabble over who will pay for an ambulance. As the action spirals up through the floors of their building, the dramas of the residents' lives unfold: Mr. Jalal's obsessive search for higher meaning; Vinod Taneja's longing for the wife he has lost; the comic elopement of Kavita Asrani, who fancies herself the heroine of a Hindi movie." "Suffused with Hindu mythology and the exuberance of Bombay cinema, this story of one apartment building becomes a metaphor for the social and religious divisions of contemporary India, and Vishnu's ascent of the staircase parallels the soul's progress through the various stages of existence. As Vishnu closes in on the riddle of his own mortality, he begins to wonder whether he might not be the god Vishnu, guardian not only of the fate of the building and its occupants but also of the entire universe."--Jacket
The age of Shiva : a novel
by
Manil Suri
( Book )
25 editions published between
2007
and 2011 in 6 languages and held by 1,410 WorldCat member libraries worldwide
Marrying in order to escape an overbearing father, Meera is further victimized by her physically demanding husband and lustful brother-in-law, a circumstance from which she finds fleeting escape through her relationships with her sister-in-law and young son
The city of Devi
by
Manil Suri
( Book )
15 editions published between
2013
and 2014 in
English
and
French
and held by 942 WorldCat member libraries worldwide
"Mumbai has emptied under the threat of imminent nuclear annihilation; gangs of marauding Hindu and Muslim thugs rove the desolate streets; yet Sarita can think of only one thing: buying the last pomegranate that remains in perhaps the entire city. She is convinced that the fruit holds the key to reuniting her with her physicist husband, Karun, who has been mysteriously missing for more than a fortnight."--Provided by publisher
The age of Shiva : a novel
by
Manil Suri
( Recording )
12 editions published between
2008
and 2009 in
English
and held by 247 WorldCat member libraries worldwide
Marrying in order to escape an overbearing father, Meera is further victimized by her physically demanding husband and lustful brother-in-law, a circumstance from which she finds fleeting escape through her relationships with her sister-in-law and young son
The city of Devi : a novel
by
Manil Suri
( )
10 editions published between
2013
and 2014 in
English
and held by 157 WorldCat member libraries worldwide
As Mumbai empties under the threat of imminent nuclear annihilation, Sarita, a thirtythree-year-old statistician, can only think of being reunited with her physicist husband. Why has he vanished? How will they form the family of three he's always wanted? To find him, Sarita must journey across the surreal landscape of a near-abandoned city, braving gangs of competing Hindu and Muslim hoodlums. Joining her is Jaz--nominally a Muslim but whose true religion has always been sex with other men. Danger lurks around every corner, but so does the incongruous and the absurd: the patron goddess Devi Ma has even materialized on a beach to save her city. Sarita's search leads her to this beach, thrusting her into a trinity so mercurial, so consuming, that it will alter her life more fundamentally than any apocalypse to come
The death of Vishnu
by
Manil Suri
( Recording )
6 editions published between
2001
and 2009 in
English
and held by 127 WorldCat member libraries worldwide
As Vishnu lies dying on the staircase he inhabits, his neighbors argue over who will pay for an ambulance. Each neighbor has his or her own drama: Mr. Jalal is searching for higher meaning; Vinod Taneja longs for the wife he lost; and Kavita Asrani is planning to elope. This story becomes a metaphor for the social and religious divisions of contemporary India, and Vishnu's ascent of the stair case parallels the soul's progress through the various stages of existence
On the stability and convergence of higher order mixed finite element methods for second order elliptic problems
by
Manil Suri
( Book )
3 editions published in
1988
in
English
and held by 7 WorldCat member libraries worldwide
Abstract: "We investigate the use of higher-order mixed methods for second order elliptic problems by establishing refined stability and convergence estimates which take into account both the mesh size h and polynomial degree p. Our estimates yield asymptotic convergence rates for the p and h-p versions of the finite element method. They also describe more accurately than previously proved estimates the increased the rate of convergence expected when the h-version is used with higher order polynomials. For our analysis, we choose the Raviart-Thomas and the Brezzi-Douglas-Marini elements and establish optimal rates of convergence in both h and p (up to an arbritrary [epsilon] [is greater than] 0)."
The Treatment of Nonhomogeneous Dirichlet Boundary Conditions by the p-Version of the Finite Element Method
by
Ivo Babuška
( Book )
2 editions published in
1987
in
English
and held by 2 WorldCat member libraries worldwide
A recent addition to the field of finite element analysis has been the development of the p and h-p versions of the finite element method. For two-dimensional problems the p and h-p versions have been implemented in the commercial system PROBE by Noetic Tech., St. Louis with a first release in 1985 and the second in 1986. The three-dimensional commercial finite element code FIESTA having some p-version capabilities had been developed at ISMES (Institute Sperimentali Modelli e Structture) in Bergamo, Italy, and has been available since 1980 in the United States. An implementation of the three-dimensional p and h-p versions for the Cray computers is presently being done at the Aeronautical Research Institute of Sweden and by Noetic Tech. The paper addresses the problem of the implementation of nonhomogeneous essential Dirichlet type boundary conditions in the p-version of the finite element method
more
fewer
Audience Level
0

1
Kids
General
Special
Audience level: 0.29 (from 0.26 for The age of ... to 0.96 for Vishnus dø ...)
Related Identities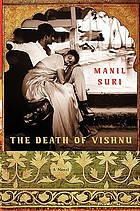 Alternative Names
Manil Suri 1959-....

Manil Suri American writer

Manil Suri Amerikaans wiskundige

Manil Suri amerikansk matematikar

Manil Suri amerikansk matematiker

Manil Suri US-amerikanischer Schriftsteller und Mathematik-Professor indischer Abstammung

スーリー, マニル

Languages
Covers