National Research Council (U.S.). Division on Engineering and Physical Sciences
Most widely held works by National Research Council (U.S.).
Broadband : bringing home the bits
by National Research Council Committee on Broadband Last Mile Technology
( Book )
4 editions published in
2002
in
English
and held by 294 WorldCat member libraries worldwide
An assessment of non-lethal weapons science and technology
by
National Research Council (U.S.)
( Book )
3 editions published in
2003
in
English
and held by 121 WorldCat member libraries worldwide
Non-lethal weapons (NLWs) are designed to minimize fatalities and other undesired collateral damage when used. Events of the last few years including the attack on the USS Cole have raised ideas about the role NLWs can play in enhancing support to naval forces. In particular to what extent and in what areas should Department of the Navy (DoN) -sponsored science and technology (S & T) provide a research base for developing NLW capabilities? To assist with this question and to evaluate the current NLWs program, the Joint Non-Lethal Weapons Directorate (JNLWD) and the Office of Naval Research (ONR) requested the National Research Council perform an assessment of NLWs science and technology. The report presents the results of that assessment. It discusses promising NLW S & T areas, development accomplishments and concerns about NLW, and series of recommendations about future NLW development and application
The potential impact of high-end capability computing on four illustrative fields of science and engineering
by
National Research Council (U.S.)
( Book )
6 editions published in
2008
in
English
and held by 115 WorldCat member libraries worldwide
Many federal funding requests for more advanced computer resources assume implicitly that greater computing power creates opportunities for advancement in science and engineering. This has often been a good assumption. Given stringent pressures on the federal budget, the White House Office of Management and Budget (OMB) and Office of Science and Technology Policy (OSTP) are seeking an improved approach to the formulation and review of requests from the agencies for new computing funds. The study considered, as examples, four fields of science and engineering to determine which of their major challenges are critically dependent on high-end capability computing (HECC): atmospheric science, astrophysics, chemical separations, evolutionary biology. While this study does identify the potential impact of HECC in these four fields, and thus implicitly identifies some potential funding opportunities, that is not the goal, and this study is no substitute for competitive review of specific proposals. Rather, the study is meant to illustrate the sort of examination that any field or federal agency could undertake in order to analyze the HECC infrastructure it needs to support progress toward its research goals, within the context of other means of attacking those goals
Preventing the forward contamination of Mars
by
National Research Council (U.S.)
( Book )
6 editions published in
2006
in
English
and held by 112 WorldCat member libraries worldwide
Recent spacecraft and robotic probes to Mars have yielded data that are changing our understanding significantly about the possibility of existing or past life on that planet. Coupled with advances in biology and life-detection techniques, these developments place increasing importance on the need to protect Mars from contamination by Earth-borne organisms. To help with this effort, NASA requested that the NRC examine existing planetary protection measures for Mars and recommend changes and further research to improve such measures. This report discusses policies, requirements, and techniques to protect Mars from organisms originating on Earth that could interfere with scientific investigations. It provides recommendations on cleanliness and biological burden levels of Mars-bound spacecraft, methods to reach those levels, and research to reduce uncertainties in preventing forward contamination of Mars
The owner's role in project risk management
by
National Research Council (U.S.)
( Book )
2 editions published in
2005
in
English
and held by 105 WorldCat member libraries worldwide
Effective risk management is essential for the success of large projects built and operated by the Department of Energy (DOE), particularly for the one-of-a-kind projects that characterize much of its mission. To enhance DOE's risk management efforts, the department asked the NRC to prepare a summary of the most effective practices used by leading owner organizations. The study's primary objective was to provide DOE project managers with a basic understanding of both the project owner's risk management role and effective oversight of those risk management activities delegated to contractors
Modeling the economics of greenhouse gas mitigation : summary of a workshop
by
National Research Council (U.S.)
( Book )
5 editions published in
2011
in
English
and held by 102 WorldCat member libraries worldwide
"Models are fundamental for estimating the possible costs and effectiveness of different policies for reducing greenhouse gas (GHG) emissions. There is a wide array of models to perform such analysis, differing in the level of technological detail, treatment of technological progress, spatial and sector details, and representation of the interaction of the energy sector to the overall economy and environment. These differences impact model results, including cost estimates. More fundamentally, these models differ as to how they represent fundamental processes that have a large impact on policy analysis--such as how different models represent technological learning and cost reductions that come through increasing production volumes, or how different models represent baseline conditions. Reliable estimates of the costs and potential impacts on the United States economy of various emissions reduction and other mitigation strategies are critical to the development of the federal climate change research and development portfolio. At the request of the U.S. Department of Energy (DOE), the National Academies organized a workshop, summarized in this volume, to consider some of these types of modeling issues."--Publisher's description
Toward a sustainable and secure water future : a leadership role for the U.S. Geological Survey
by
National Research Council (U.S.)
( Book )
6 editions published in
2009
in
English
and held by 100 WorldCat member libraries worldwide
Toward a Sustainable and Secure Water Future reviews the United States Geological Survey's (USGS) Water Resource Discipline (WRD), one of the nation's foremost water science organizations. This book provides constructive advice to help the WRD meet the nation's water needs over the coming decades. Of interest primarily to the leadership of the USGS WRD, many findings and recommendations also target the USGS leadership and the Department of Interior (DOI), because their support is necessary for the WRD to respond to the water needs of the nation
Decadal survey of civil aeronautics : foundation for the future
by
National Research Council (U.S.)
( Book )
6 editions published in
2006
in
English
and held by 98 WorldCat member libraries worldwide
The U.S. air transportation system is very important for our economic well-being and national security. The nation is also the global leader in civil and military aeronautics, a position that needs to be maintained to help assure a strong future for the domestic and international air transportation system. Strong action is needed, however, to ensure that leadership role continues. To that end, the Congress and NASA requested the NRC to undertake a decadal survey of civil aeronautics research and technology (R & T) priorities that would help NASA fulfill its responsibility to preserve U.S. leadership in aeronautics technology. This report presents a set of strategic objectives for the next decade of R & T. It provides a set of high-priority R & T challenges--characterized by five common themes--for both NASA and non-NASA researchers, and an analysis of key barriers that must be overcome to reach the strategic objectives. The report also notes the importance of synergies between civil aeronautics R & T objectives and those of national security
more
fewer
Audience Level
0

1
Kids
General
Special
Audience level: 0.04 (from 0.03 for Experiment ... to 0.06 for Broadband ...)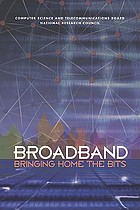 Alternative Names
National Academies of Sciences, Engineering, and Medicine (U.S.). Division on Engineering and Physical Sciences
National Research Council (U.S.). Commission on Engineering and Technical Systems
National Research Council (U.S.). Commission on Physical Sciences, Mathematics, and Applications
D.E.P.S.

D.E.P.S. (National Research Council (U.S.). Division on Engineering and Physical Sciences)

DEPS

DEPS (National Research Council (U.S.). Division on Engineering and Physical Sciences)

Division on Engineering and Physical Sciences

Languages
Covers