Tchertkoff, Wladimir
Most widely held works by Wladimir Tchertkoff
Chernobyl : the hidden legacy
by
Pierpaolo Mittica
( Book )
2 editions published in
2007
in
English
and held by 87 WorldCat member libraries worldwide
This volume photographically shows the aftermath of the catastrophic nuclear accident that occurred in 1986 at the Chernobyl Nuclear Power Plant in Ukraine. From 2002-2004, the author visited Belarus and the Ukraine several times to document the heritage left by Chernobyl. The expanses of abandoned cities, buildings left in a hurry, and decaying rural villages -- all still contaminated with mega doses of deadly radioactivity -- became horrifying testimonies of the extent of damage. Worse yet, many of the thousands of victims of this tragedy (mostly young, since many older victims are already dead) tell their stories from cancer wards and orphanages for handicapped children with genetic defects. Older residents from the surrounding contaminated areas have chosen to return to their homes to live out their limited lives on their own familiar turf rather than in substandard state-sponsored housing projects. The series of photographs are interspersed throughout the book with short easy-to-read essays, statistics, maps, and quotes from scientists, doctors, residents, and international governmental reports. A bibliography includes a list of sources, including books, documentary films, web sites, and footnotes to some 200 scientific, medical and governmental reports
Le crime de Tchernobyl : le goulag nucléaire
by
Wladimir Tchertkoff
( Book )
12 editions published between
2006
and 2016 in 3 languages and held by 81 WorldCat member libraries worldwide
Hundreds of books, long and short, have been written about the Chernobyl tragedy. Few people are left indifferent once they understand a little about the biggest technological catastrophe in history. Wladimir Tchertkoff's book "The Crime of Chernobyl - the Nuclear Gulag" occupies a central place in this library aboutChernobyl. Many journalists, like Wladimir Tchertkoff, a documentary film maker for Swiss television", were shocked by what they saw in the areas affected by the radioactive emissions following the explosion at Reactor 4 of the Lenin nuclear power plant in Chernobyl (Ukraine). Many witnesses, like Tchertkoff, were revolted by the events that followed in the scientific and political world after the Catastrophe. But very few were able to gather together all the facts to back up these feelings of indignation in a formidable work of documentation. Tchertkoff's book does not limit itself to remembering the events. It demands of each of us that we grasp the fact that following the Chernobyl catastrophe, the damage to human health and to the natural environment will be felt for hundreds of years over immense areas of the northern hemisphere contaminated by strontium-90 and caesium-137, and for tens of thousands of years by plutonium in a number of areas of Ukraine, Belarus and Russia
Controverses nucléaires
by
Wladimir Tchertkoff
( Visual )
8 editions published between
2003
and 2006 in
French
and
Russian
and held by 33 WorldCat member libraries worldwide
- Controverses nucléaires. "Ce film révèle qu'au cœur de la civilisation occidentale, riche et technologiquement avancée, un crime scientifique programmé se perpétue depuis 20 ans sous de hautes responsabilités, dans l'indifférence générale et la désinformation. Un accord signé par l'OMS et l'AIEA, promotrice de l'industrie nucléaire, condamne sciemment des millions de cobayes humains à expérimenter dans leurs corps des pathologies nouvelles dans le vaste laboratoire à ciel ouvert des territoires contaminés par Tchernobyl."
Le sacrifice
by
Emanuela Andreoli
( Visual )
7 editions published between
2001
and 2009 in
Russian
and
French
and held by 9 WorldCat member libraries worldwide
Dans la nuit du 26 avril 1986 et dans les mois qui suivirent, un million d'hommes, appelés liquidateurs, ont été lancés contre le réacteur de Tchernobyl en feu, pour éteindre l'incendie, recouvrir les ruines de la centrale explosée par un sarcophage, improvisé en conditions de radioactivité terrifiante, et pour effacer les conséquences de la catastrophe partout: à la centrale, dans les villages, sur les routes, dans les champs. Ils ont combattu les radionucléides à mains nues, avec des pelles et des jets d'eau. Des dizaines de milliers sont morts et continuent de mourir. Les scientifiques soviétiques calculaient que, si l'incendie de Tchernobyl n'était pas éteint pour le 8 mai, le combustible nucléaire en fusion aurait percé la dalle de béton sous-jacente, serait précipité dans le bassin de refroidissement et aurait amorcé une explosion atomique vingt à cinquante fois supérieure à celle de Hiroshima. L'Europe aurait été inhabitable. Le 6 mai l'incendie était maîtrisé grâce au sacrifice extrême des liquidateurs. Mais ils ont été mal récompensés: la Russie, l'Ukraine et la Biélorussie les ont abandonnés à eux-mêmes. L'Occident les ignore
Cherunobuiri no hanzai
by
Wladimir Tchertkoff
( Book )
3 editions published in
2015
in
Japanese
and held by 4 WorldCat member libraries worldwide
Violenza domestica
( Visual )
1 edition published in
1995
in
Italian
and held by 1 WorldCat member library worldwide
"Bethink yourselves"
by
Leo Tolstoy
( Book )
1 edition published in
1904
in
English
and held by 1 WorldCat member library worldwide
As Russia goes to war against Japan, Tolstoy urges those at all levels of society, from the Tsar down to the common soldier, to consider their actions
more
fewer
Audience Level
0

1
Kids
General
Special
Audience level: 0.66 (from 0.41 for Chernobyl ... to 1.00 for Alerte ver ...)
Related Identities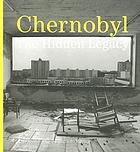 Covers
Alternative Names
Tchertkoff, Vladimir

Wladimir Tchertkoff Italiaans journalist

Wladimir Tchertkoff Italian journalist

Wladimir Tchertkoff journaliste italien

Wladimir Tchertkoff periodista italiano

Уладзімер Чарткоў

チェルトコフ, ヴラディーミル

Languages