Dath, Dietmar 1970-
Most widely held works about Dietmar Dath
Most widely held works by Dietmar Dath
Die Abschaffung der Arten : Roman
by
Dietmar Dath
( Book )
21 editions published between
2008
and 2013 in
German
and
English
and held by 420 WorldCat member libraries worldwide
The world as we know it is over. Man's reign on earth has come to an end, and the reign of the animals has begun. The indifferently wise Cyrus Golden the Lion rules the three-city state that is now what remains of Europe. Yet, other forces stir while the king of beasts sleeps-the last struggling human resistance, the Atlanteans with their mysterious undersea plans; the factions of Badger, Fox and Lynx within the empire itself; and, in the jungles across the ocean, a ceramic form of postbiological life. Welcome to the setting of Dietmar Dath's futuristic novel, The Abolition of Species, presenting an imaginative and highly original take on the decline and rebirth of civilization. Cyrus the Lion sends the wolf Dmitri Stepanovich on a diplomatic mission, and in the course of his journey he discovers truths about natural history, war, and politics for which he was unprepared. The subsequent war that breaks out in The Abolition of Species will come to span three planets and thousands of years-encompassing treachery and massacres, music and mathematics, savagery and decadence, as well as the terraformation of Mars and Venus and the manipulation of time itself. By turns grandiose, horrific, erotic, scathing, and visionary, The Abolition of Species is a tale of love and war after the fall of man and an epic meditation on the theory of evolution unlike any other. One of Germany's most celebrated contemporary writers, Dath has distinguished himself through works that deftly combine popular culture-particularly music-with left-wing politics and the fantastic
Für immer in Honig
by
Dietmar Dath
( Book )
11 editions published between
2005
and 2013 in
German
and held by 121 WorldCat member libraries worldwide
"Für immer in Honig" ist ein historischer Roman über Dinge, die nie passiert sind und nicht passieren werden. Er erklärt alles, was in der Zeitung steht und im Fernsehen kommt und handelt von Leuten, die sehr viel wissen und trotzdem alles falsch machen. Die Geschichte umfasst mehrere Jahrzehnte, in denen Deutschland vor die Hunde geht und die Beziehungen der Vereinigten Staaten von Amerika zum Rest der Welt sich verschlechtern, während die Toten ins Leben zurückkehren, die Wissenschaft Fortschritte eher seitwärts als nach vorne macht und die Popmusik sich nicht gerade verbessert. Das Buch enthält ausreichend Liebe, Gewalt und wichtige Enthüllungen über brennende Zeitprobleme, so dass man die rund tausend Seiten trotz Studium oder Berufsleben relativ rasch runterlesen kann und danach bald wieder Zeit für neue Romane, CDs und DVDs hat. Die verhandelten Themen sind unter anderem: Pädophilie, Hillary Clinton, Wölfe, Molekulargenetik, die NATO, die Schulden der Dritten Welt, süddeutsche Provinznester, Schnee, Nazis, Islamismus, Ehebruch, Berlin, Videokunst, Poststrukturalismus, Messer, haitianische Küche, Fernsehen, moderne Krankheiten, Pinguine, Frankfurt, Wladimir Putin und Ohrstöpsel aus Schaumstoff
Feldeváye Roman der letzten Künste
by
Dietmar Dath
( Book )
7 editions published in
2014
in
German
and held by 119 WorldCat member libraries worldwide
Seit Jahrhunderten gibt es keine Kunst mehr. Sie gilt als überwunden - durch Techniken des Möglichen, von denen die Menschen nichts wussten, als sie noch auf der Erde lebten. Jetzt haben sie viele Welten besiedelt, viele intelligente Wesen kennengelernt. Auf Feldeváye aber, einem abgelegenen Planeten, kehrt die Kunst zurück - als Geschenk einer fremden Spezies. Ein junges Mädchen, Kathrin Ristau, stellt große Fragen: Was war Kunst, warum kommt sie wieder, was geschieht mit uns, wenn wir sie neu entdecken? Der Roman erzählt die Geschichte einer Frau, die auf die Fragen der Kunst bis ins hohe Alter persönliche und politische Antworten finden muss, weil nichts, das sie betrifft, von der großen Liebe über den Weg zum Ruhm bis hin zu den Schrecken von Krieg und Bürgerkrieg, sich den lebensentscheidenden Fragen nach der Kunst entziehen kann
Deutsche Demokratische Rechnung eine Liebeserzählung
by
Dietmar Dath
( Book )
7 editions published in
2015
in
German
and held by 110 WorldCat member libraries worldwide
Veras Vater wird beerdigt. Einsam war es um den Mann geworden, der einst der Neuen Ökonomischen Politik Walter Ulbrichts das wissenschaftliche Zahlenwerk gab. Seine Tochter verbindet wenig mit ihrem Vater und dem Land, in dem sie geboren wurde. Bis sie im Kreise der politischen Aktivisten den Journalisten Frigyes kennenlernt. Für Vera öffnet sich eine Verbindung zur Welt ihres Vaters. Langsam tastet sich die junge Frau an ihr Vermächtnis heran. Frigyes jedoch kann am Erbe der DDR nichts Gutes finden und nennt Veras Versuche traurig und grotesk. Dietmar Daths Geschichte über die Positionierung heutiger Politaktivisten und Linker schlägt einen ungewöhnlichen Bogen in die Historie der beiden deutschen Staaten. Sie buchstabiert aber auch die Ökonomie der täglichen Verzweiflung und Depravation, aus der Auflehnung entstehen kann und muss
Leider bin ich tot Roman
by
Dietmar Dath
( Book )
7 editions published in
2016
in
German
and held by 110 WorldCat member libraries worldwide
Ein deutscher Filmregisseur flieht vor einer anstrengenden Liebe. Seine Schwester wird vom Staat verdächtigt, als radikale Islamistin einen Anschlag zu planen. Sein bester Freund aus Kindertagen kämpft als Pfarrer mit dem Teufel. Und eine Frau, die alle drei kennt, aber mehr ist als ein Mensch, öffnet die Tür zum Schlimmsten, was Menschen sich vorstellen können. Dietmar Daths letzter großer Roman, Feldeváye, handelte von der weltenverändernden Kraft der Kunst. Sein neuer Roman, Leider bin ich tot, handelt von der weltenverändernden Kraft der Religion - von Menschen, die ganz sicher sind, dass es "mehr Dinge zwischen Himmel und Erde gibt, als der Hedonismus sich träumen lässt, dass höhere Wesen existieren, dass du als Mensch die Bindung brauchst an das, was weiter sieht und mehr vollbringt als du"
Kleine Polizei im Schnee Erzählungen
by
Dietmar Dath
( Book )
5 editions published between
2012
and 2013 in
German
and held by 109 WorldCat member libraries worldwide
Ein achtjähriges Mädchen ist Hauptvollzugsorgan des Staates. Der nahe Osten läuft dir kalt den Rücken runter. Unsere Mütter haben falsche Farben, und der Mann, der mit Büchsen wirft, heißt Josef Stasi und macht sich, obwohl seine Frau ihn davor warnt, durch unbedachten Waffengebrauch unglücklich. Ein Albino namens Adrian sucht derweil die Lücke in der Welt, neuartige Endsporen werden entdeckt, und an einer versteckten Stelle löst dieses Buch einige entscheidende Probleme des Menschseins. Außerdem gibt es Pistazien, aber mehr Salz wäre schön
Dirac : Roman
by
Dietmar Dath
( Book )
8 editions published between
2006
and 2009 in 3 languages and held by 96 WorldCat member libraries worldwide
"The Soviet Union is gone, punk, retro chic, the RAF history of art, reason is a matter for investment advisors, only the old questions remain the same: How is life? How should we live? And who decides: science, religion, art, politics? David Dalek's friends - an artist, a computer programmer, a psychiatrist, a patient, a biochemist and a housewife - have the typical problems in their thirties, whose parents are still owed an authoritative answer. David, writer and journalist, as a day job, has one main problem: How does one describe a life? More specifically: How does one write a novel about a man who knew about the provisional nature of all the world and designs but the truth came as close as a human being can be? Dirac told of David's quest for the truth of Paul Dirac (1902-1984), the great unknown of modern physics. Before the eyes of the reader the story of this extraordinary scientist and human in form and develops a force that by proposing to transform the present and the world of fictional characters: a child, an exhibition, a grave stone, a book are practical answers to the Questions of everyday life, in the sea of signs, they form themselves into an allegory of life in modern times."--Cataloger translation of publisher's description
Rosa Luxemburg : [Leben, Werk, Wirkung]
by
Dietmar Dath
( Book )
8 editions published between
2008
and 2010 in
German
and
Undetermined
and held by 90 WorldCat member libraries worldwide
Knappe, kompakte Darstellung von Leben und Werk der 1919 ermordeten Revolutionärin
more
fewer
Audience Level
0

1
Kids
General
Special
Audience level: 0.85 (from 0.69 for Thomas Dem ... to 0.92 for Lichtmäch ...)
Related Identities
Associated Subjects
Aesthetics
Aesthetics, Modern
Animals
Art
Art and war
Artists' studios in art
Art--Philosophy
Authors
Authors, German
Book industries and trade--Technological innovations
Capitalism
Caves
Coming of age
Demand, Thomas,
Dirac, P. A. M.--(Paul Adrien Maurice),
Film criticism
Friendship
German fiction
Germany
Germany--Rheinfelden
Installations (Art)
Iraq
Iraq War (2003-2011)
Italy--Venice
Life on other planets
Light in art
Luxemburg, Rosa,
Lynch, David,
Mathematicians
Outer space
Photographers
Photography, Artistic
Photography of caves
Poetry--Authorship
Poets
Political and social views
Progress--Philosophy
Publishers and publishing--Technological innovations
Pulsars
Regression (Civilization)
Richter, Daniel,
Short stories, German
Socialism
Socialists
Technological forecasting
Technology and civilization
Technology--Social aspects
Teenagers
War--Causes
Women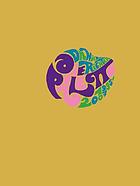 Alternative Names
Dalek, David.

Dalek, David 1970-

Dath, Dagmar, 1970-

Dietmar Dath deutscher Schriftsteller

Dietmar Dath Duits journalist

Dietmar Dath German musician and writer

Draht, Dieter, 1970-

Ntat, Ntitmar.

Ntat, Ntitmar 1970-

다스, 디트마

Languages
Covers