Mortenson, Terry
Most widely held works by Terry Mortenson
Coming to grips with Genesis : biblical authority and the age of the earth
by
Terry Mortenson
( Book )
9 editions published between
2008
and 2009 in
English
and held by 150 WorldCat member libraries worldwide
"Fourteen theological scholars address key topics related to the age of the earth, which is the crucial issue of debate in the church today regarding origins. Bringing to bear rigorous biblical, theological, and historical arguments in favor of a six-day creation, the global flood, and a young earth, they also provide much-needed critiques of a number of contemporary old-earth interpretations of the book of Genesis. This fresh defense of the literal history of Genesis 1-11 complements other studies which focus on the scientific evidence for youth-earth creationism. This book can serve as a versatile supplement to other works, but is also designed to be used as a stand-alone text for seminary and Bible college professors and students, pastors, missionaries, and others who want in-depth apologetic resources ... Coming to Grips With Genesis is written in honor of Dr. John Whitcomb, co-author of the monumental creationist book, The Genesis Flood (1961)"--Back cover
Searching for Adam : Genesis & the truth about man's origin
by
Terry Mortenson
( )
3 editions published in
2016
in
English
and held by 71 WorldCat member libraries worldwide
Though there are a growing number of books out on Adam, this one is unique with its multi-author combination of biblical, historical, theological, scientific, archaeological, and ethical arguments in support of believing in a literal Adam and the Fall. A growing number of professing evangelical leaders and scholars are doubting or denying a literal Adam and a literal Fall, which thereby undermines the gospel of Jesus Christ, the Last Adam, who came to undo the damaging consequences of Adam's sin and restore us to a right relationship with our Creator. This book will increase your confidence in the truth of Genesis 1--11 and the gospel!--Publisher
Millions of years : where did the idea come from?
by
Terry Mortenson
( Visual )
2 editions published in
2005
in
English
and held by 33 WorldCat member libraries worldwide
Dr. Terry Mortenson introduces the men and summarizes the theories that helped popularize the unbiblical idea of millions of years of earth history. Using high quality illustrations, Mortenson races through the last century and a half to reveal that what one believes about the age of the earth is a worldview conflict of foundational importance. Viewers will understand that the issue is not science vs. religion, but anti-Christian ideas vs. the clear teaching of Scripture
Did Darwin Kill God?
( Visual )
2 editions published between
2009
and 2010 in
English
and held by 29 WorldCat member libraries worldwide
"There are some who believe that Darwin's theory of evolution has weakened religion, fuelled in part by Richard Dawkins publishing phenomenon The God Delusion. Conor Cunningham argues that nothing could be further from the truth. Cunningham is a firm believer in the theory of evolution, but he is also a Christian. He believes that the clash between Darwin and God has been hijacked by extremists - fundamentalist believers who reject evolution on one side, and fundamentalist atheists on the other. Cunningham attempts to overturn what he believes are widely held but mistaken assumptions in the debate between religion and evolution."--Website
War of the worldviews : powerful answers for an "evolutionized" culture
by
Ken Ham
( Book )
1 edition published in
2005
in
English
and held by 23 WorldCat member libraries worldwide
In this powerful book, you will find ammunition for the war: answers to some of the most common arguments for evolution, analyses of Christian compromise positions and a call for return to the true biblical authority
Galápagos Islands : a different view
by
Georgia Purdom
( Book )
1 edition published in
2013
in
English
and held by 23 WorldCat member libraries worldwide
Observe the wondrous diversity of life, including birds, reptiles, and plants Learn how Darwin's worldview and the biblical worldview differ and the importance of this in studying the Galápagos With poignant chapters from Ken Ham, John Morris, John C. Whitcomb, Danny Faulkner, Gary Parker, and more! Where Darwin once visited and later used evidence from to support his faulty case for evolution, discover the wonder of God in this full-color book filled with vibrant images of these glorious islands in the Pacific, as well as powerful insights that give Him the glory due His name. Your faith w
Origins of the universe
( Visual )
2 editions published between
2012
and 2013 in
English
and held by 16 WorldCat member libraries worldwide
For many years there has raged a heated debate between evolution and creation, with the question at the core of it all being, "Was the earth created, or did it come into existence on its own without any outside interference?" In Origins of the Universe, we meet seven experts in their fields who have devoted their lives to the study of this question, hoping to find some kind of solid answer. These experts discuss their beliefs regarding this issue, and almost every one of them is completely convinced that their ideas are the true answers to this question
more
fewer
Audience Level
0

1
Kids
General
Special
Audience level: 0.35 (from 0.14 for Galápagos ... to 0.46 for Searching ...)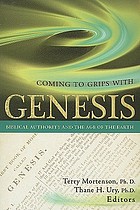 Covers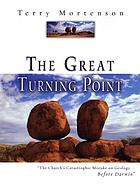 Languages