Roy, Anuradha
Most widely held works by Anuradha Roy
Sleeping on Jupiter : a novel
by
Anuradha Roy
( Book )
33 editions published between
2015
and 2017 in 4 languages and held by 1,150 WorldCat member libraries worldwide
"On a train bound for the seaside town of Jarmuli, three women in their sixties witness an assault on a young documentary filmmaker named Nomi. The women are disturbed, but shrug off the encounter. Among Jarmuli's pilgrims, priests, and temples, the three women live out their long-planned holiday together, while Nomi searches for clues to her past in a local ashram. As their lives overlap and collide, the town's serene surface is punctured by violence as its long, dark history becomes impossible to ignore"--Page 4 of cover
An atlas of impossible longing
by
Anuradha Roy
( Book )
37 editions published between
2008
and 2014 in 5 languages and held by 1,020 WorldCat member libraries worldwide
Overview: Already a sensation around the world: family life meets historical romance in an astonishing novel about two people who find each other when abandoned by everyone else, marking the signal American debut of a writer who richly deserves her international acclaim. On the outskirts of a small town in Bengal, a family lives in solitude in their vast new house. Here, lives intertwine and unravel. A widower struggles with his love for an unmarried cousin. Bakul, a motherless daughter, runs wild with Mukunda, an orphan of unknown caste adopted by the family. Confined in a room at the top of the house, a matriarch goes slowly mad; her husband searches for its cause as he shapes and reshapes his garden. As Mukunda and Bakul grow, their intense closeness matures into something else, and Mukunda is banished to Calcutta. He prospers in the turbulent years after Partition, but his thoughts stay with his home, with Bakul, with all that he has lost-and he knows that he must return
The folded earth
by
Anuradha Roy
( Book )
30 editions published between
2011
and 2014 in 4 languages and held by 944 WorldCat member libraries worldwide
In a remote town in the Himalaya, Maya tries to put behind her a time of great sorrow. By day she teaches in a school and at night she types up drafts of a magnum opus by her landlord, a relic of princely India known to all as Diwan Sahib. Her bond with this eccentric, and her friendship with a peasant girl, Charu, give her the sense that she might be able to forge a new existence away from the devastation of her past. As Maya finds out, no place is remote enough or small enough. The world she has come to love, where people are connected with nature, is endangered by the town's new administration. The impending elections are hijacked by powerful outsiders who divide people and threaten the future of her school. Charu begins to behave strangely, and soon Maya understands that a new boy in the neighbourhood may be responsible
The folded earth : [a novel]
by
Anuradha Roy
( Recording )
12 editions published between
2012
and 2015 in
English
and held by 294 WorldCat member libraries worldwide
In a remote town in the Himalaya, Maya tries to put behind her a time of great sorrow. By day she teaches in a school and at night she types up drafts of a magnum opus by her landlord, a relic of princely India known to all as Diwan Sahib. Her bond with this eccentric, and her friendship with a peasant girl, Charu, give her the sense that she might be able to forge a new existence away from the devastation of her past. As Maya finds out, no place is remote enough or small enough. The world she has come to love, where people are connected with nature, is endangered by the town's new administration. The impending elections are hijacked by powerful outsiders who divide people and threaten the future of her school. Charu begins to behave strangely, and soon Maya understands that a new boy in the neighbourhood may be responsible
All the lives we never lived
by
Anuradha Roy
( Book )
11 editions published between
2018
and 2019 in
English
and held by 81 WorldCat member libraries worldwide
"In my childhood, I was known as the boy whose mother had run off with an Englishman. So begins the story of Myshkin and his mother Gayatri, its rebellious, alluring artist-heroine who is driven to abandon home and marriage and follow her primal instinct for freedom. Freedom of another kind is in the air across all of India, and in Germany the Nazis have come to power. At this point of crisis, a German artist from Gayatri's past seeks her out. His arrival ignites passions she has long been forced to suppress. What follows is Gayatri's life as pieced together by her son, a journey that takes him through India and Dutch-held Bali. Excavating the roots of the world in which he was abandoned, he comes to understand the connections between volcanic strife at home and a war-torn universe overtaken by patriotism. The scale of Anuradha Roy's novel is matched by its power as a parable for our times. Its depiction of the contrasting ideas of Gandhi and Tagore, of the limits of nationalism when confronted by cosmopolitanism, makes it a spell-binding saga centred on people trying to make sense of their lives"--Provided by publisher
Sleeping on Jupiter : a novel
by
Anuradha Roy
( Recording )
3 editions published in
2016
in
English
and held by 63 WorldCat member libraries worldwide
"A train stops at a railway station. A young woman jumps off. She has wild hair, sloppy clothes, and a distracted air. She looks Indian, yet she is somehow not. The sudden violence of what happens next leaves the other passengers gasping. The train terminates at Jarmuli, a temple town by the sea. Here, among pilgrims, priests, and ashrams, three old women disembark only to encounter the girl once again. What is someone like her doing in this remote corner, which attracts only worshippers? Over the next five days, the old women live out their long planned dream of a holiday together; their temple guide finds ecstasy in forbidden love; and the girl is joined by a photographer battling his own demons. The full force of the evil and violence beneath the serene surface of the town becomes evident when their lives overlap and collide. Unexpected connections are revealed between devotion and violence, friendship and fear as Jarmuli is revealed as a place with a long, dark past that transforms all who encounter it."
Pod dachem świata
by
Anuradha Roy
( )
2 editions published in
2013
in
Polish
and held by 9 WorldCat member libraries worldwide
W odciętym od świata miasteczku Ranikhet u podnóży Himalajów Maya, próbuje rozpocząć nowe życie i zapomnieć o osobistej tragedii. Uczy w miejscowej szkole, a nocami przepisuje na maszynie dzieło życia swojego gospodarza, Diwana Sahiba, wpływowego niegdyś polityka i lwa salonowego za czasów Indii Brytyjskich. Dzięki coraz głębszej więzi z ekscentrycznym arystokratą oraz przyjaźni z wiejską dziewczyną, Charu, Maya zaczyna powoli odzyskiwać wiarę, że uda jej się poukładać sobie życie na nowo, z dala od naznaczonej cierpieniem przeszłości. Jak się jednak wkrótce przekonuje, nie można uciec ani od bolesnych wspomnień, ani od niszczycielskiej siły cywilizacji. Świat, w którym ludzie żyją w harmonii z naturą i który właśnie dlatego pokochała, staje w obliczu dramatycznych zmian za sprawą nowych władz miasteczka."Proza Roy jest jak zwykle cierpka i metaforyczna, a obrazy i zdarzenia wielowarstwowe i nasycone mnogością znaczeń. Piękna, poruszająca powieść... ".Country and Town Magazine
Aṭlas shel kemihot avudot
by
Anuradha Roy
( Book )
1 edition published in
2010
in
Hebrew
and held by 3 WorldCat member libraries worldwide
Et landskap av umulige lengsler
by
Anuradha Roy
( Book )
2 editions published between
2009
and 2010 in
Norwegian
and held by 3 WorldCat member libraries worldwide
Som både kasteløs og foreldreløs er ikke fremtidsutsiktene til lille Mukunda spesielt gode. Men den vellykkede fabrikkeieren Amulya tar ham til seg og lar Mukunda få jobbe for kost og losji. På fritiden leker han med Amulyas barnebarn Bakul, og de to knytter sterke bånd til hverandre. Etter hvert utvikler det seg ennå sterkere følelser mellom dem, men da setter Bakul foten ned. Han vil ikke at barnebarnet skal innlede et forhold til en kasteløs gutt. Mukunda sendes på en skole i Calcutta og blir etter hvert en vellykket forretningsmann. Han vender etter hvert tilbake til barndommens by, og møter igjen Bakul – et møte som skal bli skjebnesvangert for alle parter
more
fewer
Audience Level
0

1
Kids
General
Special
Audience level: 0.35 (from 0.29 for The folded ... to 1.00 for The folded ...)
Related Identities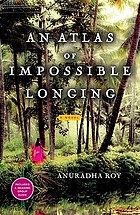 Covers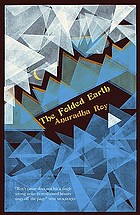 Alternative Names
Anuradha Roy.

Anuradha Roy 1967-....

Anuradha Roy Écrivain indien

Anuradha Roy Indiaas schrijfster

Anuradha Roy Writer

Roja, Anurada

Rūy, Anūrādā, 1960-

Анурадха Рой

רוי, אנורדה

অনুরাধা রায়

ಅನುರಾಧಾ ರಾಯ್

അനുരാധ റോയ്

Languages