Enger, Thomas 1973-
Most widely held works by Thomas Enger
Fantoompijn
by
Thomas Enger
( Book )
47 editions published between
2011
and 2014 in 10 languages and held by 630 WorldCat member libraries worldwide
"If you find out who set me up, I'll tell you what happened the day your son died. That is the message crime reporter Henning Juul--back at work after being terribly burned and scarred for life in a fire that killed his son--receives from the incarcerated former extortionist Tore Pulli. He is convicted for a murder he claims he didn't commit, and he wants Henning to find the real killer. Truth has never meant more for Henning Juul. And when Pulli is found dead in his prison cell--an apparent suicide--Juul decides to dig deeper. He knows the murders Pulli was convicted of do not bear his signature. And Juul is convinced that Pulli would never take his own life. Juul strikes up a fragile partnership with Iver Gundersen, a journalist now living with Juul's ex-wife. They believe that Pulli's death is part of an internal power struggle in the gang world where the desire for serious money is destroying the traditional, honor-based hierarchy. And in order to find the truth he has to dive deep into an impenetrable world surrounded by a haze of myth. Uncovering more questions than answers, Henning soon realizes that he has to find not one but several killers ... killers who have never been more dangerous than they are now. This is an sequel to the internationally acclaimed novel Burned: an epic crime drama and one step further towards solving the riddle of who killed Henning Juul's son"--
Burned : a novel
by
Thomas Enger
( Book )
15 editions published between
2011
and 2014 in
English
and held by 596 WorldCat member libraries worldwide
Traumatized and scarred by the fire that killed his son, Oslo crime reporter Henning Juul investigates the brutal murder of a local woman and becomes convinced that the case's chief suspect, a Pakistani native, is innocent
Scarred
by
Thomas Enger
( Book )
33 editions published between
2013
and 2017 in 7 languages and held by 425 WorldCat member libraries worldwide
An elderly woman is found dead in a nursing home. Bjarne Brogeland, who heads up the investigation, soon realises that they are on the trail of a meticulous killer who has developed a keen taste for revenge - a killer who has only just begun!
Familiewapen
by
Thomas Enger
( Book )
28 editions published between
2014
and 2017 in 7 languages and held by 345 WorldCat member libraries worldwide
When Hedda Hellberg fails to return from a retreat in Italy, where she has been grieving for her recently dead father, her husband discovers that his wife's life is tangled in mystery. Hedda never left Oslo, the retreat has no record of her and, what's more, she appears to be connected to the death of an old man, gunned down on the first day of the hunting season in the depths of the Swedish forests
Doodsteek
by
Thomas Enger
( Book )
17 editions published between
2015
and 2018 in 6 languages and held by 303 WorldCat member libraries worldwide
In Enger's searing fifth and final novel featuring Oslo investigative reporter Henning Juul , Henning sits in a boat on a dark lake. A man with a gun sits opposite him. At the man's feet is a body that will be soon be dumped into the water. Henning knows that the same fate awaits him. And he knows that it's his own fault. Who started the fire that killed Henning's young son? How is his sister, Trine, involved? Most importantly, who can be trusted?
Schijndood
by
Thomas Enger
( Book )
3 editions published in
2012
in
Dutch
and held by 140 WorldCat member libraries worldwide
Een Noorse journalist gaat op zoek naar de moordenaar van een jonge studente die is gestenigd en wier hand is afgehakt
Burned
by
Thomas Enger
( Recording )
3 editions published in
2012
in
English
and held by 35 WorldCat member libraries worldwide
A solitary tent is found to contain the body of a half-buried woman. She's been stoned to death. There are lash marks across her back. One of her hands has been cut off. Two years earlier internet reporter Henning Juul lost his son, Jonas, in a domestic fire. As he returns to work, physically and emotionally scarred, Henning struggles to escape this past and to be taken seriously again as a reporter. Told to cover the story of the woman in the tent, he finds an increasingly dangerous trail and, despite an early arrest, he is convinced that the story is more complex than the police think
Sterblich ein Henning-Juul-Roman
by
Thomas Enger
( Book )
9 editions published between
2011
and 2012 in
German
and held by 29 WorldCat member libraries worldwide
Henning Juul, Journalist, 2 Jahre lang krankgeschrieben, will wieder arbeiten, jeden Morgen aufstehen, sich trotz seiner Schuldgefühle nicht mehr verkriechen. Die Kollegen bei 123Nyheter, einer Osloer Internetzeitung, versuchen über sein vernarbtes Gesicht hinwegzusehen. Der Chefredakteur schickt ihn umgehend zu einer Pressekonferenz bei der Polizei: In einem Zelt am Ekeberg, das Studenten der Filmhochschule aufgestellt hatten, fand ein Spaziergänger die Leiche einer jungen Frau, grausam verstümmelt und gesteinigt. Wurde hier ein Urteil nach islamischem Recht vollzogen? Ihr Freund stammt aus Pakistan und verhält sich sehr verdächtig. Juul glaubt nicht an Scharia, hingegen interessiert er sich für die Konflikte zwischen den Studenten
Killed : Henning Juul Series, Book 5
by
Thomas Enger
( )
2 editions published in
2017
in
English
and held by 20 WorldCat member libraries worldwide
Crime reporter Henning Juul thought his life was over when his young son was murdered. But that was only the beginning...Determined to find his son's killer, Henning doggedly follows an increasingly dangerous trail, where dark hands from the past emerge to threaten everything. His ex-wife Nora is pregnant with another man's child, his sister Trine is implicated in the fire that killed his son and, with everyone he thought he could trust seemingly hiding something, Henning has nothing to lose ... except his own life.Packed with tension and unexpected twists, Killed is the long-awaited finale of one of the darkest, most chilling and emotive series you may ever read. Someone will be killed. But who?'Destined to become a Nordic Noir classic' Yrsa Sigurðardóttir'One of the most unusual and intense talents in the field' Barry Forshaw, Independent'Slick, compelling and taut' Chris Ewan'Outstanding' Ragnar Jónasson'An emotional crime thriller filled with dark secrets, lies ... and revenge' Off-the-Shelf Books'Delivers a knock-out punch. An explosive finale, in every way worthy of the deeply human series that Enger has crafted' Crime by the Book
Morte apparente
by
Thomas Enger
( Book )
6 editions published between
2011
and 2012 in
French
and
Italian
and held by 20 WorldCat member libraries worldwide
Norvège, en hiver. Un marcheur découvre, en pleine forêt, une tente isolée. L'odeur pestilentielle qui se dégage de cet endroit l'intrigue en même temps qu'elle le dégoûte. Mais il l'ouvre quand même et y trouve une femme, le corps lapidé et à moitié enterré, le dos lacéré et la main arrachée. La police enquête, confrontée aux journalistes, dont un semble plus hargneux que les autres : Henning Juul. Après deux ans d'absence, suite à la mort accidentelle de son fils dans un incendie, Juul retrouve son bureau à la rédaction du journal pour lequel il travaille. Sa femme l'a quitté, lui ne s'est pas encore remis de sa perte, il est persuadé que son fils a été tué. Puis ses collègues le fuient ; il les effraie. Pour s'arracher à sa solitude, il se plonge dans l'affaire, investigue, recherche des indices, un suspect
more
fewer
Audience Level
0

1
Kids
General
Special
Audience level: 0.66 (from 0.37 for Burned : a ... to 0.99 for Banesår ...)
Related Identities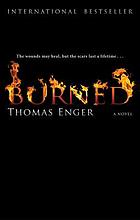 Covers
Alternative Names
Enger, Tomas 1973-

Engeru, Tomasu 1973-

Thomas Enger

Thomas Enger auteur de romans policiers, journaliste

Thomas Enger Noors schrijver

Thomas Enger norsk komponist og skribent

Thomas Enger norsk kompositör och författare

Thomas Enger Norwegian writer and composer

Thomas Enger norwegischer Autor und Journalist

Thomas Enger scrittore e giornalista norvegese

Томас Енгер

エンゲル, トマス

Languages