Sacks, Oliver W.
Overview
| | |
| --- | --- |
| Works: | 393 works in 1,877 publications in 24 languages and 49,144 library holdings |
| Genres: | Anecdotes History Case studies Popular works Biography Drama Film adaptations Pictorial works Musical settings Humor |
| Roles: | Author, Performer, Speaker, Librettist, Interviewee, Author of introduction, Creator, Bibliographic antecedent, Writer of accompanying material, Commentator, Narrator, Other, Producer, Director |
| Classifications: | RC351, 781.11 |
Most widely held works about Oliver W Sacks
more
fewer
Most widely held works by Oliver W Sacks
Musicophilia : tales of music and the brain
by
Oliver W Sacks
( Book )
263 editions published between
1970
and 2015 in 21 languages and held by 10,157 WorldCat member libraries worldwide
Music can move us to the heights or depths of emotion. It can persuade us to buy something, or remind us of our first date. It can lift us out of depression when nothing else can. It can get us dancing to its beat. But the power of music goes much, much further. Indeed, music occupies more areas of our brain than language does--humans are a musical species. Oliver Sacks's compassionate, compelling tales of people struggling to adapt to different neurological conditions have fundamentally changed the way we think of our own brains, and of the human experience. Here, he examines the powers of music through the individual experiences of patients, musicians, and everyday people. Music is irresistible, haunting, and unforgettable, and Oliver Sacks tells us why.--From publisher description
An anthropologist on Mars : seven paradoxical tales
by
Oliver W Sacks
( Book )
102 editions published between
1995
and 2013 in 16 languages and held by 3,704 WorldCat member libraries worldwide
Here are seven detailed and fascinating portraits of neurological patients, including a surgeon consumed by the compulsive tics of Tourette's syndrome unless he is operating; an artist who loses all sense of color in a car accident, but finds a new sensibility and creative power in black and white; and an autistic professor who cannot decipher the simplest social exchange between humans, but has built a career out of her intuitive understanding of animal behavior. Sacks combines the well honed mind of an academician with the verve of a true storyteller, and manages to produce a book at once accessible and challenging. The capacity to observe the patient as a different form of human being, instead of as just an 'interesting case', is a true insight into what Medicine should be; furthermore, as the author insistently teaches, neurological diseases differ from other ailments in that they become a true portion of the persona, and ,in a sense, they belong to the patient, whereas most people consider disease to be something that 'happens' to them, an outside influence not to be confused with the true Self. It is a truly accessible and moving book, and teaches us all something about the diversity and depths of the human kind. From the Trade Paperback edition
Hallucinations
by
Oliver W Sacks
( Book )
35 editions published between
2012
and 2014 in 9 languages and held by 3,328 WorldCat member libraries worldwide
"Have you ever seen something that was not really there? Heard someone call your name in an empty house? Sensed someone following you and turned around to find nothing? Hallucinations don't belong wholly to the insane. Much more commonly, they are linked to sensory deprivation, intoxication, illness, or injury. People with migraines may see shimmering arcs of light or tiny, Lilliputian figures of animals and people. People with failing eyesight, paradoxically, may become immersed in a hallucinatory visual world. Hallucinations can be brought on by a simple fever or even the act of waking or falling asleep, when people have visions ranging from luminous blobs of color to beautifully detailed faces or terrifying ogres. Those who are bereaved may receive comforting "visits" from the departed. In some conditions, hallucinations can lead to religious epiphanies or even the feeling of leaving one's own body. Humans have always sought such life-changing visions, and for thousands of years have used hallucinogenic compounds to achieve them. As a young doctor in California in the 1960s, the author had both a personal and a professional interest in psychedelics. These, along with his early migraine experiences, launched a lifelong investigation into the varieties of hallucinatory experience. Here, he weaves together stories of his patients and of his own mind-altering experiences to illuminate what hallucinations tell us about the organization and structure of our brains, how they have influenced every culture's folklore and art, and why the potential for hallucination is present in us all, a vital part of the human condition."--Book jacket
Seeing voices : a journey into the world of the deaf
by
Oliver W Sacks
( Book )
111 editions published between
1989
and 2013 in 10 languages and held by 3,274 WorldCat member libraries worldwide
A neurologist investigates the world of the deaf, examining their past and present treatment at the hands of society, and assesses the value and significance of sign language
The mind's eye
by
Oliver W Sacks
( Book )
48 editions published between
2010
and 2014 in 12 languages and held by 3,023 WorldCat member libraries worldwide
In this work the author tells the stories of people who are able to navigate the world and communicate with others despite losing what many of us consider indispensable senses and abilities: the power of speech, the capacity to recognize faces, the sense of three dimensional space, the ability to read, the sense of sight. For all of these people, the challenge is to adapt to a radically new way of being in the world. There is Lilian, a concert pianist who becomes unable to read music and is eventually unable even to recognize everyday objects, and Sue, a neurobiologist who has never seen in three dimensions, until she suddenly acquires stereoscopic vision in her fifties. There is Pat, who reinvents herself as a loving grandmother and active member of her community, despite the fact that she has aphasia and cannot utter a sentence, and Howard, a prolific novelist who must find a way to continue his life as a writer even after a stroke destroys his ability to read. And there is the author himself, a doctor who tells the story of his own eye cancer and the bizarre and disconcerting effects of losing vision to one side. He explores some very strange paradoxes, people who can see perfectly well but cannot recognize their own children, and blind people who become hyper visual or who navigate by "tongue vision." He also considers more fundamental questions: How do we see? How do we think? How important is internal imagery, or vision, for that matter? Why is it that, although writing is only five thousand years old, humans have a universal, seemingly innate, potential for reading? This book is a testament to the complexity of vision and the brain and to the power of creativity and adaptation. And it provides a whole new perspective on the power of language and communication, as we try to imagine what it is to see with another person's eyes, or another person's mind
Awakenings
by
Oliver W Sacks
( Book )
79 editions published between
1973
and 2013 in
English
and
Undetermined
and held by 2,925 WorldCat member libraries worldwide
A series of case studies of some of the people who developed a sleeping-sickness after World War I and remained in a sleep state until given the drug L-Dopa. Also describes their lives, the transformation after awakening, and then describes parts of the film made from these case studies. -- Publisher description
The island of the colorblind ; and, Cycad island
by
Oliver W Sacks
( Book )
42 editions published between
1976
and 2013 in 8 languages and held by 1,875 WorldCat member libraries worldwide
Oliver Sacks has always been fascinated by islands--their remoteness, their mystery, above all the unique forms of life they harbor. For him, islands conjure up equally the romance of Melville and Stevenson, the adventure of Magellan and Cook, and the scientific wonder of Darwin and Wallace. Drawn to the tiny Pacific atoll of Pingelap by intriguing reports of an isolated community of islanders born totally color-blind, Sacks finds himself setting up a clinic in a one-room island dispensary, where he listens to these achromatopic islanders describe their colorless world in rich terms of pattern and tone, luminance and shadow. And on Guam, where he goes to investigate the puzzling neurodegenerative paralysis endemic there for a century, he becomes, for a brief time, an island neurologist, making house calls with his colleague John Steele, amid crowing cockerels, cycad jungles, and the remains of a colonial culture. The islands reawaken Sacks' lifelong passion for botany--in particular, for the primitive cycad trees, whose existence dates back to the Paleozoic--and the cycads are the starting point for an intensely personal reflection on the meaning of islands, the dissemination of species, the genesis of disease, and the nature of deep geologic time. Out of an unexpected journey, Sacks has woven an unforgettable narrative which immerses us in the romance of island life, and shares his own compelling vision of the complexities of being human
Migraine
by
Oliver W Sacks
( Book )
68 editions published between
1976
and 2012 in 14 languages and held by 1,295 WorldCat member libraries worldwide
The many manifestations of migraine can vary dramatically from one patient to another, even within the same patient at different times. Among the most compelling and perplexing of these symptoms are the strange visual hallucinations and distortions of space, time, and body image which migraineurs sometimes experience. Portrayals of these uncanny states have found their way into many works of art, from the heavenly visions of Hildegard von Bingen to Alice in Wonderland. Renowned neurologist Dr. Oliver Sacks argues that migraine cannot be understood simply as an illness, but must be viewed as a complex condition with a unique role to play in each individual's life.--From publisher description
Asylum : inside the closed world of state mental hospitals
by
Christopher Payne
( Book )
14 editions published in
2009
in
English
and held by 961 WorldCat member libraries worldwide
"For more than half the nation's history, vast mental hospitals were a prominent feature of the American landscape. From the mid-nineteenth century to the early twentieth, over 250 institutions for the insane were built throughout the United States; by 1948, they housed more than a half million patients. The blueprint for these hospitals was set by Pennsylvania hospital superintendant Thomas Story Kirkbride: a central administration building flanked symmetrically by pavilions and surrounded by lavish grounds with pastoral vistas. Kirkbride and others believed that well-designed buildings and grounds, a peaceful environment, a regimen of fresh air, and places for work, exercise, and cultural activities would heal mental illness. But in the second half of the twentieth century, after the introduction of psychotropic drugs and policy shifts toward community-based care, patient populations declined dramatically, leaving many of these beautiful, massive buildings - and the patients who lived in them - neglected and abandoned. Architect and photographer Christopher Payne spent six years documenting the decay of state mental hospitals like these, visiting seventy institutions in thirty states. Through his lens we see splendid, palatial exteriors (some designed by such prominent architects as H.H. Richardson and Samuel Sloan) and crumbling interiors - chairs stacked against walls with peeling paint in a grand hallway; brightly colored toothbrushes still hanging on a rack; stacks of suitcases, never packed for the trip home. Accompanying Payne's striking and powerful photographs is an essay by Oliver Sacks (who described his own experience working at a state mental hospital in his book Awakenings). Sacks pays tribute to Payne's photographs and to the lives once lived in these places, "where one could be both mad and safe"--Jacket
more
fewer
Audience Level
0

1
Kids
General
Special
Audience level: 0.23 (from 0.11 for Hallucinat ... to 0.97 for The cases ...)
Related Identities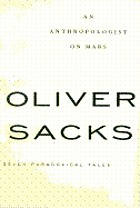 Alternative Names
Sachs, Oliver W.

Sacks, O. W.

Sacks , Oliver

Sacks, Oliver 1933-

Sacks, Oliver W.

Sacks, Oliver W 1933-

Sacks, Oliver W. (Oliver Wolf), 1933-

Sacks, Oliver Wolf

Sacks, Oliver Wolf 1933-

Sacks, Olivier.

Sāks, Uwlīfir 1933-

Sakss, Olivers, 1933-

סאקס, אוליבר 1933-

סקס, אוליבר 1933-

‏أوليفر ساكس، 1933-

サックス, オリヴァー

サックス, オリバー

Languages
Covers