Minogue, Kenneth R. 1930-2013
Most widely held works about Kenneth R Minogue
Most widely held works by Kenneth R Minogue
The liberal mind
by
Kenneth R Minogue
( Book )
48 editions published between
1963
and 2014 in 3 languages and held by 1,500 WorldCat member libraries worldwide
A distanza di quasi mezzo secolo, The Liberal Mind continua a rappresentare una delle analisi più acute della deriva del liberalismo classico verso un utopismo welfaristico compassionevole e statalista. Perciò il liberalismo liberal, secondo Minogue, non ha fatto altro che consegnare nelle mani dei governi sempre più poteri, con la conseguenza negativa di aver prodotto una società costituita da individui sempre meno responsabili e meno liberi. Nella prefazione a questa prima edizione italiana, lo stesso Minogue scrive che la liberal mind "è una forma di idealismo sentimentale che incoraggia la dipendenza dal governo e promuove l'autocommiserazione e l'obbedienza, piuttosto che virtù come la fiducia in se stessi."
Nationalism
by
Kenneth R Minogue
( Book )
49 editions published between
1963
and 1975 in 4 languages and held by 1,088 WorldCat member libraries worldwide
Politics : a very short introduction
by
Kenneth R Minogue
( Book )
28 editions published between
1995
and 2007 in
English
and
Undetermined
and held by 938 WorldCat member libraries worldwide
"In this provocative but balanced Very Short Introduction, Kenneth Minogue discusses the development of politics from the ancient world to the twentieth century. He prompts us to consider why political systems evolve, how politics offers both power and order in our society, whether democracy is always a good thing, and what future politics may have in the twenty-first century."--Cover flap
Contemporary political philosophers
by
Kenneth R Minogue
( Book )
24 editions published between
1975
and 2012 in
English
and
Undetermined
and held by 835 WorldCat member libraries worldwide
First published in 1976, Contemporary Political Philosophers is a survey, by scholars from both sides of the Atlantic, of the main developments of twentieth-century political philosophy. Few readers will not be surprised and impressed by the richness of the philosophical discussion of politics in this century. This book will be welcomed by the unguided explorer, and for offering a critical discussion which will stimulate those already familiar with the work of these philosophers
The servile mind : how democracy erodes the moral life
by
Kenneth R Minogue
( )
12 editions published between
2010
and 2013 in
English
and
German
and held by 803 WorldCat member libraries worldwide
"I have been sharpening my wits on Kenneth Minogue's prose for over half a century, and this latest book is as intellectually stimulating as his classic assault on liberalism all those years ago. For anyone who believes, as I do, that the contemporary political culture is profoundly sick, this is an original diagnosis of where it has gone wrong, and how it can be put to rights. What is more, in spite of the seriousness of the subject, the writing is as clear as a bell. Don't miss it."--Sir Peregrine Worsthorne" ""This is a work of meticulous logic and vast erudition. It provides an invaluable resource for anyone who has wondered why European elites embarked upon their disastrous cultural revolution in pursuit of abstract internationalist idealism, destroying in the process their intellectual land cultural heritage."-David Martin Jones, Associate Professor, Political Science and International Studies, University of Queensland, Brisbane, Australia" "Can democracy survive in a nation of slaves? Aristotle thought not. But what if the slaves don't recognize their servile condition? Kenneth Minogue explores the many ways in which the citizens of the modern West have thoughtlessly exchanged independence of mind and body for government promises of security and harmony. The result is a topsy-turvy democracy where the rulers hold the people to account for their incorrect behavior and attitudes. Will the rulers one day throw the rascally people out? This is an insightful and unsettling bookand it would also be a frightening one if it were not so consistently entertaining."-John O'Sullivan, Radio Free Europe" "One of the grim comedies of the twentieth century was that miserable victims of communist regimes would climb walls, swim rivers, dodge bullets, and find other desperate ways to achieve liberty in the West at the same time that progressive intellectuals would sentimentally proclaim that these very regimes were the wave of the future. A similar tragicomedy is playing out in our century: as the victims of despotism and backwardness from Third World nations pour into Western states, academics and intellectuals present Western life as a nightmare of inequality and oppression." "In The Servile Mind: How Democracy Erodes the Moral Life, Kenneth Minogue explores the intelligentsia's love affair with social perfection and reveals how that idealistic dream is destroying exactly what has made the inventive Western world irresistible to the peoples of foreign lands. The Servile Mind looks at how Western morality has evolved into mere "politico-moral" posturing about admired ethical causesfrom solving world poverty and creating peace to curing climate change. Today, merely making the correct noises and parading one's essential decency by having the correct opinions has become a substitute for individual moral responsibility." "Instead, Minogue argues, we ask that our governments carry the burden of solving our socialand especially moralproblems for us. The sad and frightening irony is that the more we allow the state to determine our moral order and inner convictions, the more we need to be told how to behave and what to think."--Jacket
Alien powers : the pure theory of ideology
by
Kenneth R Minogue
( Book )
25 editions published between
1985
and 2017 in
English
and held by 769 WorldCat member libraries worldwide
"The term "ideology" can cover almost any set of ideas, but its power to bewitch political activists results from its strange logic: part philosophy, part science, part spiritual revelation, all tied together in leading to a remarkable paradox--that the modern Western world, beneath its liberal appearance, is actually the most systematically oppressive system of despotism the world has ever seen. Alien Powers: The Pure Theory of Ideology takes this complex intellectual construction apart, analyzing its logical, rhetorical, and psychological devices and thus opening it up to critical analysis.Ideologists assert that our lives are governed by a hidden system. Minogue traces this notion to Karl Marx who taught intellectuals the philosophical, scientific, moral, and religious moves of the ideological game. The believer would find in these ideas an endless source of new liberating discoveries about the meaning of life, and also the grand satisfaction of struggling to overcome oppression. Minogue notes that while the patterns of ideological thought were consistent, there was little agreement on who the oppressor actually was. Marx said it was the bourgeoisie, but others found the oppressor to be males, governments, imperialists, the white race, or the worldwide Jewish conspiracy.Ideological excitement created turmoil in the twentieth century, but the defeat of the more violent and vicious ideologies--Nazism after 1945 and Communism after 1989--left the passion for social perfection as vibrant as ever. Activist intellectuals still seek to "see through" the life we lead. The positive goals of utopia may for the moment have faded, but the ideological hatred of modernity has remained, and much of our intellectual life has degenerated into a muddled and dogmatic skepticism. For Minogue, the complex task of "demystifying" the "demystifiers" requires that we should discover how ideology works. It must join together each of its complex strands of thought in order to understand the remarkable power of the whole."--Provided by publisher
The concept of a university
by
Kenneth R Minogue
( Book )
28 editions published between
1973
and 2017 in
English
and held by 734 WorldCat member libraries worldwide
"The Concept of a University traces many confusions imposed by political ideology to a failure to distinguish academic inquiry from other kinds of intellectual activity, such as journalism, religious proselytizing, and high quality propaganda. Minogue holds that where the university lacks a clear sense of the difference between the academic and the pragmatic, its vitality is sapped by conflicting purposes." "Much of the present debate about the crisis in universities rests upon a fundamental error of trying to fit them into some scheme of social functions. Minogue's analysis breaks through much muddled thinking on this subject, presenting instead a coherent, relevant, and stimulating approach to higher education."--Jacket
Thatcherism : personality and politics
by Thatcherism
( Book )
11 editions published in
1987
in
English
and held by 389 WorldCat member libraries worldwide
'Thatcherism', as attitude of mind and style of action, has dominated the agenda and tone of British politics during the 1980s. Supporters and critics alike have acknowledged the bold scope of the campaign launched by the Prime Minister 'to change the heart and soul' of the nation. Here nine contributors, of differing political persuasion, come together to offer a variety of approaches to, and conclusions about, 'the Thatcher Phenomenon'. Their essays review the concept of Thatcherism; its impact on the Conservative Party and on the forces of Opposition; its effect on Cabinet government and on society at large; its significance in terms of economic and foreign policy; and the validity of the claim that its record entitles it to enjoy some truly historic status
Leviathan
by
Thomas Hobbes
( Book )
12 editions published between
1974
and 1994 in
English
and held by 90 WorldCat member libraries worldwide
The Leviathan has been an influential book ever since it was published in 1651, but only in the twentieth century has it come to be regarded as the greatest masterpiece of political philosophy in the English language
more
fewer
Audience Level
0

1
Kids
General
Special
Audience level: 0.38 (from 0.13 for The servil ... to 0.92 for Interview ...)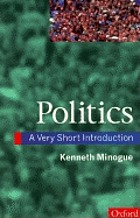 Covers
Alternative Names
Kenneth Minogue Australian political theorist

Kenneth Minogue politicoloog uit Australië (1930-2013)

Kenneth Minogue politischer Philosoph und Professor an der London School of Economics

Minogue, K. R.

Minogue, K. R. 1930-

Minogue, K. R. 1930-2013

Minogue, K. R. 1930- (Kenneth R.)

Minogue, K. R. (Kenneth R.)

Minogue, K. R. (Kenneth R.), 1930-

Minogue, K. R. (Kenneth R.), 1930-2013

Minogue, K. R. (Kenneth Robert), 1930-2013

Minogue Kenneth

Minogue, Kenneth 1930-

Minogue, Kenneth 1930-2013

Minogue, Kenneth R.

Minogue, Kenneth R. 1930-

Minogue, Kenneth R. 1930-2013

Minogue, Kenneth Robert

Minogue, Kenneth Robert 1930-

Minogue, Kenneth Robert 1930-2013

Minoque, Kenneth Robert 1930-2013

كينيث مينوج، 1930-

マイノウグ

ミノーグ, ケニス

Languages