Epictetus
Overview
| | |
| --- | --- |
| Works: | 2,112 works in 6,993 publications in 15 languages and 53,784 library holdings |
| Genres: | Criticism, interpretation, etc History Bibliography Bio-bibliography Handbooks and manuals Emblem books Commentaries Poetry Biography |
| Roles: | Author, Creator, Other, Contributor, Bibliographic antecedent, Author in quotations or text abstracts, Dubious author, Artist, Honoree, Editor |
| Classifications: | B560.E5, 188 |
Most widely held works about Epictetus
more
fewer
Most widely held works by Epictetus
Handbook of Epictetus
by
Epictetus
( Book )
802 editions published between
1516
and 2018 in 14 languages and held by 6,401 WorldCat member libraries worldwide
"Former Roman slave and great Stoic philosopher Epictetus spent his life outlining the path to happiness, fulfillment, and tranquility. In aphorisms of stunning insight and simplicity, he emphasized progress rather than perfection and a day-by-day, down-to-earth life of virtue"--Page 4 of cover
Discourses
by
Epictetus
( )
34 editions published between
1928
and 2014 in
English
and held by 1,984 WorldCat member libraries worldwide
Epictetus, a crippled slave and student of the Stoic Musonius during the reign of Nero, founded a school in Nicopolis in Epirus and taught a practical philosophy, the details of which were recorded by his student Arrian. This volume contains the third and fourth books of the four books of the Discourses, uncollected fragments, and the Encheiridion, a handbook summarizing the main doctrines of the Discourses
The golden sayings of Epictetus
by
Epictetus
( )
18 editions published between
1903
and 2015 in
English
and held by 1,775 WorldCat member libraries worldwide
"Are these the only works of Providence within us? What words suffice to praise or set them forth? Had we but understanding, should we ever cease hymning and blessing the Divine Power, both openly and in secret, and telling of His gracious gifts? Whether digging or ploughing or eating, should we not sing the hymn to God: Great is God, for that He hath given us such instruments to till the ground withal: Great is God, for that He hath given us hands and the power of swallowing and digesting; of unconsciously growing and breathing while we sleep! Thus should we ever have sung; yea and this, the grandest and divinest hymn of all: Great is God, for that He hath given us a mind to apprehend these things, and duly to use them! What then! seeing that most of you are blinded, should there not be some one to fill this place, and sing the hymn to God on behalf of all men? What else can I that am old and lame do but sing to God? Were I a nightingale, I should do after the manner of a nightingale. Were I a swan, I should do after the manner of a swan. But now, since I am a reasonable being, I must sing to God: that is my work: I do it, nor will I desert this my post, as long as it is granted me to hold it; and upon you too I call to join in this self-same hymn."--Amazon.com
Letter
by
Epictetus
( )
4 editions published in
2000
in
English
and held by 1,729 WorldCat member libraries worldwide
The Discourses as reported by Arrian ; The manual ; and, the fragments
by
Epictetus
( Book )
143 editions published between
1925
and 2007 in 6 languages and held by 1,273 WorldCat member libraries worldwide
Epictetus ('Acquired', probably his real name) was a crippled Greek slave of Phrygia during Nero's reign (A.D.54-68) who heard lectures by the Stoic Musonius before he was freed. Expelled with other philosophers by the emperor Domitian in 89 or 92 he settled permanently in Nicopolis in Epirus and, in a school which he called 'healing place for sick souls', taught a practical philosophy, details of which were taken down by his pupil Flavius Arrianus and survive in four books of 'Diatribae' or Discourses and a smaller 'Encheiridon' or Handbook which gives brifly the chief doctrines of the other work. He lived apparently into the reign of Hadrian (A.D. 117-138). Epictetus was a teacher and preacher of practical Stoic ethics, broad and firm in method, sublime in thought, and now humorous, now sad or severe in spirit. How should one live righteously? Our god-given will is our paramount possession, and we must not covet others'. We must not resist fortune. Man is part of a system of men and God; men are reasoning beings (in feeble bodies) and must conform to God's mind and the will of nature. Epictetus presents us also with a pungent picture of the perfect (Stoic) man
The Enchiridion, or Handbook : With a Selection from the Discourses of Epictetus
by
Epictetus
( )
7 editions published between
1888
and 2013 in
English
and held by 1,090 WorldCat member libraries worldwide
No writings of Epictetus himself are really known. His discourses were transcribed and compiled by his pupil Arrian (author of the Anabasis Alexandri). The main work is The Discourses, four books of which have been preserved (out of an original eight). Arrian also compiled a popular digest, entitled the Enchiridion, or Handbook. In a preface to the Discourses, addressed to Lucius Gellius, Arrian states that "whatever I heard him say I used to write down, word for word, as best I could, endeavouring to preserve it as a memorial, for my own future use, of his way of thinking and the frankness of his speech."
Discourses and Enchiridion
by
Epictetus
( Book )
15 editions published between
1944
and 1972 in
English
and held by 972 WorldCat member libraries worldwide
The Handbook of Epictetus also known as Enchiridion written by legendary Greek Stoic philosopher Epictetus is a manual of Stoic ethical advice. This great classic is, for many, required reading for various courses and curriculums. The philosophy of Epictetus, a freed slave in the Roman Empire, has been profoundly influential on Western thought: it offers not only stimulating ideas but practical guidance in living one's life
The discourses of Epictetus
by
Epictetus
( Book )
57 editions published between
1891
and 2013 in
English
and
Undetermined
and held by 819 WorldCat member libraries worldwide
Yet the stress on endurance, self--restraint and power of the will to withstand calamity can often seem coldhearted. It is Epictetus, a lame former slave exiled by the Emperor Domitian, who offers by far the most positive and humane version of stoic ideals. The Discourses, assembled by his pupil Arrian, catch him in action, publicly setting out his views on ethical dilemmas. -- Amazon
Entretiens
by
Epictetus
( Book )
160 editions published between
1535
and 2015 in 10 languages and held by 746 WorldCat member libraries worldwide
Computer version of Epictetus' Discourses in English translation, plus DOS applications
more
fewer
Audience Level
0

1
Kids
General
Special
Audience level: 0.34 (from 0.01 for The Enchir ... to 0.79 for Epicteti D ...)
Related Identities
Associated Subjects
Anabasis (Arrian)
Ancient Greek literature
Arrian
Bible.--New Testament
Carter, Elizabeth,
Chapman, George,
Commentarius in Enchiridion Epicteti (Simplicius, of Cilicia)
Comparative literature
Conduct of life
Consumption (Economics)
Discourses (Epictetus)
Emblems
England
English literature--Early modern
Epictetus
Equality--Economic aspects
Ethics
Ethics, Ancient
European fiction
Greece
Greek literature
Greek literature, Hellenistic
Higginson, Thomas Wentworth,
Humanism
Income distribution
Latin literature, Medieval and modern
Life
Long, George,
Manual (Epictetus)
Marcus Aurelius,--Emperor of Rome,
Middle class--Economic conditions
Miniature books
Montaigne, Michel de,
Philosophers, Ancient
Philosophy
Philosophy, Ancient
Plutarch
Prisoners of war
Psychotherapy
Religion
Renaissance
Rouse, W. H. D.--(William Henry Denham),
Seneca, Lucius Annaeus,
Short stories, European
Speeches, addresses, etc., Greek
Stockdale, James B
Stoics
United States
Vietnam
Vietnam War (1961-1975)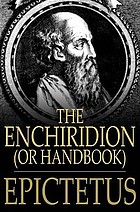 Covers
Alternative Names
Ἐπτ̈̔«"αε·κτητος

Aibiketaide 50-130

Epict.

Epictet

Epictet, 0050?-0130?

Epictet 50-130

Epictet d'Hieràpolis

Epictet d'Hieràpolis Filòsof grec

Épictète.

Épictète 0050?-0130?

Épictète 50-130

Épictète asi 55-asi 135

Epictète ca 50-ca 125

Epictète ca 50-ca 130

Épictète, ca.50-ca.138

Épictète ca50-ca138

Epictète de Hierapolis 50-130

Epictète, Manuel d' 55-135 e.Kr

Épictète (ok. 50-ok. 138)

Épictète philosophe grec, stoïcien

Épictète философ ок.50-ок.138

Epictetes 50-130

Epicteto

Epicteto 0050?-0130?

Epicteto 50-130

Epictetu

Epictetus.

Epictetus 0050?-0130?

Epictetus, ap 50-ap 138

Epictetus ca 55-135 e. Kr

Epictetus filosoof uit Romeinse Keizerrijk (50-120)

Epictetus Hierapolitanus 50-130

Epictetus Hierapolitanus Phryx 0050?-0130?

Epictetus Hierapolitanus, sec. I-II

Epictetus (ok. 50-ok. 138)

Epictetus philosopher from Ancient Greece

Epictetus Philosophus

Epictetus Philosophus, 0050?-0130?

Epictetus Philosophus 50-130

Epictetus Romanus 50-130

Epicticus 50-130

Ėpiktet

Epiktet 0050?-0130?

Épiktét 50-130

Epiktet, ca.50-ca.138

Epiktet ca 55-135 e. Kr

Epiktet ca50-ca138

Epiktet filozof rzymski

Epiktet griechischer Philosoph

Epiktet z Hierapolis

Epiktet философ ок.50-ок.138

Epiktetas

Epiktetas 50-130

Epiktetes 50-130

Epikteti

Epikteto

Epikteto, ca.50-ca.138

Epikteto ca50-ca138

Epiktētos

E̓píktētos 0050?-0130?

Epiktētos 50-130

Epiktetos, ca.50-ca.138

Epiktetos ca50-ca138

Epiktetos Stoischer Philosoph 50-130

Epiktetos von Hierapolis 50-130

Epiktétosz ókori görög filozófus

Epiktets

Epiktetus

Epiktit

Epiktītos.

E̓píktītos 0050?-0130?

Epitecto 50-130

Epiteto

Epitteto.

Epitteto 0050?-0130?

Epitteto 50-130

Epitteto, ca.50-ca.138

Epitteto ca50-ca138

Epitteto filosofo greco antico

Epitteto, sec. I-II

Manuel d'Epictète 55-135 e.Kr

Ἐπίκτητος

Ἐπίκτητος 0050?-0130?

Επίκτητος άρχαιος Έλληνας στωικός φιλόσοφος

Епиктет

Епіктет

Эпиктет, ap 50-ap 138

Эпиктет великий древнегреческий философ

Эпиктет древнегреческий философ

Эпиктет философ ок.50-ок.138

Էպիկտետոս

אפיקטטוס

עפיקטעט

أبكتاتوس

ابكتيتوس

اپیکتت فیلسوف در یونان باستان

ایپیکٹیٹس

এপিকটেটাস

എപ്പിക്റ്റീറ്റസ്

에피크테토스

에픽테토스

에픽테투스

エピクテェトス

エピクテータス

エピクテートス

愛比克泰德

爱比克泰德 50-130

Languages