Schimmel, Annemarie 1922-2003
Overview
| | |
| --- | --- |
| Works: | 892 works in 2,651 publications in 12 languages and 33,876 library holdings |
| Genres: | Criticism, interpretation, etc History Biography Interviews Poetry Exhibition catalogs Biographies |
| Roles: | Author, Editor, Translator, Other, Author of introduction, Creator, Contributor, zxx, Adapter, Compiler, Correspondent, Honoree, wpr, Recipient, Collector, Narrator, Publishing director |
Most widely held works about Annemarie Schimmel
more
fewer
Most widely held works by Annemarie Schimmel
Islam : an introduction
by
Annemarie Schimmel
( )
16 editions published between
1992
and 1996 in 3 languages and held by 2,952 WorldCat member libraries worldwide
"It is a splendid introduction--carefully researched and comprehensive, yet readable. It corrects many popular and erroneous notions about Islam that prevail in non-Muslim societies. For the general reader there are many profound insights of great consequence, for example, the passages on women, marriage, and inheritance, or the section on jihad, nearly always completely misunderstood in the press."--Jacket
The mystery of numbers
by
Annemarie Schimmel
( Book )
81 editions published between
1003
and 2017 in 7 languages and held by 2,466 WorldCat member libraries worldwide
"In The Mystery of Numbers Annemarie Schimmel conducts an illuminating tour of the mysteries attributed to numbers over the centuries. She begins with an informative and often surprising introduction to the origins of number systems: pre-Roman Europeans, for example, may have had one based on twenty, not ten (as suggested by the English word "score" and the French word for 80, quatrevingt - four times twenty), while the Mayans had a system more sophisticated than our own. Schimmel also reveals how our fascination with numbers has led to a rich cross-fertilization of knowledge: "Arabic" numerals, for instance, were picked up by Europe from the Arabs, who had earlier adopted them from Indian sources ("algorithm" and "algebra" are corruptions of the Arabic author and title names of a mathematical text prized in medieval Europe). But the heart of the book is an engrossing guide to the symbolism of numbers. Number symbolism, she shows, has deep roots in Western culture, from the philosophy of the Pythagoreans and Platonists, to the religious mysticism of the Cabala and the Islamic Brethren of Purity, to Kepler's belief that the laws of planetary motion should be mathematically elegant, to the unlucky thirteen. After exploring the sources of number symbolism, Schimmel examines individual numbers ranging from one to ten thousand, discussing the meanings they have had for Judaic, Christian, and Islamic traditions, with examples from Indian, Chinese, and Native American cultures as well. Two, for instance, has widely been seen as a number of contradiction and polarity. And six, according to ancient and neo-Platonic thinking, is the most perfect number because it is both the sum and the product of its parts (1+2+3=6 and 1x2x3=6). Using examples ranging from the Mayans to Shakespeare, she shows how numbers have been considered feminine and masculine, holy and evil, lucky and unlucky."
Mystical dimensions of Islam
by
Annemarie Schimmel
( Book )
120 editions published between
1974
and 2018 in 6 languages and held by 2,032 WorldCat member libraries worldwide
Mystical Dimensions of Islam presents, for the first time, a balanced historical treatment of the transnational phenomenon of Sufism & mdash;Islamic mysticism & mdash;from its beginnings through the nineteenth century. Through her sensitivity and deep understanding of the subject, Annemarie Schimmel, an eminent scholar of Eastern religions, draws the reader into the mood, the vision, the way of the Sufi in a manner that adds an essential ingredient to her analysis of the history of Sufism. After exploring the origins of the mystical movement in the meditations of orthodox Muslims on the Koran and the prophetic tradition, the author then discusses the development of its different stages, including classical voluntarism and postclassical theosophical mystical trends. Particular emphasis is placed on spiritual education, the different ways of leading the mystic toward the existential realization of the profound mystery of the profession of faith that "there is no deity but God." Sufi psychology and Sufi orders and fraternities are comprehensively explored. Through an examination of mystical anthropology, which culminates in the veneration of the prophet and the saints, the questions of free will and predestination, of good and evil, are implied. The main burden of the text, however, is Sufism as reflected in Islamic poetry, and Professor Schimmel examines the various aspects of mystical poetry in Arabic, Persian, Turkish, Sindhi, Panjabi, and Pashto. The author skillfully demonstrates how Sufi ideals permeated the whole fabric of Muslim life, providing the average Muslim & mdash;villager or intellectual & mdash;with the virtues of perfect trust in God and the loving surrender to God's will. Professor Schimmel's long acquaintance with Turkey, Iran, and the Indo-Pakistan subcontinent provides a unique emphasis to the study, and the author's personal knowledge of Sufi practice in these regions lends a contemporary relevance to her work
Islam in the Indian subcontinent
by
Annemarie Schimmel
( )
7 editions published between
1980
and 2003 in
English
and
German
and held by 1,589 WorldCat member libraries worldwide
Make a shield from wisdom : selected verses from Nāṣir-i Khusraw's Dīvān
by
Nāṣir-i Khusraw
( )
19 editions published between
1992
and 2010 in
English
and held by 1,207 WorldCat member libraries worldwide
Khusraw was a major poet and philosopher of the early Ismailiyya. This volume is intended to provide a better understanding of the poet's thought and contains a detailed study of the poet and his work
My soul is a woman : the feminine in Islam
by
Annemarie Schimmel
( )
18 editions published between
1995
and 2003 in
English
and held by 1,089 WorldCat member libraries worldwide
An internationally acclaimed scholar, who has dedicated more than fifty years of her life to understanding the Islamic world. Annemarie Schimmel examines a much-misunderstood feature of Islam: the role of women. Schimmel is critical of those--especially Western feminists--who take Islam to task without taking the time to comprehend the cultures, language, and traditions of the many societies in which Islam is the majority religion. Shattering stereotypes, Schimmel reconstructs an important but little-known chapter of Islamic spirituality. With copius examples, she shows the clear equality of wom
more
fewer
Audience Level
0

1
Kids
General
Special
Audience level: 0.24 (from 0.03 for Islam in t ... to 0.91 for Islam in d ...)
Related Identities
Associated Subjects
Alphabet--Religious aspects--Islam
Art, Mogul Empire
Authors, German
Awards
Calligraphy, Arabic
Civilization
Clothing and dress--Religious aspects
Cults
Germany
God
India
India--Mogul Empire
Intellectual life
Iqbal, Muhammad,--Sir,
Islam
Islam--Doctrines
Islamic calligraphy
Islamic civilization
Islamic literature
Islamic poetry
Islam--Rituals
Islam--Study and teaching
Jalāl al-Dīn Rūmī,--Maulana,
Learning and scholarship
Literary prizes
Literature
Manners and customs
Middle East specialists
Muḥammad,--Prophet,
Muslims
Mysticism
Mysticism and poetry
Mysticism--Islam
Names, Personal--Islamic
Pakistan
Persian poetry
Poetry
Religion
Rückert, Friedrich,
Schimmel, Annemarie,
Sufis
Sufism
Symbolism of numbers
Theology
Travel
Turkey
Women in Islam
Women Middle East specialists
Women scholars
ʻAbd al-Laṭīf,--Shah,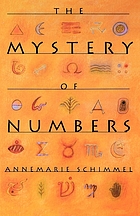 Covers
Alternative Names
Annemarie Schimmel deutsche Islamwissenschaftlerin

Annemarie Schimmel Duits auteur

Annemarie Schimmel Duits oriëntalist

Annemarie Schimmel German orientalist

Annemarie Schimmel niemiecka naukowiec, wykładowca akademicki, pisarka

Annemarie Schimmel orientalis Jerman

Annemarie Schimmel orientalista e storica delle religioni tedesca

Annemarie Schimmel tysk professor

Annemarie Schimmelová německá orientalistka a islamoložka

Djemila

Djemila 1922-2003

Ǧemila 1922-2003

Jamila 1922-2003

Schimmel, A. 1922-2003

Schimmel, Annamarie

Schimmel, Annamarie 1922-2003

Schimmel , Anne Marie

Schimmel, Anne-Marie 1922-2003

Schimmel, Annemarie

Schimmel Tarı, Annemaire

Schimmel-Tari, Annemarie

Schimmel-Tari, Annemarie, 1922-2003

Schimmelová, Annemarie 1922-2003

Shīmil, Ān Mārī

Shīmil, Ān Mārī 1922-2003

Shīmil Ṭārī, A.

Shiml, Ānā Mārī 1922-2003

Shinmeru, Anʹnemarī 1922-2003

Sīmal, Ānamārī 1922-2003

Šimel, Ānemāri.

Šīmil, Ān Marī 1922-2003

Šīmil, Ānah Mārī 1922-2003

Šimil, Ānāmāī 1922-2003

Šīmil, Ānamārī 1922-2003

Šīmil, Anāmāriyā 1922-2003

Šimil, Ānimārī 1922-2003

Šimil, Ann Merī

Šimil, Ann Merī 1922-2003

Šīmil, Annā Mārī 1922-2003

Šīmil, Ānnimārī 1922-2003

Šīmil-Ṭārī, A. 1922-2003

Šiml, Ān-Māri 1922-2003

Šiml, Anāmāriyā 1922-2003

Šīml, Ānnimārī 1922-2003

Šimmelʹ, Annemari 1922-2003

Šimmil, Ānnā Mārī 1922-2003

Tari, Annemarie

Tari, Annemarie, 1922-2003

Аннемарі Шиммель

Шиммель Аннемари

Шиммель, Аннемари немецкий религиовед

אנמארי שימל

אנמארי שימל סופרת גרמנייה

آنا ماري شيمل

آنا ماري شيمل، 1922-2003

آنماري شيمل، 1922-2003

آنه‌ماری شیمل مترجم و نویسنده آلمانی

،شمل، آن مري 1922-2003

شمل، آنيمارى

شمل، آنيمارى، 1922-2003

شيمل, آن مارى.

،شيمل، أن مارى 1922-2003

شيمل, أنا ماري.

شيمل، آنا ماري، 1922-2003

شيمل, آنماري

،شيمل، آنماري 1922-2003

،شيمل، انى مارى 1922-2003

شيمل، انيمارى

،شيمل، آنيماري 1922-2003

شيمل-طارى، انيمارى

شيمل-طارى، انيمارى، 1922-2003

شيميل، أنا ماري، 1922-2003

طارى، انيمارى شيمل

طارى، انيمارى شيمل، 1922-2003

ئانا ماری شێمیل

ڈاکٹر شِمل

ڊاڪٽر ائينيمري شمل

쉼멜, 안네마리 1922-2003

シンメル, A

シンメル, アンネマリー

シンメル, マンネマリー

Languages