Sudarshan, E. C. G.
Most widely held works about E. C. G Sudarshan
Most widely held works by E. C. G Sudarshan
100 years of Planck's Quantum
by
Ian Duck
( )
10 editions published in
2000
in
English
and held by 1,078 WorldCat member libraries worldwide
This invaluable book takes the reader from Planck's discovery of the quantum in 1900 to the most recent interpretations and applications of nonrelativistic quantum mechanics. The introduction of the quantum idea leads off the prehistory of quantum mechanics, featuring Planck, Einstein, Bohr, Compton, and de Broglie's immortal contributions. Their original discovery papers are featured with explanatory notes and developments in Part 1. The invention of matrix mechanics and quantum mechanics by Heisenberg, Born, Jordan, Dirac, and Schrödinger is presented next, in Part 2. Following that, in Part 3, are the Einstein-Bohr debates on the interpretation of quantum mechanics culminating in Bell's inequality and Aspect's experiment demonstrating the actuality of the long range quantum correlations to which Einstein, Podolsky, and Rosen took great exception. Resolutions of quantum paradoxes and the current state of such debates are summarized. Part 4 presents a selection of the most dramatic modern developments, both theoretical and experimental. These include Feynman path integrals, the modern interpretation based on decoherence, quantum optics experiments leading to teleportation, DeWitt's wave function of the universe, and a brief introduction to the end-of-the-millennium prospects of quantum computation. A concluding chapter presents the authors' conjectures for the next 100 years of the quantum. This book is ideally suited to anyone with a junior level background in modern physics and quantum mechanics, and a cultural interest in the original sources of the greatest ideas of the greatest founders of this subject as derived from their first discovery papers. These papers have led, in giant strides across the whole of the twentieth century, to the revolutionary experimental advances of the last decade. The book makes accessible - physically and intellectually - both the deepest roots and the highest branches of nonrelativistic quantum physics
From classical to quantum mechanics : an introduction to the formalism, foundations, and applications
by
Giampiero Esposito
( )
26 editions published between
2004
and 2010 in
English
and held by 938 WorldCat member libraries worldwide
This textbook provides a pedagogical introduction to the formalism, foundations and applications of quantum mechanics. Covering the basic material necessary to understand the transition from classical to wave mechanics, the Weyl quantisation, the postulates of quantum mechanics and many advanced topics. A textbook for beginning graduate and advanced undergraduate courses
Fundamentals of quantum optics
by
John R Klauder
( Book )
21 editions published between
1968
and 2006 in
English
and held by 578 WorldCat member libraries worldwide
Doubt and certainty : the celebrated academy : debates on science, mysticism, reality, in general on the knowable and unknowable, with particular forays into such esoteric matters as the mind fluid, the behavior of the stock market, and the disposition of a quantum mechanical sphinx, to name a few
by
Tony Rothman
( Book )
11 editions published between
1998
and 2005 in
English
and held by 476 WorldCat member libraries worldwide
"When physicists and others construct models to explain the phenomena and laws of nature, do those models actually simulate what's really out there in the world, or do they only synthesize the way we think the world is? And how does our cultural upbringing affect the way we think about the world? In this far-reaching and penetrating book, two world-class physicists, one born and raised in the West, the other in the Far East, examine these and many other intriguing questions not yet resolved by modern scientists."--
Pauli and the spin-statistics theorem
by
Ian Duck
( Book )
16 editions published between
1997
and 1998 in
English
and held by 246 WorldCat member libraries worldwide
This book makes broadly accessible an understandable proof of the infamous spin-statistics theorem. This widely known but little-understood theorem is intended to explain the fact that electrons obey the Pauli exclusion principle. This fact, in turn, explains the periodic table of the elements and their chemical properties. Therefore, this one simply stated fact is responsible for many of the principal features of our universe, from chemistry to solid state physics to nuclear physics to the life cycle of stars. In spite of its fundamental importance, it is only a slight exaggeration to say that
Advanced concepts in quantum mechanics
by
Giampiero Esposito
( Book )
9 editions published between
2014
and 2015 in
English
and held by 142 WorldCat member libraries worldwide
Introducing a geometric view of fundamental physics, starting from quantum mechanics and its experimental foundations, this book is ideal for advanced undergraduate and graduate students in quantum mechanics and mathematical physics. Focusing on structural issues and geometric ideas, this book guides readers from the concepts of classical mechanics to those of quantum mechanics. The book features an original presentation of classical mechanics, with the choice of topics motivated by the subsequent development of quantum mechanics, especially wave equations, Poisson brackets and harmonic oscillators. It also presents new treatments of waves and particles and the symmetries in quantum mechanics, as well as extensive coverage of the experimental foundations
A gift of prophecy : essays in celebration of the life of Robert Eugene Marshak
by
E. C. G Sudarshan
( Book )
9 editions published between
1994
and 1995 in
English
and held by 102 WorldCat member libraries worldwide
Robert Eugene Marshak (1916-1992) devoted much of his life to helping other people carry out scientific research and gather to discuss their work. In addition to his scientific statesmanship, he was an extraordinarily gifted research scientist, and many of his scientific contributions have been prophetic. This book pays homage to his creativity and continuing work, with contributions from many of the people whose lives have been influenced by him
more
fewer
Audience Level
0

1
Kids
General
Special
Audience level: 0.42 (from 0.06 for 100 years ... to 0.94 for Einführun ...)
Related Identities
Associated Subjects
American Physical Society
Chandrasekhar, S.--(Subrahmanyan),
Coleman, Sidney,
Cornell University
Defense contracts
DuBridge, Lee A.--(Lee Alvin),
Dynamics
Einstein, Albert,
Ether (Space)
Faddeev, L. D
Feldman, Daṿid
Gilbert, Walter,
Ginzburg, V. L.--(Vitaliĭ Lazarevich),
Goldberger, Marvin L
Hooft, G. 't
Jubilee of Relativity Theory
Karplus, Robert
Loyola College (Chennai, India)
Marshak, Robert E.--(Robert Eugene),
Mathematical physics
Mesons
Nuclear physicists
Nuclear physics
Nuclear physics--Societies, etc
Nuclear spin--Mathematical models
Nuclear spin--Statistical methods
Oppenheimer, J. Robert,
Particles
Particles (Nuclear physics)
Pauli, Wolfgang
Pauli exclusion principle
Phillips, Melba,
Philosophy, Asian
Physicists
Physics
Physics--Philosophy
Physics--Societies, etc
Pirani, F. A. E.--(Felix Arnold Edward),
Planck, Max,
Quantum field theory
Quantum optics
Quantum theory
Scattering (Physics)
Schwinger, Julian,
Science and civilization
Science--Philosophy
United States
University of Mauritius
Yang-Mills theory
Zumino, B.--(Bruno),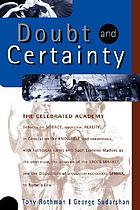 Covers
Alternative Names
E. C. G. スダルシャン

E. C. George Sudarshan Indian physicist

George Sudarshan fisico indiano

George Sudarshan físico indio

George Sudarshan Indiaas natuurkundige

George Sudarshan indický fyzik

George Sudarshan indischer Physiker

George Sudarshan indyjski fizyk teoretyczny, pionier optyki kwantowej

George Sudarshan physicien théoricien indo-américain.

Sudaršan, È.

Sudaršan, E. 1931-

Sudarshan, E. C.

Sudarshan, E. C. 1931-

Sudarshan, E. C. G.

Sudarshan, E. C. G. 1931-

Sudarshan, E. C. George

Sudarshan, Ennackel C. 1931-

Sudarshan, Ennackel Chandy George

Sudarshan, Ennackel Chandy George 1931-

Sudarshan, George.

Sudarshan, George 1931-

Suderšan, È.

Джордж Сударшан

Ջորջ Սուդարշան

ای سی جورج سودارشان

جورج سودارشان فيزيائي هندي

एन्नाक्कल चांडी जॉर्ज सुदर्शन

जॉर्ज सुदर्शन

जॉर्ज सुदर्शन भारतीय भौतिक विज्ञानी

জর্জ সুদর্শন ভারতীয় পদার্থবিজ্ঞানী

ஜார்ஜ் சுதர்சன்

ഇ.സി.ജി. സുദർശൻ ഭൗതികശാസ്ത്രത്തിൽ മികവ് തെളിയിച്ച ഭാരതീയ ശാസ്ത്രജ്ഞന്‍

乔治·苏德尔辛

喬治·蘇達尚

Languages