Parsons, Tony 1953-
Most widely held works about Tony Parsons
Most widely held works by Tony Parsons
Man and boy
by
Tony Parsons
( Book )
37 editions published between
1999
and 2016 in 12 languages and held by 1,647 WorldCat member libraries worldwide
Harry Silver must adjust to his new life as a single father
The Slaughter Man
by
Tony Parsons
( Book )
47 editions published between
2015
and 2018 in 7 languages and held by 1,069 WorldCat member libraries worldwide
"Max Wolfe is back-the two-fisted homicide detective with a small daughter and dog waiting for him at home and a crazed serial killer waiting for him somewhere out in the pitiless London streets. On New Year's Day, a wealthy family is found slaughtered inside their exclusive gated community, their youngest child stolen away. The murder weapon-a gun used to stun cattle before they are butchered-leads Max to a dusty corner of Scotland Yard's Black Museum devoted to a mass murderer who, 30 years ago, was known as The Slaughter Man. But The Slaughter Man has done his time and is now old and dying. Is he really back in the killing game? And was the slaughter of a happy family a mindless killing spree, or a grotesque homage by a copycat killer, or a contract hit designed to frame a dying man? Max desperately needs to find the missing child and stop the killer before he destroys another innocent family-or finds his way to Detective Wolfe's own front door. The Slaughter Man is another taut thriller from acclaimed international bestseller Tony Parsons"--
One for my baby : a novel
by
Tony Parsons
( Book )
35 editions published between
2001
and 2008 in 13 languages and held by 1,007 WorldCat member libraries worldwide
Returning to England after a tragic loss, Alfie Budd is disillusioned by his father's infidelity and the effects of age on his beloved grandmother before he engages in a series of meaningless affairs in his quest to rediscover true love
The Hanging Club
by
Tony Parsons
( Book )
30 editions published between
2016
and 2018 in 5 languages and held by 919 WorldCat member libraries worldwide
"A band of vigilante executioners roam the hot summer nights, abducting evil men who they judge unworthy of living and hanging them by the neck until dead. Sentenced to death is the gang member who abused dozens of vulnerable girls, the wealthy drunk driver who mowed down a child, the drug addict who put a pensioner in a coma and the hate preacher calling for the murder of British troops. But do these rogue hangmen crave true justice--or just blood? As the bodies pile up and violence explodes all over the sweltering city, DC Max Wolfe--dog lover, single parent, defender of the weak--embarks on his most dangerous investigation yet, hunting a righteous gang of vigilante killers who many believe to be heroes. The search will take Max from squalid backstreets, where religious fanaticism breeds, to mansions in mourning and all the way to the secret rooms of power where decisions are weighed about life and death. But before The Hanging Club is confronted, Max Wolfe must learn some painful truths about the fragile line between good and evil, innocence and guilt, justice and retribution. And discover that the lust for revenge starts very close to home"--
Man and wife : a novel
by
Tony Parsons
( Book )
34 editions published between
2002
and 2011 in 14 languages and held by 905 WorldCat member libraries worldwide
Harry confronts life in a "blended family," dealing with his new wife Cyd, struggling to be a decent father to his son, Pat, and stepfather to Cyd's daughter, Peggy, both of whom will be living with him and Cyd
The Murder Man
by
Tony Parsons
( Book )
4 editions published between
2014
and 2015 in
English
and held by 794 WorldCat member libraries worldwide
"Meet London police detective Max Wolfe. Insomniac. Dog lover. Coffee addict. Boxer. Single parent. And every murderer's worst nightmare. There's a serial killer on the loose. He cuts throats. And he is good at it. Twenty years ago seven students became best friends at their exclusive private school, Potter's Field, founded five hundred years ago by King Henry VIII. Suddenly they have started dying in the most violent way imaginable ... Detective Max Wolfe follows the bloody trail from the backstreets and bright lights of London all the way to the corner rooms in the corridors of power. At enormous personal cost, what Wolfe uncovers is a horrific secret that has been buried for two decades--and is now coming back to haunt all of those involved. With this stunning crime fiction debut, award-winning journalist and international bestselling author Tony Parsons is poised for breakout success in the US"--
The family way
by
Tony Parsons
( Book )
52 editions published between
1999
and 2011 in 13 languages and held by 645 WorldCat member libraries worldwide
Paulo loves Jessica. He thinks that together they are complete - a family of two. But Jessica can't be happy until she has a baby, and the baby stubbornly refuses to come. Can a man and a woman ever really be a family of two? Megan doesn't love her boyfriend anymore. After a one-night stand with an Australian beach bum, she finds that even a trainee doctor can slip up on the family planning. Should you bring a child into the world if you don't love its father? Cat loves her life. After bringing up her two younger sisters, all she craves is freedom. Her older boyfriend has done the family thing before and is in no rush to do it all again. But can a modern woman really find true happiness without ever being in the family way? Three sisters. Three couples. Two pregnancies. Six men and women struggling with sex, love and the meaning of family
The murder bag
by
Tony Parsons
( Book )
44 editions published between
2014
and 2018 in 12 languages and held by 628 WorldCat member libraries worldwide
There's a serial killer on the loose. The social network sites all love him. Because he cuts the throats of rich and powerful men. And he's good at it. Twenty years ago seven rich, privileged students became friends at their exclusive private school, Potter's Field. Now they have started dying in the most violent way imaginable. Enter Detective Max Wolfe. Single parent. Devoted husband of a brutally departed wife. Defender of the weak. And every murderer's worst nightmare. Newly arrived in the Homicide division of London's West End Central, 27 Savile Row, Max follows the bloody trail from the backstreets and bright lights of the city, to the darkest corners of the Internet and all the way to the corridors of power. As the bodies pile up, Max finds the killer's reach getting closer to everything - and everyone - he loves. Soon he is fighting not only for justice, but for his own life
Stories we could tell
by
Tony Parsons
( Book )
46 editions published between
2005
and 2012 in 10 languages and held by 580 WorldCat member libraries worldwide
It is 16th August 1977 - the night Elvis died - and for the heroes of STORIES WE COULD TELL, this night is where their adult lives begin. Terry has returned from Berlin glowing in the light of his friendship with ageing rock star Dag Wood, the only man to be booed off stage at Woodstock. But when Dag turns up in London, he sets his sights on a photographer called Misty, the young woman who Terry plans to have children with. Will Terry's relationship survive the night? Ray is the only writer on the music weekly The Paper who refuses to cut his hair and stop wearing flares. He still believes in peace, love and the Beatles. But John Lennon is in town for one night, en route to Yoko and Japan, and Ray believes that if he can interview the reclusive Beatle, he can save his job. Can John Lennon really change a young man's life? And Leon has annoyed the group of fans you do not want to annoy - the Dagenham Dogs, a bunch of hooligans who follow a group called the Sewer Rats, who have just been given a right royal slagging by young Leon. Hiding out in a disco called the Goldmine, Leon meets the girl of his dreams. Will true love find Leon before the Dagenham Dogs?
My favourite wife
by
Tony Parsons
( Book )
34 editions published between
2008
and 2013 in 10 languages and held by 554 WorldCat member libraries worldwide
Hot shot young lawyer Bill Holden and his wife Becca move with their four-year-old daughter to the booming, gold-rush city of Shanghai. It is a place of opportunity and temptation, where fortunes are made and foreign marriages come apart in spectacular fashion. Bill's law firm houses the Holden family in Paradise Mansions - a luxury apartment block full of 'second wives': beautiful young women like JinJin Li, ex-school teacher, crossword addict, dedicated roller skater and the Holdens' neighbour. After Becca witnesses a near-tragedy, she returns temporarily to London with Holly - and Bill and JinJin are thrown together. Bill wants to be a better man than the millionaire who keeps JinJin Li as a second wife. Better than any man who cheats. Becca is his best friend. But in the end, can he give JinJin anything different - can he give her the love she deserves? And can he love his wife, too?
more
fewer
Audience Level
0

1
Kids
General
Special
Audience level: 0.52 (from 0.16 for The Murder ... to 0.76 for The family ...)
Related Identities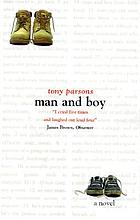 Covers
Alternative Names
Parsons, Anthony J.

Parsons, Toni 1953-

Pārsons, Tonijs 1953-

Parsons Tony

Parsons, Tony 1955-...

Parsons, Tony Victor, 1953-

Tony Parsons Brits journalist

Tony Parsons chroniqueur et critique, romancier

Tony Parsons escritor británico

Парсонс, Тони

Парсонс, Тони 1953-

Тони Парсонс

Тони Парсънс

פרסונס, טוני

פרסונס, טוני 1953-

פרסונס, טוני, סופר בריטי

بارسو نس، تو ني 1953-

파슨스, 토니

パースンズ, トニー

パーソンズ, トニー

Languages