Luttwak, Edward
Most widely held works about Edward Luttwak
Most widely held works by Edward Luttwak
The grand strategy of the Byzantine Empire
by
Edward Luttwak
( )
28 editions published between
2009
and 2012 in 3 languages and held by 2,265 WorldCat member libraries worldwide
In this book, the distinguished writer Edward Luttwak presents the grand strategy of the eastern Roman empire we know as Byzantine, which lasted more than twice as long as the more familiar western Roman empire, eight hundred years by the shortest definition. This extraordinary endurance is all the more remarkable because the Byzantine empire was favored neither by geography nor by military preponderance. This book is a broad, interpretive account of Byzantine strategy, intelligence, and diplomacy over the course of eight centuries that will appeal to scholars, classicists, military history buffs, and professional soldiers
The grand strategy of the Roman Empire from the first century A.D. to the third
by
Edward Luttwak
( Book )
65 editions published between
1970
and 2016 in
English
and
Spanish
and held by 1,684 WorldCat member libraries worldwide
"At the height of its power, the Roman Empire encompassed the entire Mediterranean basin, extending much beyond it from Britain to Mesopotamia, from the Rhine to the Black Sea. Rome prospered for centuries while successfully resisting attack, fending off everything from overnight robbery raids to full-scale invasion attempts by entire nations on the move. How were troops able to defend the Empire's vast territories from constant attacks? And how did they do so at such moderate cost that their treasury could pay for an immensity of highways, aqueducts, amphitheaters, city baths, and magnificent temples? In The Grand Strategy of the Roman Empire, seasoned defense analyst Edward N. Luttwak reveals how the Romans were able to combine military strength, diplomacy, and fortifications to effectively respond to changing threats. Rome's secret was not ceaseless fighting, but comprehensive strategies that unified force, diplomacy, and an immense infrastructure of roads, forts, walls, and barriers. Initially relying on client states to buffer attacks, Rome moved to a permanent frontier defense around 117 CE. Finally, as barbarians began to penetrate the empire, Rome filed large armies in a strategy of "defense-in-depth," allowing invaders to pierce Rome's borders. This updated edition has been extensively revised to incorporate recent scholarship and archeological findings. A new preface explores Roman imperial statecraft. This illuminating book remains essential to both ancient historians and students of modern strategy"
The Rise of China vs. the Logic of Strategy
by
Edward Luttwak
( )
20 editions published between
2012
and 2013 in 3 languages and held by 1,579 WorldCat member libraries worldwide
As the rest of the world worries about what a future might look like under Chinese supremacy, Edward Luttwak worries about China's own future prospects. Applying the logic of strategy for which he is well known, Luttwak argues that the most populous nation on Earth--and its second largest economy--may be headed for a fall. For any country whose rising strength cannot go unnoticed, the universal logic of strategy allows only military or economic growth. But China is pursuing both goals simultaneously. Its military buildup and assertive foreign policy have already stirred up resistance among its neighbors, just three of whom--India, Japan, and Vietnam--together outnumber China in population and wealth. Unless China's leaders check their own ambitions, a host of countries, which are already forming tacit military coalitions, will start to impose economic restrictions as well. Chinese leaders will find it difficult to choose between pursuing economic prosperity and increasing China's military strength. Such a change would be hard to explain to public opinion. Moreover, Chinese leaders would have to end their reliance on ancient strategic texts such as Sun Tzu's Art of War. While these guides might have helped in diplomatic and military conflicts within China itself, their tactics--such as deliberately provoking crises to force negotiations--turned China's neighbors into foes. To avoid arousing the world's enmity further, Luttwak advises, Chinese leaders would be wise to pursue a more sustainable course of economic growth combined with increasing military and diplomatic restraint
Strategy : the logic of war and peace
by
Edward Luttwak
( Book )
57 editions published between
1987
and 2013 in 4 languages and held by 1,546 WorldCat member libraries worldwide
Om strategiens logik, om krig og fred skildret med eksempler fra bl. a. Golfkrigen og krigen i Kosovo
Coup d'état, a practical handbook
by
Edward Luttwak
( Book )
69 editions published between
1968
and 2016 in
English
and
French
and held by 1,426 WorldCat member libraries worldwide
The coup is the most frequently attempted method of changing government, and the most successful. Coup d' État outlines the mechanism of the coup and analyzes the conditions--political, military, and social, that gives rise to it. In doing so, the book sheds much light on societies where power does indeed grow out of the barrel of a gun and the role of law is a concept little understood.--Publisher's description
A dictionary of modern war
by
Edward Luttwak
( Book )
40 editions published between
1971
and 1998 in
English
and held by 1,191 WorldCat member libraries worldwide
Aircraft Carriers; Laser; Radar; Frigates; Hen House; Hercules; Ladar; Lafayette; Matra; Nuclear Freeze; Pursuit; Prowler; RG-7; SAW; Skipjack; Atomenergi; Atomkrig; Time-on-Target; Walleye; Specifikationer; Våbenteknologi; Våbenudvikling; Kemiske Våben; Atomvåben; Missiler; Raketter; Torpedo; Siren; Sea Cat; SALT; Saladin; Riga; NATO; Code Names; Rockeye; Phantom; U-både; Otomat; Våbeneffekt; Mout; Miner; Landminer; Countermeasures; M60 Main Battle Tank; Kevlar; KEW; Hind; Ground-Controlled Intercept; Ground Zero; Electro-Optical Sensor
The Israeli Army
by
Edward Luttwak
( Book )
37 editions published between
1974
and 1983 in
English
and
Undetermined
and held by 989 WorldCat member libraries worldwide
Written between 1968 and 1973, begun in the aftermath of a great victory and completed at a time of renewed war, this book is an attempt to explain the phenomenon of the Israeli Army. Though loosely chronological, this book is neither a history of the Israeli Army nor a history of Israel's wars. Its central focus is on the men and ideas that have shaped Israeli defense since the beginning. - Introduction
more
fewer
Audience Level
0

1
Kids
General
Special
Audience level: 0.30 (from 0.00 for The Tanner ... to 0.57 for The U.S.-U ...)
Related Identities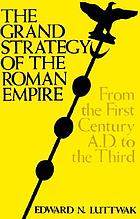 Covers
Alternative Names
Edward Luttwak American military strategist

Edward Luttwak economista e saggista rumeno

Edward Luttwak econoom uit Roemenië

La-wa-k`o

La-wa-kʿo

La-wa-k'o 1942-

Luttwak, E. N.

Luttwak E. N. 1942-

Luttwak, Edward

Luttwak , Edward N.

Luttwak Edward N. 1942-....

Luttwak, Edward N. (Edward Nicolae), 1942-

Luttwak, Edward N. (Edward Nicolai), 1942-

Luttwak, Edward Nicolae

Luttwak, Edward Nicolae 1942-

Luttwak, Edward Nicolai

Luttwak, Edward Nikolai 1942-

Люттвак, Эдвард

אדוארד לוטוואק

אדוארד לוטוואק אסטרטג צבאי אמריקאי

إدوارد ليتواك، 1942-

ਐਡਵਰਡ ਲੁੱਟਵਾਕ

루트왁, 에드워드

루트워크, 에드워드 N

エドワード・ルトワック

ルットワーク, E.

ルットワーク, エドワード・N

ルトワク, エドワード

ルトワック, エドワード

ルトワック, エドワード・N

ルトワック, エドワルド

Languages