Joseph, Daniel D.
Most widely held works about Daniel D Joseph
Most widely held works by Daniel D Joseph
Elementary stability and bifurcation theory
by
G Iooss
( Book )
32 editions published between
1980
and 1997 in
English
and
Undetermined
and held by 901 WorldCat member libraries worldwide
In its most general form bifurcation theory is a theory of equilibrium solutions of nonlinear equations. By equilibrium solutions we mean, for example, steady solutions, time-periodic solutions, and quasi-periodic solutions. The purpose of this book is to teach the theory of bifurcation of equilibrium solutions of evolution problems governed by nonlinear differential equations. We have written this book for the broaqest audience of potentially interested learners: engineers, biologists, chemists, physicists, mathematicians, econom ists, and others whose work involves understanding equilibrium solutions of nonlinear differential equations. To accomplish our aims, we have thought it necessary to make the analysis 1. general enough to apply to the huge variety of applications which arise in science and technology, and 2. simple enough so that it can be understood by persons whose mathe matical training does not extend beyond the classical methods of analysis which were popular in the 19th Century. Of course, it is not possible to achieve generality and simplicity in a perfect union but, in fact, the general theory is simpler than the detailed theory required for particular applications. The general theory abstracts from the detailed problems only the essential features and provides the student with the skeleton on which detailed structures of the applications must rest. It is generally believed that the mathematical theory of bifurcation requires some functional analysis and some of the methods of topology and dynamics
Fluid dynamics of viscoelastic liquids
by
Daniel D Joseph
( Book )
14 editions published between
1989
and 1990 in
English
and held by 407 WorldCat member libraries worldwide
This text develops a mathematical and physical theory which takes a proper account of the elasticity of liquids. This leads to systems of partial differential equations of composite type in which some variables are hyperbolic and others elliptic. It turns out that the vorticity is usually the key hyperbolic variable. The relevance of this type of mathematical structure for observed dynamics of viscoelastic motions is evaluated in detail. Much attention was paid to observations - most of which are not older than five years - following the attitude that experiments are the ultimate court of truth for physical theories. Readers will find their understanding of all problems involved highly enriched
Two phase flows and waves
by
Daniel D Joseph
( Book )
11 editions published in
1990
in
English
and
Undetermined
and held by 222 WorldCat member libraries worldwide
This Workshop, held from January 3-10, 1989 at IMA, focused on the properties of materials which consist of many small particles or grains. These include granular materials, in which the particles interact through direct contact, and suspensions or two phase materials, in which particles interact through the influence of the surrounding viscous fluids. Such materials are important in many industrial and geological applications, especially fluidized beds. This volume contains ad vanced scientific papers in this rapidly developing subject by authors from several different disciplines (e.g., engineering, physics, mathematics). Some papers attempt to derive continuum constitutive behavior from micromechanics. Others analyze theoretically or solve numerically the partial differential equations which result when an ad hoc constitutive law is assumed. Experimental phenomena exhibited by such materials are reported in other papers. Still other consider the application to fluidized beds
Fundamentals of two-fluid dynamics
by
Daniel D Joseph
( Book )
6 editions published in
1993
in
English
and held by 204 WorldCat member libraries worldwide
Two-fluid dynamics is a challenging subject rich in physics and prac tical applications. Many of the most interesting problems are tied to the loss of stability which is realized in preferential positioning and shaping of the interface, so that interfacial stability is a major player in this drama. Typically, solutions of equations governing the dynamics of two fluids are not uniquely determined by the boundary data and different configurations of flow are compatible with the same data. This is one reason why stability studies are important; we need to know which of the possible solutions are stable to predict what might be observed. When we started our studies in the early 1980's, it was not at all evident that stability theory could actu ally work in the hostile environment of pervasive nonuniqueness. We were pleasantly surprised, even astounded, by the extent to which it does work. There are many simple solutions, called basic flows, which are never stable, but we may always compute growth rates and determine the wavelength and frequency of the unstable mode which grows the fastest. This proce dure appears to work well even in deeply nonlinear regimes where linear theory is not strictly valid, just as Lord Rayleigh showed long ago in his calculation of the size of drops resulting from capillary-induced pinch-off of an inviscid jet
Potential flows of viscous and viscoelastic fluids
by
Daniel D Joseph
( Book )
10 editions published between
1993
and 2008 in
English
and held by 199 WorldCat member libraries worldwide
"The goal of this book is to show how potential flows enter into the general theory of motions of viscous and viscoelastic fluids. Traditionally, the theory of potential flow is presented as a subject called "potential flow of an inviscid fluid"; when the fluid is incompressible, these fluids are, curiously, said to be "perfect" or "ideal." This type of presentation is widespread; it can be found in every book and in all university courses on fluid mechanics, but it is deeply flawed. It is never necessary and typically not useful to put the viscosity of fluids in potential (irrotational) flow to zero. The dimensionless description of potential flows of fluids with a nonzero viscosity depends on the Reynolds number, and the theory of potential flow of an inviscid fluid can be said to rise as the Reynolds number tends to infinity. The theory given here can be described as the theory of potential flows at finite and even small Reynolds numbers."--Jacket
Particulate flows : processing and rheology
( Book )
5 editions published between
1997
and 1998 in
English
and held by 134 WorldCat member libraries worldwide
This volume presents the findings of a workshop held at the Institute for Mathematics and its Applications. It brings together ideas of mathematicians and researchers in the physical sciences in the areas of particulate flow and rheology. Flow of particles in a fluid occurs in food processing, catalytic processing, slurries, coating, paper manufacturing, particle injection molding and filter operation. In many of these processes, the rheology of such materials as they undergo transport and processing is important in design, operation, and efficiency. Consequently, using these materials represents a technological challenge. In spite of the phenomenal advances in computation and computers, simulation of the motion of more than a few particles in a fluid is impractical. Therefore, effective media models and two-fluid models are important in the description of particle-fluid flows. The volume offers chapters addressing issues of ensemble averaging, microstructure behavior, and the analysis of two-continuua models. The span of practical to theoretical approaches to particulate flow makes this volume appeal to researchers interested in deriving or applying particulate flow models. The IMA and the symposium organizers hope that this volume will contribute to increasing dialogue between mathematicians and physical scientists interested in particulate flow
The Breadth and depth of continuum mechanics : a collection of papers dedicated to J.L. Ericksen on his sixtieth birthday
by
C. M Dafermos
( Book )
7 editions published in
1986
in
English
and held by 99 WorldCat member libraries worldwide
This volume collects papers dedicated to Jerry Ericksen on his sixtieth birthday, December 20, 1984. They first appeared in Volumes 82-90 (1983-1985) of the Archive for Rational Mechanics and Analysis. At the request of the Editors the list of authors to be invited was drawn up by C.M. Dafermos, D.D. Joseph, and F.M. Leslie. The breadth and depth of the works here reprinted reflect the corresponding qualities in Jerry Ericksen's research, teaching, scholarship, and inspiration. His interests and expertness center upon the mechanics of materials and extend to everything that may contribute to it: pure analysis, algebra, geometry, through all aspects of theoretical mechanics to fundamental experiment, all of these illumi nated by an intimate and deep familiarity with the sources, even very old ones. He is independent of school and contemptuous of party spirit; his generosity in giving away his ideas is renowned, but not everyone is capable of accepting what is offered. His writings are totally free of broad claims and attributions beyond his own study. Some are decisive, some are prophetic, and all are forthright. His work has served as a beacon of insight and simple honesty in an age of ever more trivial and corrupt science. The authors of the memoirs in this volume are his students, colleagues, admirers, and (above all) his friends
more
fewer
Audience Level
0

1
Kids
General
Special
Audience level: 0.66 (from 0.46 for Potential ... to 0.99 for Joseph, Da ...)
Related Identities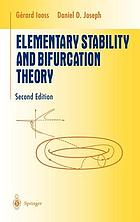 Alternative Names
Daniel D. Joseph Amerikaans ingenieur (1929-2011)

Daniel D. Joseph amerikansk ingeniør

Daniel D. Joseph amerikansk ingenjör

Daniel D. Joseph US-amerikanischer Ingenieurwissenschaftler auf dem Gebiet Hydrodynamik

Daniel Joseph

Džozef, D.

Joseph, D. D.

Joseph, D. D. 1929-2011

Joseph, D. D. (Daniel D.)

Joseph, D. D. (Daniel D.), 1929-2011

Joseph, Daniel

Joseph, Daniel D.

Joseph, Daniel Donald 1929-2011

Джозеф, Д

Джозеф, Д. (Дэниел)

دانیل دی. جوزف مهندس آمریکایی

Languages
Covers