Soviet Union
Most widely held works about Soviet Union
more
fewer
Most widely held works by Soviet Union
The Soviet system of government
by
John N Hazard
( Book )
5 editions published between
1957
and 1962 in
English
and held by 569 WorldCat member libraries worldwide
Appendices (p. 221-262): Constitution (fundamental law) of the Union of Soviet Socialistic Republics as amended to January 1, 1964.--Rules of the Communist Party of the Soviet Union adopted by the Twenty-second Party Congress October 31, 1961. Bibliography: p. 263-274
Soviet civil law : private rights and their background under the Soviet regime : comparative survey and translation of the Civil Code, Code of Domestic Relations, Judiciary Act, Code of Civil Procedure, laws on nationality, corporations, patents, copyright, collective farms, labor, and other related laws
by
Vladimir Gsovski
( Book )
in
English
and held by 369 WorldCat member libraries worldwide
more
fewer
Audience Level
0

1
Kids
General
Special
Audience level: 0.50 (from 0.35 for The Third ... to 0.80 for Militär u ...)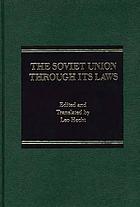 Covers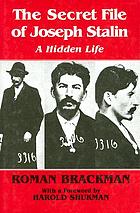 Alternative Names
Ber. ha-M.

Berit ha-Moʻatsot

ESSD

Fédération de Russie

FSSR

Ittiḥād al-Sūfiyītī

Ittiḥād-i Jamāhīr-i Ishtirākīyah-i Shūrāʾīyah

Ittiḥād-i Shūravī

KhSHM

Padomju Sociālistiko Republiku Savienība

PSRS

Republik-Republik Kesatuan Soviet Sosialis

Rossiĭskai︠a︡ Federat︠s︡ii︠a︡

Rossija

Rossijskaja Federacia

Rossijskaja Federacija

Rusiyah

Rusland

Russia

Russia (1923- U.S.S.R.)

Russia (U.S.S.R.)

Russian Federation

Russie

Russie (1923- U.R.S.S.)

Russie (Fédération)

Russische Föderation

Russland

Rusyah

S.S.S.R.

Sahaphāp Sōwīat

Savez Sovjetskih Socijalističkih Republika

Shūravī

SNTL

Sobhieṭ Ẏuniẏana

Soiouz Sovetskikh sotsialistitcheskikh respoublik

Soiouz sovietskikh sotsialistitcheskikh respoublik

Soi︠u︡z Radi︠a︡nsʹkykh Sot︠s︡ialistychnykh Respublik

Soiuz Sotsialisticheskikh Sovetskikh Respublik

So︠i︡uz Sovetskikh Sot︠s︡ialisticheskikh Respublik

Soi︠u︡z SSR

Sojuz Radjans'kich Sozialističnich Respublik

Sojuz Soveckikh Socialističeskikh Respublik

Sojuz Sovetskich Socialističeskich Respublik

Sojuz Sovetskih Socialističeskih Respublik

Soṿet-Rusland

Sovetakan Sotsʻialistakan Hanrapetutʻyunneri Miutʻyun

Sovetakan Sotsʻialistakan Ṛespublikaneri Miutʻyun

Sovetskiĭ Soi︠u︡z

Sovetskiy Soyuz

Sovetsky Soyuz

Soviet Union

Soviyat Yūniyan

Sovjetski Savez

Sowjetunion

Soyuz Sovetskikh Sotsialisticheskikh Respublik

Soyuz SSR

SRSR

SSCB

SSHM

SSR Kavširi

SSṚM

SSSR

SSSR (Sojuz Sovetskich Socialističeskich Respublik)

Su-lien

Šura Socialist Gümhurietleri Ittipaky

Šura Sosyalist Ǧümhuriyetleri Ittifaqï

Şyra Sosjalist Cumhyrijjẹtlẹri Ittifakĭ

Szovjetunió

Tarybų Socialistinių Respublikų Sąjunga

TSRS

U.D.S.S.R.

U.R.S.S.

U.S.S.R

UdSSR

UdSSR (Union der Sozialistischen Sowjetrepubliken)

UdSSSR

Uni soviet

Uni sovjet

Unió de Repúbliques Socialistes Soviètiques

Unión de Repúblicas Socialistas Soviéticas

Union der Sozialistischen Sowjet-Republiken

Union der SSR

Union des républiques socialistes soviétiques

Union of Socialist Soviet Republics

Union of Soviet Socialist Republics

Unión Soviética

Union soviétique

Unione Sovietica

URSS

URSS (Union des Républiques socialistes soviétiques)

USSR

USSR (Union of Soviet Socialist Republics)

Z.S.R.R.

Zȯvlȯlt Kholboot Uls

Zsrr

ZSSR

Związek Radziecki

Zwia̦zek Socjalistycznych Republik Radzieckich

Советский Союз

Союз Советских Социалистических Республик

СССР

СССР (Союз Советских Социалистических Республик)

ソビエト社会主義共和国連邦

ソビエト連邦

ソ連

Languages