Gairdner, William D. (William Douglas) 1940-
Most widely held works about William D Gairdner
Most widely held works by William D Gairdner
The book of absolutes : a critique of relativism and a defence of universals
by
William D Gairdner
( )
16 editions published between
2008
and 2014 in
English
and held by 1,602 WorldCat member libraries worldwide
"Current dogma holds that all cultures and moral values are conditional, nothing human is innate, and Einstein proved that the whole universe is relative. Challenging this position, William Gairdner argues that relativism is not only logically and morally self-defeating but that progress in scientific and intellectual disciplines has actually strengthened the case for absolutes, universals, and constants of nature and human nature." "Gairdner refutes the popular belief in cultural relativism by showing that there are hundreds of well-established cross-cultural human universals. He then discusses the many universals found in physics - as well as Einstein's personal regret at how his work was misinterpreted in the public's eagerness to promote relativism. Gairdner also gives a lively account of the many universals of human biology, including the controversial topic of universal gender differences or "brain sex." He looks at universal concepts of both natural and international law, and ends by discussing language theory. Gairdner shows how philosophers from Nietzsche to Derrida have misused linguistic concepts to justify their relativism, even though a sustained and successful effort by serious scientists and philosophers of language has revealed myriad universals of human language, ranging from language acquisition, to word-order, to Universal Grammar."--Jacket
The trouble with Canada
by
William D Gairdner
( Book )
17 editions published between
1990
and 2007 in
English
and held by 238 WorldCat member libraries worldwide
The trouble with Canada-- still! : a citizen speaks out
by
William D Gairdner
( )
16 editions published between
2010
and 2011 in
English
and held by 193 WorldCat member libraries worldwide
Now, in this completely revised update, Gairdner rejoins the battle, showing that Canada suffered a disturbing regime-change in the last quarter of the twentieth century and is now caught between two irreconcilable styles of government: a top-down collectivism and a bottom-up individualism. Corrupted by a dangerous love affair with taking instead of making, we have betrayed our founding principles by confusing liberty with equality. The result is a regime besotted with high taxation and big government, a welfare culture that rewards laziness, and a hug-a-thug mentality that betrays justice. Gairdner boldly shows the links between lax immigration policies and home-grown terrorism, skewers the corrosive attack on Western culture masquerading as multiculturalism, and exposes the radical reshaping of our national life--often by intentional contravention of the will of the people--by Canada's judges
The war against the family : a parent speaks out
by
William D Gairdner
( Book )
7 editions published between
1992
and 1993 in
English
and held by 182 WorldCat member libraries worldwide
Believing it is high time for someone to speak out in defense of the family, William Gairdner, the author of The Trouble with Canada, has turned his attention to what he calls the "civil war of values" that is weakening the soul of the family in Canada. Among his findings: Traditional marriage is being demoted in our children's textbooks as only one choice among many types of "family" relationships; Massive funding is given to radical lobby groups devoted to destroying the family, while those supporting it go begging; "Sex education," at one time the concern of families, has become the property of "sexologists" and peer groups; The mainline churches have abandoned souls for political causes and pagan theories; The law and the courts of the land are decimating the traditional privileges of the family in the name of individual "rights." In writing that is vigorous and compelling, Gairdner traces the war against the family to a political ideology springing from Plato, Rousseau, and a utopian liberalism that has become a caricature of itself, everywhere promoting rights but forgetting duties. Powered by this ideology, the modern State, eager for votes and hostile to freedom, effectively weakens the family unit, which it sees as a bastion of privacy, privilege, and authority. In The War Against the Family, Gairdner throws down the gauntlet, forcing into the open a much-needed debate about the future of the family in Western societies. The family of today and future generations are sure to benefit. - Jacket flap
Oh, oh, Canada! : a voice from the Conservative resistance
by
William D Gairdner
( )
6 editions published between
2008
and 2012 in
English
and held by 137 WorldCat member libraries worldwide
For more than two decades, William D. Gairdner has been a major voice from the conservative resistance, primarily through his bestselling books The Trouble with Canada, The War Against the Family, and The Trouble with Democracy. Now, in this new book, his passionate, probing, and provocative intellect is hard at work, ranging over hot button issues of the day in the spheres of culture, the family, politics, and science. His quick-hit, entertaining, and rousing chapters include "Late Night Thoughts on Equality," "Baby Seals and Babies," "Mourning Marriage," and "Six Types of Freedom." Here's what the famous conservative thinker William F. Buckley Jr. said about Gairdner's The Trouble with Canada: "His mobilizing passion wonderfully animates an analytical precision that should be the reason for a national-binational-celebration."
On higher ground : reclaiming a civil society
by
William D Gairdner
( Book )
5 editions published in
1996
in
English
and held by 90 WorldCat member libraries worldwide
Looks at many of the political, social, and moral issues facing Canada today, and argues for a society with moral clarity, social excellence, and the acceptance of personal responsibility as some of the steps to freeing Canada from the debilitating effects of the debt and the nanny state
more
fewer
Audience Level
0

1
General
Special
Audience level: 0.00 (from 0.00 for The book o ... to 0.00 for The book o ...)
Related Identities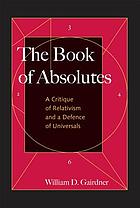 Covers
Alternative Names
Bill Gairdner Canadees historicus

Bill Gairdner Canadian decathlete

Bill Gairdner Canadian decathlete and hurdler

Bill Gairdner kanadischer Zehnkämpfer, Hürdenläufer, Geschäftsmann und Schriftsteller

Gairdner, Bill 1940-

Gairdner, William 1940-

Gairdner, William D.

Gairdner, William Douglas.

Gairdner, William Douglas 1940-

William D. (William Douglas) Gairdner

Languages