International Monetary Fund Western Hemisphere Department
Most widely held works by International Monetary Fund
The macroeconomy of Central America
by
Robert Rennhack
( Book )
4 editions published in
2004
in
English
and held by 154 WorldCat member libraries worldwide
"Opportunities for growth and investment in Central America could well improve in the coming years, as the region's ties with the world economy grow closer. This integration, however, also presents important challenges for economic policy to ensure that growth can be sustained and can benefit the poor." "To strengthen the regional dialogue on the policy challenges, the Central American Monetary Council and the IMF sponsored a conference in July 2002 in Antigua, Guatemala, with the participation of most of the ministers of finance, presidents of central banks and financial superintendents in the region."
Tax incentives and investment in the Eastern Caribbean
by
Sebastian Sosa
( Book )
8 editions published in
2006
in
English
and held by 15 WorldCat member libraries worldwide
Tax incentives have been used extensively in the countries of the Eastern Caribbean Currency Union (ECCU) to promote investment. The associated revenue losses are large, and benefits in terms of new investment have been limited, raising doubts about the cost effectiveness of the tax incentive schemes. This paper examines the effects of incentives using the marginal effective tax rate approach (METR), adapting this methodology to the case of a small open economy where the marginal investor is a nonresident. The results show that METRs are high in the region; that there is a large dispersion in the size of METRs across financing source; and that METRs on investment are larger than the overall distortion on capital, with a substantial subsidy to domestic saving. In the presence of tax holidays-the most common incentive scheme in the region-the distortion on capital basically vanishes
Effects of globalization on labor's share in national income
by
Anastasia Guscina
( Book )
5 editions published in
2006
in
English
and held by 15 WorldCat member libraries worldwide
The past two decades have seen a decline in labor's share of national income in several industrial countries. This paper analyzes the role of three factors in explaining movements in labor's share--factor-biased technological progress, openness to trade, and changes in employment protection--using a panel of 18 industrial countries over 1960-2000. Since most studies suggest that globalization and rapid technological progress (associated with accelerated information technology development) began in the mid-1980s, the sample is split in 1985 into preglobalization/pre-IT revolution and postglobalization/post-IT revolution eras. The results suggest that the decline in labor's share during the past few decades in the OECD member countries may have been largely an equilibrium, rather than a cyclical, phenomenon, as the distribution of national income between labor and capital adjusted to capital-augmenting technological progress and a more globalized world economy
Banking spreads in Latin America
by
Gaston Gelos
( Book )
8 editions published in
2006
in
English
and held by 13 WorldCat member libraries worldwide
Intermediation spreads in Latin America are high by international standards. This paper examines the determinants of bank interest margins in that region using bank and country-level data from 85 countries, including 14 Latin American economies. The results suggest that Latin America has higher interest rates, less efficient banks, and larger reserve requirements than other regions and that these factors have a significant impact on spreads. However, Latin American countries do not differ markedly from their peers in other aspects that are found important in determining the cost of financial intermediation, such as inflation and bank profit taxation
Public debt and productivity : the difficult quest for growth in Jamaica
by
Rodolphe Blavy
( Book )
6 editions published in
2006
in
English
and held by 13 WorldCat member libraries worldwide
The paper analyzes Jamaica's experience of low growth despite consistently high investment. Cross-country analysis provides evidence of a significant and negative relationship between total public debt and productivity growth. Looking at the specific channels through which high debt affects productivity growth and the allocation of resources in Jamaica, the study finds that high public debt has been associated with macroeconomic uncertainty and an output structure that relied excessively on a few maturing sectors with limited scope for productivity growth. Furthermore, public investment has been crowded out by debt service, further adversely affecting productivity growth
Emigration and wages in source countries : evidence from Mexico
by
Prachi Mishra
( Book )
5 editions published in
2006
in
English
and held by 12 WorldCat member libraries worldwide
This paper empirically examines the effect on wages in Mexico of Mexican emigration to the United States, using data from the Mexican and United States censuses from 1970-2000. The main result in the paper is that emigration has a strong and positive effect on Mexican wages. There is also evidence for increasing wage inequality in Mexico due to emigration. Simple welfare calculations based on a labor demand-supply framework suggest that the aggregate welfare loss to Mexico due to emigration is small. However, there is a significant distributional impact between labor and other factors
Is Brazil different? : risk, dollarization, and interest rates in emerging markets
by
Edmar Lisboa Bacha
( Book )
4 editions published in
2007
in
English
and held by 11 WorldCat member libraries worldwide
We investigate the role of financial dollarization in the determination of real interest rates in emerging economies. In a simple analytical model, we show that a strategy of "dedollarizing" the economy, if it fails to address fundamental macroeconomic risks, leads to higher domestic real interest rates. We confirm this prediction in an empirical model, but find that the effect is small after controlling for the risks of dilution and default. Brazil provides a natural case study given its low degree of financial dollarization and very high real interest rates. The estimated model is unable to explain the high interest rate levels in the aftermath of Brazil's 1994 inflation stabilization. However, since the adoption in 1999 of inflation targeting and floating exchange rates, Brazil's real interest rates are gradually converging to the model's predicted values. The estimation also shows that further drops in Brazil's real interest rates could be achieved more effectively through improvements in fundamentals that lead to investment-grade status rather than through financial dollarization
Assessing banking sector soundness in a long-term framework : the case of Venezuela
by
Rodolphe Blavy
( Book )
6 editions published in
2006
in
English
and held by 11 WorldCat member libraries worldwide
This paper combines financial soundness indicators (FSIs) and stress-testing methodologies to provide a broad assessment of the soundness of Venezuela's banking sector, based on a diagnosis of its structural and transient shortcomings. While the Venezuelan banking sector appears sound under current favorable economic conditions, it remains significantly vulnerable to cyclical downturns-which have been severe in the past. Banks are particularly exposed to interest rate and credit risks. This suggests that the strong FSIs may be partly the result of a conjunctural credit boom in the context of capital controls and very low real interest rates
Spillovers across NAFTA
by
Andrew Swiston
( Book )
5 editions published in
2008
in
English
and held by 10 WorldCat member libraries worldwide
This paper examines linkages across North America by estimating the size of spillovers from the major regions of the world-the United States, euro area, Japan, and the rest of the world-to Canada and Mexico, and decomposing the impact of these spillovers into trade, commodity price, and financial market channels. For Canada, a one percent shock to U.S. real GDP shifts Canadian real GDP by some 3/4 of a percentage point in the same direction- with financial spillovers more important than trade in recent decades. Thus, a large proportion of the reduction in Canadian output volatility since the 1980s can be accounted for by the "Great Moderation" in U.S. growth. Before 1996, domestic volatility in Mexico swamped the contribution of external factors to the business cycle. After 1996, the response of Mexican GDP is 11/2 times the size of the U.S. shock-"when the U.S. sneezes, Mexico catches a cold". These spillovers are transmitted through both trade and financial channels
Determinants of Venezuela's equilibrium real exchange rate
by
Juan Zalduendo
( Book )
6 editions published in
2006
in
English
and held by 10 WorldCat member libraries worldwide
The Venezuelan Bolivar is pegged to the U.S. dollar and supported by foreign exchange restrictions. To assess the appropriateness of the peg during the current period of high oil export earnings and the likely consequences of a liberalization, this paper attempts to disentangle the effects of oil prices from other factors underlying the equilibrium real exchange rate, and examines the role of foreign exchange controls by extending the application of a vector error correction (VEC) model to parallel market exchange rates. Several findings are worth noting. First, oil prices have indeed played a significant role in determining a time-varying equilibrium real exchange rate path. Second, oil prices are not the only important determinant of the real effective exchange rate: declining productivity is also a key factor. Third, appreciation pressures are rising. Finally, the speed of convergence of a VEC model using parallel rather than official rates is higher, suggesting that the government has been able to maintain sharp deviations between the official and equilibrium rates because of Venezuela's oil dependency and the concentration of oil income in government hands
more
fewer
Audience Level
0

1
Kids
General
Special
Audience level: 0.18 (from 0.13 for The macroe ... to 0.27 for Spillovers ...)
Related Identities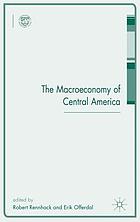 Alternative Names
International Monetary Fund
IMF. Western Hemisphere Department.

International Monetary Fund. Western Hemisphere Department.

International Monetary Fund. Western Hemisphere Dept.

W.H.D.

Western Hemisphere Department.

WHD.

Languages
Covers