Dawkins, Marian Stamp
Overview
| | |
| --- | --- |
| Works: | 105 works in 403 publications in 7 languages and 7,197 library holdings |
| Genres: | Conference papers and proceedings Observations |
| Roles: | Author, Editor, Thesis advisor, Other, wst, wat, Contributor, Author of introduction, Interviewee, Composer |
Most widely held works about Marian Stamp Dawkins
Most widely held works by Marian Stamp Dawkins
An introduction to animal behaviour
by
Aubrey Manning
( Book )
58 editions published between
1992
and 2014 in
English
and held by 1,173 WorldCat member libraries worldwide
"Wolves excitedly greet each other as members of the pack come together; a bumble bee uses its long tongue to reach the nectar at the base of a foxglove flower; a mongoose swiftly and deftly bites its prey to death; young cheetahs rest quietly together, very close to sleep. Now in full colour, this revised and updated edition of Manning and Dawkins' classic text provides a beautifully written introduction to the fundamentals of animal behaviour. Tinbergen's four questions of causation, evolution, development and function form the fundamental framework of the text, illustrated with fascinating examples of complex behavioural mechanisms. The authors provide accounts of all levels of behaviour from the nerve cell to that of the population. The strengths of An Introduction to Animal Behaviour as a textbook include its clear explanations and concise, readable text and the enthusiasm of the authors for their subject"
Through our eyes only? : the search for animal consciousness
by
Marian Stamp Dawkins
( Book )
51 editions published between
1993
and 2005 in 5 languages and held by 1,052 WorldCat member libraries worldwide
Answers such questions as: what goes on inside the minds of other animals? Do they have thoughts and feelings like our own?
Why animals matter : animal consciousness, animal welfare, and human well-being
by
Marian Stamp Dawkins
( Book )
9 editions published between
2012
and 2013 in
English
and
Turkish
and held by 808 WorldCat member libraries worldwide
In this book the author presents an illuminating and urgent argument for the need to rethink animal welfare. In the vein of Temple Grandin's work, the author explains that this welfare must be made to work in practice to have any effect, and cannot be tinged by anthropomorphism and claims of animal consciousness, which lack firm empirical evidence and are often freighted with controversy and high emotions. Instead, animal-welfare efforts must focus on science and on fully appreciating the critical role animals play in human welfare. With growing concern over such issues as climate change and food shortages, how we treat those animals on which we depend for survival needs to be put squarely on the public agenda. The author seeks to do this by offering a more complete understanding of how animals help us. In the end, it is human self-interest that will drive changes in our treatment of animals. Taking positions that might surprise and will certainly challenge animal lovers, she presents a persuasive argument for why animals truly matter. -- From publisher's website
The Tinbergen legacy
by
Marian Stamp Dawkins
( )
16 editions published between
1991
and 1992 in
English
and held by 694 WorldCat member libraries worldwide
RICHARD DAWKINS A conference with the title 'The Tinbergen Legacy' was held in Oxford on 20th March, 1990. Over 120 of Niko Tinbergen's friends, family, colleagues, former students and people who had never met him in person converged at Oxford for what turned out to be a memorable day. To reflect the rather special atmosphere of the conference, we decided to begin this book with Richard Dawkins' opening remarks exactly as he gave them on that day. Welcome to Oxford. For many of you it is welcome back to Oxford. Perhaps even, for some of you, it would be nice to think that it might feel like welcome home to Oxford. And it is a great pleasure to welcome so many friends from the Netherlands. Last week, when everything had been settled except final, last minute arrangements, we heard that Lies Tinbergen had died. Obviously we would not have chosen such a time to have this meeting
The future of animal farming : renewing the ancient contract
by
Marian Stamp Dawkins
( Book )
15 editions published between
2008
and 2011 in
English
and held by 656 WorldCat member libraries worldwide
Most people would like to see farm animals leading happy, contented lives but farmers have to make a living in a changing and competitive world. Is it possible to improve the way we keep animals and not put farmers out of business? Does it have to be a choice between ethics and economics? Between animals and humans? This book puts forward the case that we can, if we want to, have it all viable farms, healthy safe food, and an improved environment, as well as better lives for our farm animals. -- PUBLISHER DESCRIPTION
Unravelling animal behaviour
by
Marian Stamp Dawkins
( Book )
25 editions published between
1986
and 1998 in 3 languages and held by 646 WorldCat member libraries worldwide
Animal behavour is all around us. There are animals in our houses, on farms and in the natural world outside. And television shows us the lives of animals we would otherwise never see. For these reasons the study of animal behaviour - sometimes called ethology or sociobiology - is a popular and flourishing subject. It has an immediate fascination for a wide range of people, as well as practical applications in agriculture and animal welfare. Marian Stamp Dawkins has written an introductory guide to animal behaviour which is not a textbook nor a review, but more a companion work to some of the more puzzling and interesting aspects of the subject. Topics covered range from the sociobiological - kin selection, genes and behaviour, and sexual selection - to the classical ethological views of instinct, motivation and communication. Throughout, the book's aim is to clear up confusion and misunderstanding, but at the same time to leave the reader with a sense of the genuine mysteries that exist about this particular branch of zoology. Although intended primarily for students taking a course in animal behaviour, this lively and informative account will appeal to anyone with an interest in the behaviour animals, whether or not they have studied the subject before. -- from back cover
Observing animal behaviour : design and analysis of quantitative data
by
Marian Stamp Dawkins
( Book )
27 editions published between
2007
and 2015 in
English
and
Japanese
and held by 624 WorldCat member libraries worldwide
This book introduces the power of observation prior to, and sometimes instead of, experimental manipulation in the study of animal behaviour. It starts with simple methods suitable for student projects, before going on to demonstrate the possibilities that now exist for far more sophisticated analyses of observational data. At a time when animal welfare considerations are attracting political as well as scientific debate, the potential for non-intrusive studies on animals is being increasingly recognized. Observation emerges as a valuable alternative approach, often yielding highly informative results in situations (such as in zoos, on farms, or for wild animals) where more invasive experimental techniques would be undesirable, unethical, or just plain impossible. However, to justify its place alongside experimentation as a rigorous scientific method, observation needs to be just as disciplined and systematic, and have just as much attention paid to project design in the way that observations are made and recorded. The book travels through all these stages, from the initial observations, to the formulation of hypotheses, and their subsequent testing with further systematic observations
Animal suffering : the science of animal welfare
by
Marian Stamp Dawkins
( Book )
18 editions published between
1980
and 1983 in 3 languages and held by 494 WorldCat member libraries worldwide
I wrote this book because I believe that the welfare of animals is a very important subject but one about which there is a of confusion and muddled thinking. I wanted to great deal write a book which straightened out some of the confusion by looking in detail at one particular problem: how to recognize animal suffering. The book is written for anyone interested in animals and the controversies over how human beings should treat them. I have tried to convince people who might otherwise feel that science had only a rather sinister connection with animal welfare that the scientific study of animal suffering has, in fact, a major and positive contribution to make. It can give us an insight into what animals experience and this, in tum, may help us to alleviate their suffering. At the same time, I have tried to write a book that will be of at least some use to scientists. The chapters which follow pro vide an outline of the biological approach to animal welfare. I have also attempted to show sceptics that it is possible to study animal suffering without sacrificing standards of scien tific procedure. Perhaps some may even come to share my belief that the study of the subjective experiences of animals is one of the most fascinating areas in the whole of biology, as well as being of great practical and ethical importance
Ethics in research on animal behaviour : readings from Animal Behaviour
by
Marian Stamp Dawkins
( Book )
21 editions published between
1900
and 1992 in
English
and
Italian
and held by 400 WorldCat member libraries worldwide
Guidelines for the use of animals in research; Animals in behavioural research; Assessment of pain in animals; On the number of subjects used in animal behaviour experiments; The numbers of subjects in animal behaviour experiments: is Still still right?; Some ethical issues raised by studies of predation and aggression; Ethical implications of studies on infanticide and maternal aggression in rodents; Field experiments in animal behaviour: methods and ethics
more
fewer
Audience Level
0

1
Kids
General
Special
Audience level: 0.44 (from 0.25 for The Tinber ... to 0.99 for Special Da ...)
Related Identities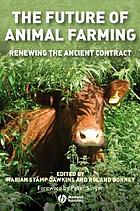 Covers
Alternative Names
Dawkins, M.

Dawkins, M. 1945-

Dawkins, M. S.

Dawkins, M. S. 1945-

Dawkins, M. S. (Marian Stamp)

Dawkins, M. S. (Marian Stamp), 1945-

Dawkins, Marian 1945-

Dawkins, Marian Ellina 1945-

Dawkins, Marian S.

Dawkins, Marian S. 1945-

Marian Dawkins

Marian Dawkins Brits biologe

Marian Stamp Dawkins ahli biologi asal Britania Raya

Stamp Dawkins Marian

Stamp Dawkins, Marian 1945-

Մերիան Ստեմպ Դոկինզ

ماریان استامپ داوکینز

ドーキンズ, マリアン・S

ドーキンズ, マリアン・スタンプ

瑪麗安·道金斯

Languages