Heskett, James L.
Most widely held works by James L Heskett
Corporate culture and performance
by
John P Kotter
( Book )
14 editions published between
1992
and 2011 in
English
and held by 1,269 WorldCat member libraries worldwide
"Going far beyond previous empirical work, John Kotter and James Heskett provide the first comprehensive critical analysis of how the "culture" of a corporation powerfully influences its economic performance, for better or for worse. Through painstaking research at such firms as Hewlett-Packard, Xerox, ICI, Nissan, and First Chicago, as well as a quantitative study of the relationship between culture and performance in more than 200 companies, the authors describe how shared values and unwritten rules can profoundly enhance economic success or, conversely, lead to failure to adapt to changing markets and environments." "With penetrating insight, Kotter and Heskett trace the roots of both healthy and unhealthy cultures, demonstrating how easily the latter emerge, especially in firms which have experienced much past success. Challenging the widely held belief that "strong" corporate cultures create excellent business performance, Kotter and Heskett show that while many shared values and institutionalized practices can promote good performances in some instances, those cultures can also be characterized by arrogance, inward focus, and bureaucracy--features that undermine an organization's ability to adapt to change. They also show that even "contextually or strategically appropriate" cultures--ones that fit a firm's strategy and business context--will not promote excellent performance over long periods of time unless they facilitate the adoption of strategies and practices that continuously respond to changing markets and new competitive environments."
Managing in the service economy
by
James L Heskett
( Book )
42 editions published between
1986
and 1993 in 5 languages and held by 1,219 WorldCat member libraries worldwide
Dieses Buch handelt von den Dingen, die der erfolgreiche Manager im Dienstleistungs gewerbe weiB und tut. Es handelt von einem Konzept, das ich als "Strategische Dienst leistungsvision" bezeichnet habe - einem logisch aufgebauten Plan fUr den Aufbau neuer Unternehmen und die praktische Umsetzung von unternehmerischen Ideen. Und nicht zuletzt geht es auch urn das sich stiindig wandelnde Umfeld, in dem die Ftihrungskraft im Betrieb agiert. Parallel zum Aufwartstrend, den der Dienstleistungssektor zu verzeichnen hat, steigt auch die Zahl der Ftihrungskriifte in diesem Bereich in allen Industrieliindern der Welt und ist inzwischen sogar groBer als in der gtiterverarbeitenden Industrie. Daher beschaf tigt sich dieses Buch in einem gewissen Sinne auch mit den Dingen, die jeder Manager von den erfolgreichsten Praktikern im wachstumsintensivsten Wirtschaftszweig der Welt - der Dienstleistungsindustrie - lernen kann. 1 In einer bahnbrechenden wissenschaftlichen Arbeit beschrieb Colin Clark den Ubergang einer Volkswirtschaft von der vorindustriellen tiber die industrielle zur postindustrieHen Phase. Er unterteilte die wirtschaftlichen Aktivitaten in drei Sektoren: den Primiirsektor (Landwirtschaft), den Sekundiirsektor (Industrie) und den Tertiiirsektor (Dienstleistun gen). Inzwischen ist es so, daB der Tertiiirsektor alle Wirtschaftsaktivitaten abdeckt, die nicht von den anderen beiden Teilbereichen vereinnahmt werden. Und die Erben von Clarks Gedankengut haben es mit einer ganzen Ftille von hOchst unterschiedlichen Spar ten zu tun, die sich vom Bereich der gtiterverarbeitenden Industrie zum Teil nur graduell abheben
Service breakthroughs : changing the rules of the game
by
James L Heskett
( Book )
17 editions published between
1990
and 2007 in
English
and held by 791 WorldCat member libraries worldwide
What do Citicorp, UPS, and Marriott have in common? They are "breakthrough" service providers, firms that changed the rules of the game in their respective industries by consistently exceeding customer needs and expectations, thus forcing their competitors to either adapt or fail. With detailed case studies of Nordstrom, American Airlines, McDonald's and dozens of other companies, service management experts Heskett, Sasser and Hart show exactly how breakthrough managers - with an intuitive understanding of the "self-reinforcing management cycle" have development a strategic service vision, built loyalty, and positioned their service more successfully than their competitors
The service profit chain : how leading companies link profit and growth to loyalty, satisfaction, and value
by
James L Heskett
( Book )
16 editions published between
1997
and 2014 in
English
and
Turkish
and held by 749 WorldCat member libraries worldwide
Why are a select few service firms better at what they do -- year in and year out -- than their competitors' For most senior managers, the profusion of anecdotal "service excellence" books fails to address this key question. In this pathbreaking book, world-renowned Harvard Business School service firm experts James L. Heskett, W. Earl Sasser, Jr. and Leonard A. Schlesinger reveal that leading companies stay on top by managing the service profit chain. Based on five years of painstaking research, the authors show how managers at American Express, Southwest Airlines, Banc One, Waste Management, USAA, MBNA, Intuit, British Airways, Taco Bell, Fairfield Inns, Ritz-Carlton Hotel, and the Merry Maids subsidiary of ServiceMaster employ a quantifiable set of relationships that directly links profit and growth to not only customer loyalty and satisfaction, but to employee loyalty, satisfaction, and productivity. The strongest relationships the authors discovered are those between (1) profit and customer loyalty; (2) employee loyalty and customer loyalty; and (3) employee satisfaction and customer satisfaction. Moreover, these relationships are mutually reinforcing; that is, satisfied customers contribute to employee satisfaction and vice versa. Here, finally, is the foundation for a powerful strategic service vision, a model on which any manager can build more focused operations and marketing capabilities. For example, the authors demonstrate how, in Banc One's operating divisions, a direct relationship between customer loyalty measured by the "depth" of a relationship, the number of banking services a customer utilizes, and profitability led the bank to encourage existing customers to further extend the bank services they use. Taco Bell has found that their stores in the top quadrant of customer satisfaction ratings outperform their other stores on all measures. At American Express Travel Services, offices that ticket quickly and accurately are more profitable than those which don't. With hundreds of examples like these, the authors show how to manage the customer-employee "satisfaction mirror" and the customer value equation to achieve a "customer's eye view" of goods and services. They describe how companies in any service industry can (1) measure service profit chain relationships across operating units; (2) communicate the resulting self-appraisal; (3) develop a "balanced scorecard" of performance; (4) develop a recognitions and rewards system tied to established measures; (5) communicate results company-wide; (6) develop an internal "best practice" information exchange; and (7) improve overall service profit chain performance. What difference can service profit chain management make' A lot. Between 1986 and 1995, the common stock prices of the companies studied by the authors increased 147%, nearly twice as fast as the price of the stocks of their closest competitors. The proven success and high-yielding results from these high-achieving companies will make The Service Profit Chain required reading for senior, division, and business unit managers in all service companies, as well as for students of service management
The value profit chain : treat employees like customers and customers like employees
by
James L Heskett
( Book )
9 editions published between
2003
and 2014 in
English
and held by 607 WorldCat member libraries worldwide
Publisher Description (unedited publisher data) James Heskett, Earl Sasser, and Leonard Schlesinger reveal powerful new evidence that paying close attention to the employee-customer relationship will enable any organization to be a low-cost provider and achieve superior results -- proving that you can have it all, a goal thought inadvisable just a few short years ago. At the heart of this bold assertion is the authors' indisputable conclusion supported by thirty-one years of groundbreaking research: today's employee satisfaction, loyalty, and commitment strongly influences tomorrow's customer satisfaction, loyalty, and commitment and ultimately the organization's profit and growth -- a quantifiable set of associations the authors call the value profit chain. In what may be the most far-reaching study ever undertaken of the strategic importance of the employee-customer relationship, Heskett, Sasser, and Schlesinger offer profound new insights into the life-long value of both employees and customers and the increasingly important concept of employee-relationship management. Readers will discover how organizations as diverse as aluminum maker Alcoa, travel agency Rosenbluth International, and the Willow Creek Community Church treat employees like customers (in the case of Willow Creek, volunteers as well). Conversely, the authors show how advertising agency Merkley Newman Harty and financial services provider ING Direct treat customers like employees, pursuing the ones they want most. At the Vanguard Group, Cisco Systems, and Southwest Airlines, both practices are common. The authors explain how these organizations and many others -- whether large or small, public or private, or not-for-profit -- achieve profitability and growth or the equivalent by leveraging results and process quality to deliver differentiated products and services at the lowest cost. Timely, essential, and important reading, The Value Profit Chain should be readily accessible on the desk of every forward-thinking manager
The ownership quotient : putting the service profit chain to work for unbeatable competitive advantage
by
James L Heskett
( Book )
7 editions published in
2008
in
English
and held by 220 WorldCat member libraries worldwide
An organization that learns how to cultivate an ownership attitude creates a self-reinforcing relationship between customers and front-line employees. The lifetime value of a customer-owner can be equivalent to that of more than a hundred typical customers. And that makes the lifetime value of an employee who can promote customer ownership priceless
more
fewer
Audience Level
0

1
Kids
General
Special
Audience level: 0.42 (from 0.28 for What great ... to 0.88 for Culture et ...)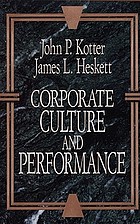 Alternative Names
Heskett, J. L.

Heskett, J. L. 1933-

Heskett, J. L. (James L.)

Heskett, J. L. (James L.), 1933-

Heskett, James 1933-

Heskett, James L 1933-

Heskett, Jim 1933-

Heskett, Jimmie L.

Heskett, Jimmie L. 1933-

Heskett, Jimmie Lee 1933-

Lee Heskett, Jimmie 1933-

헤스켓, 제임스 1933-

헤스켓, 제임스 L. 1933-

ヘスケット, ジェイムズ・L

ヘスケット, ジェームス・L

Languages
Covers