Crawley, Michael J.
Most widely held works by Michael J Crawley
The R book
by
Michael J Crawley
( Book )
61 editions published between
2007
and 2015 in
English
and held by 1,030 WorldCat member libraries worldwide
The R language is recognised as one of the most powerful and flexible statistical software packages, and it enables the user to apply many statistical techniques that would be impossible without such software to help implement such large data sets
Plant ecology
by
Michael J Crawley
( Book )
52 editions published between
1986
and 2009 in
English
and
Undetermined
and held by 990 WorldCat member libraries worldwide
Photosynthesis; Plant water relations; Nutrient acquisition; Life history and environment; Plant secondary metabolism; Sex; Seed dormancy; Mechanisms of plant competition; Ecology of pollination and seed dispersal; Plant chemistry and herbivory, or why the world is green; The structure of plant populations; Plant population dynamics; Plant-herbivore dynamics; The structure of plant communities; Dynamics of plant communities; Plants in trophic webs; Plants and pollution; Climate change and vegetation; Biodiversity
Statistics : an introduction using R
by
Michael J Crawley
( Book )
61 editions published between
2005
and 2016 in 4 languages and held by 704 WorldCat member libraries worldwide
"Statistics: An Introduction using R is a clear and concise introductory textbook to statistical analysis using this powerful and free software, and follows on from the success of the author's previous best-selling title Computational Statistics. Statistics: An Introduction using R is the first text to offer such a concise introduction to a broad array of statistical methods, at a level that is elementary enough to appeal to a broad range of disciplines. It is primarily aimed at undergraduate students in medicine, engineering, economics and biology - but will also appeal to postgraduates who have not previously covered this area, or wish to switch to using R." --Book jacket
Herbivory, the dynamics of animal-plant interactions
by
Michael J Crawley
( Book )
16 editions published between
1983
and 1984 in
English
and held by 520 WorldCat member libraries worldwide
Population regulation of herbivores; Plant and animal demography; The types of herbivorous animals; Herbivore impact in natural ecosystems; indirect effects of herbivores in ecosystems; Plant populations; Plant demography; Herbivores and the death rate of established plants; Herbivores and plant growth rate; Herbivores and plant fecundity; Seed predators and the dynamics of the seed bank; Herbivores and seedling establishment; Plant compensation; Animal populations; Functional responses; Numerical responses; Immigration, emigration and food; Monophagy and polyphagy; Selection and preference; Food quality; Plant defences against herbivores; Plant-herbivore dynamics; Plant populations; Herbivore populations; Population models; Community dynamics; Herbivores and plant-species richness; Herbivores and plant community structure; Herbivores and plant succession; Resource concentration and associational resistance; Herbivore guilds; Interspecific dynamics of herbivores; Coexistence and competitive exclusion amongst herbivores; Predators, parasites and diseases in community dynamics
Natural enemies : the population biology of predators, parasites, and diseases
by
Michael J Crawley
( Book )
17 editions published between
1991
and 1992 in
English
and held by 481 WorldCat member libraries worldwide
This book is about disease and death. It is an ecologist's view of Darwin's vivid evocation of Nature, red in tooth and claw. An international team of authors examines broad patterns in the population biology of natural enemies, and addresses general questions about the role of natural enemies in the population dynamics and evolution of their prey. For instance, how do large natural enemies like wolves differ from small natural enemies like bacterial diseases in their effects on prey abundance? Is it better to chase after prey, or sit and wait for it to come to you? How should prey behave in o
GLIM for ecologists
by
Michael J Crawley
( Book )
20 editions published between
1993
and 1998 in
English
and held by 231 WorldCat member libraries worldwide
The reader is encouraged to work through examples while sitting at a computer, and all of the necessary data, along with numerous exercises and fully worked answers, are provided on a disk supplied at the back of the book
Alien plants
by
Clive A Stace
( Book )
4 editions published in
2015
in
English
and held by 36 WorldCat member libraries worldwide
"The word 'aliens' is used in many contexts, conjuring up a range of sentiments including fear, dislike and also fascination. It is used to describe strange beings from Mars, human migrants, and non-native plants and animals - the term is employed by biologists to indicate organisms that have been introduced by people to new territories. Alien plants are the topic of interest of many professional research teams and amateur enthusiasts around the world. As a group these plants are common, conspicuous, pestiferous, beautiful, edible, and otherwise useful or harmful. In the British Isles there are very roughly as many species of naturalised or recurrent alien flowering plants as natives and, besides that, there are numerous other less common ones. Many species have been an integral part of our wild flora for such a long time that we can no longer be sure whether they are in fact native or alien. Even some recently discovered species are similarly problematic. Aliens are proving to have such wide interest simply because they cannot be ignored, and because they add diversity to our otherwise rather limited flora. Many of them have profound effects on the environment by competing with native vegetation or by populating empty ground. Others have altered the course of evolution by their genetic interactions with natives. Alien plants in the British Isles, whether they be food-plants or pests, are a major and largely measurable factor in our economy. The two most important features that make alien plants so interesting are that they evolved somewhere else, and that they left behind many (if not all) of their co-evolved species when people moved them to the British Isles. Their genotypes were forged during interactions with a different set of plants, fungi, micro-organisms and animals from those with which they now cohabit, many of which have been left behind in their countries of origin. In contrast, the genotypes of native plant species evolved during an evolutionary history that was spent interacting with the roughly the same set of plants and animals with which they interact today. These two features - uncoupled evolutionary history, and missing herbivores, pollinators and mutualists - make the study of alien plants and their ecological relationships with native vegetation uniquely attractive."--Publisher description
more
fewer
Audience Level
0

1
Kids
General
Special
Audience level: 0.60 (from 0.47 for Statistics ... to 0.98 for Herbivory ...)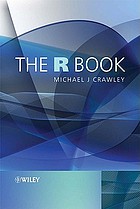 Alternative Names
Crawley, M. J.

Crawley, M. J. 1949-

Crawley, M. J. (Michael J.)

Crawley, M. J. (Michael John), 1949-

Crawley, Michael 1949-

Crawley, Michael J.

Crawley, Michael John 1949-

Crawley, Mick 1949-

Michael Crawley Professor Mick Crawley, Emeritus Professor of Plant Ecology at Imperial College London

크롤리, 마이클

크롤리, 마이클 J

Languages
Covers