Palencar, John Jude
Most widely held works about John Jude Palencar
Most widely held works by John Jude Palencar
Eldest
by
Christopher Paolini
( Book )
2 editions published between
2005
and 2011 in
Portuguese
and
English
and held by 3,661 WorldCat member libraries worldwide
The sequel to Eragon
Eragon
by
Christopher Paolini
( Book )
3 editions published between
2003
and 2011 in 3 languages and held by 3,456 WorldCat member libraries worldwide
In Alagaesia, a fifteen-year-old boy of unknown lineage called Eragon finds a mysterious stone that weaves his life into an intricate tapestry of destiny, magic and power, peopled with dragons, elves and monsters
The redemption of Althalus
by
David Eddings
( Book )
1 edition published in
2001
in
English
and held by 994 WorldCat member libraries worldwide
"On his way to steal The Book from the House at the End of the World, Althalus is confronted by ... Dweia, sister to The Gods and a greater thief even than Althalus." When he leaves the house, thousands of years have gone by.--Jacket
Child of the prophecy
by
Juliet Marillier
( Book )
1 edition published in
2002
in
English
and held by 980 WorldCat member libraries worldwide
This is the triumphant conclusion to the Sevenwaters Trilogy that culminates in an epic battle between the forces of good and evil and decides the fate of a mystical war that has been waging in the Celtic Isles for hundreds of years. Magic is fading ... and the ways of Man are driving the Old Ones to the West, beyond the ken of humankind. The ancient groves are being destroyed, and if nothing is done, Ireland will lose its essential mystic core. The prophecies of long ago have foretold a way to prevent this horror, and it is the Sevenwaters clan that the spirits of Eire look to for salvation. They are a family bound into the lifeblood of the land, and their promise to preserve the magic has been the cause of great joy to them ... as well as great sorrow. It is up to Fianne, daughter of Niamh, the lost sister of Sevenwaters, to solve the riddles of power. A shy child of a reclusive sorcerer, she finds that her way is hard: She is the granddaughter of the wicked sorceress Oonagh, who has emerged from the shadows and seeks to destroy all that Sevenwaters has striven for. Oonagh will use Fianne most cruelly to accomplish her ends, and stops at nothing to see her will done. Will Fianne be strong enough to battle this evil and save those she has come to love?
Son of the shadows
by
Juliet Marillier
( Book )
2 editions published between
2001
and 2002 in
English
and held by 952 WorldCat member libraries worldwide
"Son of the Shadows is the sequel to Juliet Marillier's first novel, Daughter of the Forest. It continues the saga of beautiful Sorcha, the courageous young woman who risked all to save her family from a wicked curse and whose love shattered generations of hate and bridged two cultures." "It is from her sacrifice that her brothers were brought home to Sevenwaters, and since then her life has known much joy. But not all the brothers were able to escape the spell that transformed them into swans, and even those who did were all more - and less - than they were before the change." "It is left to Sorcha's daughter, Liadan, to take up the task that the Sevenwaters clan is destined to fulfill. Beloved child, dutiful daughter, she embarks on a journey that opens her eyes to the wonders of the world around her...and shows her just how hard-won was the peace that she has known all her life." "Liadan will need all her courage to help save her family, for there are forces far darker than anyone could have guessed and ancient powers conspiring to destroy this family's peace and their world. And she will need all her strength to stand up to those she loves best, for in the finding of her own true love, Liadan's course may doom them all...or be their salvation."--book jacket
Daughter of the forest
by
Juliet Marillier
( Book )
2 editions published between
2000
and 2002 in
English
and held by 402 WorldCat member libraries worldwide
"Lord Colum of Sevenwaters is blessed with seven children but it is Sorcha, the youngest child and only daughter, who alone is destined to defend her family and protect their land from the invading Britons. For Sorcha is the only one who escapes the cruel influence of Lady Oonagh, her father's new wife. Exiled from Sevenwaters and cast out into the forest and the terrifying world beyond, Sorcha falls into the hands of the feared enemy. Now she is torn between a life she has always known and a love that only comes once. Daughter of the Forest is a mixture of history and heritage, myth and magic, legend and love."--Provided by publisher
The bone doll's twin
by
Lynn Flewelling
( Book )
1 edition published in
2001
in
English
and held by 335 WorldCat member libraries worldwide
The first title in a new fantasy series introduces the kingdom of Skala, where an usurper king claimed his young half-sister's throne. To be born female into the royal line had become a death sentence. But as the king's nephew, his sister's only child, grows into manhood, it is unknown to both that the boy is actually the princess's daughter, given male form by a dark magic to protect her until she can claim her rightful destiny
Distant stars
by
Samuel R Delany
( Book )
1 edition published in
1981
in
English
and held by 207 WorldCat member libraries worldwide
Blood books
by
Tanya Huff
( Book )
1 edition published in
2006
in
English
and held by 170 WorldCat member libraries worldwide
Vicki Nelson is an ex-homicide cop turned private detective. Mike Celluci, Vicki's former parter, is still on the force. Henry Fitzroy is an author of bodice rippers-and a vampire. Together, the trio find themselves caught up in mysteries with a supernatural slant-from demons to werewolves and every otherworldly creature in between. --publisher
Blood books
by
Tanya Huff
( Book )
1 edition published in
2006
in
English
and held by 149 WorldCat member libraries worldwide
This volume contains the third and fourth volume in the Blood series. In Blood Lines, a 450-year-old vampire Henry Fitzroy calls upon his sometime-lover and comrade, ex-cop Vicki Nelson, whose former partner is in the middle of a murder investigation involving a museum mummy. In Blood Pact, Vicki Nelson realizes that the death of her mother was no accident, and she discovers that strange things are happening at the hospital where her mother worked
more
fewer
Audience Level
0

1
Kids
General
Special
Audience level: 0.17 (from 0.11 for Eldest / ... to 0.40 for Origins : ...)
Related Identities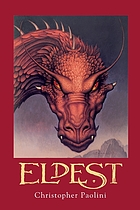 Covers
Alternative Names
John Jude Palencar American artist

John Jude Palencar Amerikaans kunstschilder

John Jude Palencar artista estadounidense

John Jude Palencar artiste américain

Palencar, John J.

Palencar, John Jude 1957-

ג'ון ג'וד פלנקר אמן אמריקאי

Languages