Katzir-Katchalsky, Aharon
Most widely held works about Aharon Katzir-Katchalsky
Most widely held works by Aharon Katzir-Katchalsky
Biophysics and other topics : selected papers
by
Aharon Katzir-Katchalsky
( Book )
14 editions published between
1976
and 2013 in
English
and held by 265 WorldCat member libraries worldwide
Biophysics and Other Topics: Selected Papers by Aharon Katzir-Katchalsky covers papers on polyelectrolytes, mechanochemistry, irreversible thermodynamics, membrane processes, network thermodynamics, biophysics, and science and humanities. The book discusses on polyelectrolytes, the electrostatic potential, thermodynamic properties, interaction with small molecules and ions, and cooperative transitions. The text also describes mechanochemistry; dynamics of macromolecular interactions; hysteresis; and memory. Irreversible thermodynamics, theory of membrane processes, and network thermodynamics a
Aharon Katzir memorial volume
( Book )
6 editions published in
1975
in
English
and
Undetermined
and held by 117 WorldCat member libraries worldwide
Principles of receptor physiology
by
Werner R Loewenstein
( )
1 edition published in
1971
in
English
and held by 48 WorldCat member libraries worldwide
Why should there be a handbook of sensory physiology, and if so, why now' The editors have asked this question, marshalled all of the arguments that seemed to speak against their project, and then discovered that most of these arguments really spoke in favor of it: there seemed to be no doubt that the attempt should be made and that it should be made now. No complete overview of sensory physiology has been attempted since Bethe's "Handbuch der normalen und pathologischen Physiologie", nearly forty years ago. Since then, the field has evolved with unforeseen rapidity. Although electric probing of single peripheral nerve fibers was begun by ADRIAN and ZOTTERMAN as early as 1926, in the somatosensory system, and extended to single optic nerve fibers by HARTLINE in 1932, the real upsurge of such single-unit studies has only come during the last two decades. Single-cell electrophysiology has now been applied to all sensory modalities and on almost every conceivable phylogenetic level. It has begun to clarify peripheral receptor action and is adding to our. understanding of the central processing of sensory information. In parallel with these developments, there have been fundamental studies of the physics and chemistry of the receptors themselves: these studies are leading to insights into the mechanisms of energy transduction and nerve impulse initiation
Be-khur ha-mahapekhah ha-madaʻit
by
Aharon Katzir-Katchalsky
( Book )
5 editions published between
1971
and 1996 in
Hebrew
and held by 33 WorldCat member libraries worldwide
Scientists in search of their conscience
by
Raymond Aron
( )
1 edition published in
1973
in
English
and held by 8 WorldCat member libraries worldwide
"Scientists in Search of Their Conscience" is the edited proceedings of the European Symposium on the effects of science on society held in Brussels in 1971. Organised by The European Committee of The Weizmann Institute, Israel, the Conference gave scientists from varied disciplines and many countries the platform from which to explore in depth the dilemma facing them. The dilemma is the responsibility of scientists for society's use of scientific findings. Though no hard and fast conclusions were reached-in fact quite the contrary-the discussions left no doubt that scientists were becoming aware that they can no longer claim that the pursuit of knowledge is divorced from its use. Yet should they begin to face the responsibility for the application of their work, it is clear that their freedom will be impaired. The loss of freedom is of course part of the dilemma of science. Contents Official Opening, Monday, June 28, 1971 1 Chairman: Albert B. Sabin 3 Speakers: Theo Lefevre . 7 Altiero Spinelli . 11 Morning Session, Monday, June 28, 1971 13 Chairman: John C. Kendrew 15 Speakers: Friedrich Cramer "Can our Society meet the Challenge of a Technological Future?" ... 19 Aharon Katzir-Katchalsky "A Scientist's - proach to Human Values" . 33 Discussion. ... . 46 Afternoon Session, Monday, Jtme 28, 1971 ... 61 Chairman: Hendrik B.G. Casimir ... 61 Speakers: Leon Van Hove" Physical Science in Relation to Human Thought and Action" ... 63 Chaim L. Pekeris "The Impact of Physical Sciences on Society" 73 Discussion.
more
fewer
Audience Level
0

1
Kids
General
Special
Audience level: 0.62 (from 0.56 for Advances i ... to 1.00 for Papers, ...)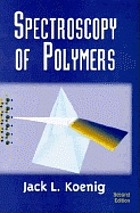 Covers
Alternative Names
Aharon Kacir

Aharon Katzir

Aharon Katzir chimiste israëlien

Aharon Katzir científico israelí de origen ruso

Aharon Katzir Israeli scientist

Aharon Katzir israelischer Chemiker

Aharon Katzir scheikundige uit Israël (1913-1972)

Kas̀īr, Aharōn 1914-1972

Kas̀īr, Aharōn -1972

Katchalsky, A.

Katchalsky, A. 1914-1972

Katchalsky, A. -1972

Katchalsky, A. (Aharon)

Katchalsky, Aharon

Katchalsky Aharon 1913-1972

Katchalsky, Aharon 1914-1972

Katchalsky, Aharon -1972

Katchalsky, Aharon K. 1914-1972

Katchalsky, Aharon K. -1972

Katchalsky, Aharon Katzir-

Katchalsky Aharon Katzir- 1913-1972

Katchalsky, Aharon Katzir- 1914-1972

Katchalsky, Aharon Katzir- -1972

Katchalsky-Katzir, Aharon 1914-1972

Ḳatsir, Aharon

Katsir, Aharon 1913-1972

Ḳatsir, Aharon 1914-1972

Katzir, Aaron 1913-1972

Katzir, Aharon

Katzir, Aharon 1914-1972

Katzir-Katchalsky, Aharon

Katzir-Katchalsky Aharon 1913-1972

Katzir-Katchalsky, Aharon, 1914-1972

Katzir-Katchalsky, Aharon -1972

Kazir, Aaron 1913-1972

Qaṣ'alsqiy, ʾAharon 1913-1972

Qaṣ'alsqiy, ʾAharon Qaṣiyr- 1913-1972

Qaṣiyr, ʾAharon 1913-1972

Qaṣiyr-Qaṣ'alsqiy, ʾAharon 1913-1972

Кацир, Аарон

אהרן קציר

קציר, אהרון, 1913-1972

קציר, אהרן

קציר אהרן 1913-1972

קציר, אהרן 1914-1972

קציר, אהרן בן יהודה

קציר-קצ'לסקי אהרן 1913-1972

קצ'לסקי, אהרן

קצ'לסקי אהרן 1913-1972

קצ'לסקי -אהרן קציר 1913-1972

أهارون كاتسير

アーロン・カツィール

カチャルスキー, A

阿哈龍·卡其爾

Languages