Livingstone, Elizabeth A.
Most widely held works by Elizabeth A Livingstone
The Oxford dictionary of the Christian Church
by
F. L Cross
( Book )
82 editions published between
1961
and 2009 in
English
and
Italian
and held by 4,802 WorldCat member libraries worldwide
The Oxford Dictionary of the Christian Church, since its first publication in 1957, has become the indispensable one-volume reference work on all aspects of the Christian Church. This new third edition, the first in over twenty years, builds on the unrivaled reputation of the previous editions. Extensively revised and updated, it reflects important changes in academic opinion and Church organization. There is increased coverage of the Eastern Churches, issues in moral theology, and developments stemming from the Second Vatican Council. Many new entries have been added--including articles on Liberation Theology, the ordination of women, Christianity in Vietnam, The Quest of the Historical Jesus, and the ethics of contraception and abortion--and the extensive bibliographies have been brought up to date. Readers are provided with over 6,000 authoritative cross-referenced A to Z entries covering all aspects of the subject. Theological issues addressed include the development of doctrines in different Churches, heretical movements and spirituality and their exponents, and the discoveries of Nag Hammadi and their significance for Gnosticism. Coverage of patristic scholarship includes subjects like the problems of Macarius of Egypt and Macarius/Simeon and the recently discovered Sermons of St. Augustine. Churches and denominations are covered in detail, including the beliefs and structures of both the mainstream and the lesser-known denominations such as Shakers, Amish, and Wee Frees and lengthy articles on the history of Christianity throughout the world, in countries such as Ireland, Spain, Poland, Canada, New Zealand, Angola, Zaire, and the Phillipines. The Church calendar and organization is a major area of coverage, with articles such as feast and saints' days; Sacraments; church services, offices, rites, and practices; canon law including Catholic revision; councils and synods; and religious orders. Extensive biographical entries include saints, popes, patriarchs, and archbishops; mystics, heretics, and reformers; theologians and philosophers; and artists, poets, and musicians whose work has been influenced by Christianity
The Concise Oxford dictionary of the Christian Church
by
Elizabeth A Livingstone
( Book )
93 editions published between
1977
and 2014 in 3 languages and held by 1,332 WorldCat member libraries worldwide
Contains over 5000 entries on all aspects of the Christian Church
Studia biblica 1978
by
Elizabeth A Livingstone
( Book )
48 editions published between
1979
and 1980 in
English
and held by 415 WorldCat member libraries worldwide
Sixth International Congress on Biblical Studies, Oxford, 3-7 April 1978. Contents: H.-W. Bartsch, Inhalt und Funktion des urchristlichen Osterglaubens. J.N. Birdsall, The Georgian Version of Revelation. Oscar C. Brooks, A Contextual Interpretation of Gal 3.27. D.H. Campbell, The Identity of ego in Rom 7.7-25. W.S. Campbell, Salvation for Jews and Gentiles: Krister Stendahl and Paul's Letter to the Romans. W.S. Campbell, Christ the End of the Law: Rom 10.4. W.V. Crockett, Ultimate Restoration of all Mankind, 1 Cor 15.22. Paul Ellingworth, New Testament Text and Old Testament Context in Heb 12.3. J.C. Fenton, Controversy in the New Testament. J. Francis, Like newborn babes-the image of the child in 1 Peter 2.2-3. J.M. Gibbs, Wisdom, Power and Well-being. S.G. Hall, Christology, Prophecy and Scripture. Martin Hengel, Hymn and Christology. C.J.A. Hickling, Centre and Periphery in Paul's Thought. C.J.A. Hickling, Paul's Reading of Isaiah. John Holdsworth, The Sufferings in 1 Peter and Missionary Apocalyptic. Gunther Kehnscherper, Romans 8.19-On Pauline Belief and Creation. Sophie Laws, The Blood-stained Horseman: Rev 19.11-13. S.D. MacArthur, Spirit in Pauline Usage: 1 Cor 5.5. T.W. Mackay, Early Christian Exegesis of the Apocalypse. M.J. Moreton, A Reconsideration of the Origins of a Christian Initiation Rite in the Age of the New Testament. J. Nissen, The Problem of Suffering and Ethics in the New Testament. Jerome D. Quinn, Paul's Last Captivity. Heikki RSisSnen, Paul's Theological Difficulties with the Law. Julien Ries, Les Titres NT du Christ dans la Liturgie Gnostique de Medinet Madi. Stephen S. Smalley, What about 1 John? Graham Stanton, Stephen in Lucan Perspective. R.G. Tanner, St Paul and Panaetius. R.G. Tanner, St Paul's view of Militia and Contemporary Social Values. D.H. van Daalen, The Revelation of God's Righteousness in Rom 1.17. J.J. Vincent, Pluralism and Mission in the NT. Joan Hazelden Walker, A pre-Marcan Dating for the Didache: Further Thoughts of a Liturgist. A.J.M. Wedderburn, Adam in Paul's Letter to the Romans. Ann E. Wilhelm-Hooijbergh, The Martyrdom of Peter was Before the Fire in Rome. Ann E. Wilhem-Hooijbergh, In 2 Tim 1.17 the Greek and Latin Texts may have a Different Meaning. R. Williamson, Philo and New Testament Christology. R.E. Witt, The Myth of God's Mother Incarnate. N.T. Wright, Peri hamartias in Rom 8.3. Roy Yates, Christ and Powers of Evil in Colossians
Studia patristica
by
1963, Oxford) International Conference on Patristic Studies (4
( Book )
33 editions published between
1957
and 1993 in
English
and
Multiple languages
and held by 117 WorldCat member libraries worldwide
more
fewer
Audience Level
0

1
Kids
General
Special
Audience level: 0.38 (from 0.06 for Studia bib ... to 0.90 for Studia pat ...)
Associated Subjects
Athanasius,--Saint, Patriarch of Alexandria,
Augustine,--Saint, Bishop of Hippo
Bible
Bible.--Epistles
Bible.--Epistles of Paul
Bible.--Gospels
Bible.--New Testament
Bible.--Old Testament
Cappadocian Fathers
Catholic Church
Christian biography
Christianity
Christian literature, Early
Church
Church history
Church history--Primitive and early church
Clement,--of Alexandria, Saint,
Donatists
Fathers of the church
Gnosticism
John Chrysostom,--Saint,
Paul,--the Apostle, Saint
Pelagianism
Study skills
Theology
Theology, Doctrinal
Theology, Doctrinal--Early church
Theology--Early church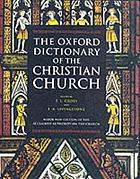 Alternative Names
Livingstone, E. A.

Livingstone, E. A. (Elizabeth A.)

Livingstone, Elizabeth A. (Elizabeth Anne)

Livingstone, Elizabeth Anne

Languages
Covers