Merton, Robert C.
Most widely held works about Robert C Merton
more
fewer
Most widely held works by Robert C Merton
Finance
by
Zvi Bodie
( Book )
53 editions published between
1997
and 2011 in 3 languages and held by 848 WorldCat member libraries worldwide
This introduction to finance has a broad scope, placing an emphasis on general principles within the field. It builds its presentation upon the three 'pillars' of finance: optimization over time, asset valuation and risk management
Transparency, risk management and international financial fragility
by
Mario Draghi
( Book )
22 editions published between
2003
and 2004 in
English
and held by 200 WorldCat member libraries worldwide
Discussions of financial risk often fail to distinguish between risks that are consciously borne and those that are not. To understand the breeding conditions for financial crises the prime focus of concern should not be simply on large risk-taking per se, but on the unintended, or unanticipated accumulation of large risks by individuals, institutions or governments, often through the lack of knowledge or understanding of the risks by stakeholders and overseers of those entities. This paper analyses specific situations in which significant unanticipated and unintended financial risks are accumulated. It focuses, in particular, on the implicit guarantees that governments extend to banks and other financial institutions, which may result in the accumulation, often unconscious from the viewpoint of the government, of unanticipated risks in the balance sheet of the public sector. The paper also discusses how risk exposures can be measured, hedged and transferred through the use of derivatives, swap contracts, and other contractual agreements with specific reference to emerging markets
Financial economics
by
Zvi Bodie
( Book )
13 editions published between
2009
and 2012 in
English
and held by 164 WorldCat member libraries worldwide
Financial innovation and the management and regulation of financial institutions
by
Robert C Merton
( Book )
12 editions published between
1994
and 1995 in
English
and held by 64 WorldCat member libraries worldwide
The hypothesis of this paper as to why there is anxiety or strong focus on the risks of new activities is that their implementation has required major changes in the basic institutional hierarchy and in the infrastructure to support it and that the knowledge base required to manage this part of the system is significantly different from the traditional training and experience of many private-sector financial managers as well as regulators. Changes of this sort are threatening. It is difficult to deal with change that is exogenous with repect to our traditional knowledge base and framework and therefore seems outside of our control. Less apparent understanding of the new environment can create a sense of greater risk even if the objective level of risk in the system is unchanged or reduced. The case for this conjecture is explored by discussing the institutional and knowledge-base changes needed in the areas of risk management, identification of risk categories, the accounting system, and methods for implementing both regulatory and stabilization public policy
Finanzas
by
Zvi Bodie
( Book )
7 editions published between
1999
and 2003 in
Spanish
and held by 60 WorldCat member libraries worldwide
¿Qué son las finanzas? - El sistema financiero - Interpretación y pronóstico de los estados financieros - El valor del dinero en el tiempo y el análisis del flujo de efectivo descontado - Planeación financiera del ciclo de vida - Análisis de los proyectos de inversión - Principios de valuación de activos - Valuación de acciones ordinarias - Visión general de la administración del riesgo - Cobertura, aseguramiento y diversificación - Selección de una cartera de inversión - El modelo de valuación de activos de capital - Precios forward y de futuros - Opciones y derechos contingentes - Estructura de capital - Finanzas y estrategia corporativa
A new framework for analyzing and managing macrofinancial risks of an economy
by
Dale Gray
( Book )
21 editions published between
2006
and 2009 in
English
and held by 47 WorldCat member libraries worldwide
This paper proposes a new approach to improve the way central banks can analyze and manage the financial risks of a national economy. It is based on the modern theory and practice of contingent claims analysis (CCA), which is successfully used today at the level of individual banks by managers, investors, and regulators. The basic analytical tool is the risk-adjusted balance sheet, which shows the sensitivity of the enterprise's assets and liabilities to external "shocks." At the national level, the sectors of an economy are viewed as interconnected portfolios of assets, liabilities, and guarantees -- some explicit and others implicit. Traditional approaches have difficulty analyzing how risks can accumulate gradually and then suddenly erupt in a full-blown crisis. The CCA approach is well-suited to capturing such "non-linearities" and to quantifying the effects of asset-liability mismatches within and across institutions. Risk-adjusted CCA balance sheets facilitate simulations and stress testing to evaluate the potential impact of policies to manage systemic risk
Optimal investment strategies for university endowment funds
by
Robert C Merton
( Book )
12 editions published in
1991
in
English
and held by 42 WorldCat member libraries worldwide
A common approach to the management of endowment is to treat it as if it were the only asset of the university. This approach leads to prescriptions for optimal investment and expenditure policies that are essentially the same across universities. Indeed, the resulting optimal portfolio strategies are focused almost exclusively on providing an efficient tradeoff between risk and expected return, a generic objective that is just as applicable to individuals and non-academic institutions as it is to universities. In contrast, the model developed here provides intertemporally optimal investment and expenditure rules for endowment that take account of the university's overall objectives and total resources. The explicit inclusion of other university assets in addition to endowment leads to optimal endowment portfolios that are not efficient in the sense of the risk-return tradeoff. Moreover, two universities with similar objectives and endowments can have very different optimal portfolios and expenditure patterns if their non-endowment sources of cash flow are different. The model also takes account of the uncertainty surrounding the costs of the various activities such as education, research, and knowledge storage that define the purpose of the university. As a result, the analysis reveals a perhaps somewhat latent role for endowment: namely, hedging against unanticipated changes in those costs
The design of financial systems : towards a synthesis of function and structure
by
Robert C Merton
( Book )
11 editions published between
2002
and 2004 in
English
and held by 42 WorldCat member libraries worldwide
This paper proposes a functional approach to designing and managing the financial systems of countries, regions, firms, households, and other entities. It is a synthesis of the neoclassical, neo-institutional, and behavioral perspectives. Neoclassical theory is an ideal driver to link science and global practice in finance because its prescriptions are robust across time and geopolitical borders. By itself, however, neoclassical theory provides little prescription or prediction of the institutional structure of financial systems that is, the specific kinds of financial intermediaries, markets, and regulatory bodies that will or should evolve in response to underlying changes in technology, politics, demographics, and cultural norms. The neoclassical model therefore offers important, but incomplete, guidance to decision makers seeking to understand and manage the process of institutional change. In accomplishing this task, the neo-institutional and behavioral perspectives can be very useful. In this proposed synthesis of the three approaches, functional and structural finance (FSF), institutional structure is endogenous. When particular transaction costs or behavioral patterns produce large departures from the predictions of the ideal frictionless' neoclassical equilibrium for a given institutional structure, new institutions tend to develop that partially offset the resulting inefficiencies. In the longer run, after institutional structures have had time to fully develop, the predictions of the neoclassical model will be approximately valid for asset prices and resource allocations. Through a series of examples, the paper sets out the reasoning behind the FSF synthesis and illustrates its application
Labor supply flexibility and portfolio choice in a life-cycle model
by
Zvi Bodie
( Book )
10 editions published in
1992
in
English
and held by 42 WorldCat member libraries worldwide
This paper examines the effect of the labor-leisure choice on portfolio and consumption decisions over an individual's life cycle. The model incorporates the fact that individuals may have considerable flexibility in varying their work effort (including their choice of when to retire). Given this flexibility, the individual simultaneously determines optimal levels of current consumption, labor effort, and an optimal financial investment strategy at each point in his life cycle. We show that labor and investment choices are intimately related. The ability to vary labor supply ex post induces the individual to assume greater risks in his investment portfolio ex ante. The model explains why the young (enjoying greater labor flexibility over their working lives) may take greater investment risks than the old. It also offers an explanation as to why consumption spending is relatively "smooth" despite volatility in asset prices. Finally, the paper provides a compact method for valuing the risky cash flows associated with future wage income
more
fewer
Audience Level
0

1
Kids
General
Special
Audience level: 0.67 (from 0.24 for Chimerica ... to 0.81 for Finanzas / ...)
Associated Subjects
Balance of payments
Black, Fischer,
Capital market--Mathematical models
China
Commerce
Consumption (Economics)--Mathematical models
Country risk
Debts, Public--Accounting
Deposit insurance
Economics
Finance
Finance, Public--Mathematical models
Finance--Mathematical models
Financial crises
Financial institutions--Accounting
Financial institutions--Law and legislation
Financial institutions--Management
Financial institutions--Technological innovations
Financial services industry
Financial statements
Fiscal policy
Hedging (Finance)
International economic relations
International finance
Investment analysis
Investments--Mathematical models
Labor supply--Mathematical models
Loans--Government guaranty
Long-term Capital Management (Firm)
Management information systems
Markowitz, H.--(Harry),
Merton, Robert C
Miller, Merton H
Neoclassical school of economics
Options (Finance)
Options (Finance)--Mathematical models
Options (Finance)--Prices
Pension trusts--Investments
Portfolio management--Mathematical models
Risk
Risk management
Scholes, Myron S
Securities industry
Sharpe, William F
Social security--Mathematical models
Soros, George
Stock options
Stocks--Rate of return
United States
University investments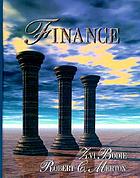 Alternative Names
Carhart Merton, Robert 1944-

Merton, Bob 1944-

Merton, Robert 1944-

Merton, Robert C.

Merton, Robert Carhart 1944-

Robert C. Merton Amerikaans econoom

Robert C. Merton amerikansk ekonom

Robert C. Merton amerikansk økonom

Robert C. Merton amerykański ekonomista

Robert Carhart Merton

Robert Carhart Merton US-amerikanischer Finanzwissenschaftler und Nobelpreisträger

Robert Merton

Robert Merton economista statunitense

Мертон, Роберт К.

Мертон, Роберт Кархарт

Роберт Кархарт Мертан

Роберт Мертон

Роберт Мертон Кархарт

Робърт Мъртън

Ռոբերտ Մերտոն

רוברט קרהרט מרטון

رابرٹ سی . مرٹن

رابرٹ مرٹن

روبرت مرتون اقتصاددان آمریکایی

روبرت ميرتون

রবার্ট মার্টন

메톤, 로버트 C

모둔, 뤄보터 C

マートン, ロバート・C

ロバート・マートン

罗伯特·C·默顿

Languages
Covers