Mankiw, N. Gregory
Most widely held works about N. Gregory Mankiw
Nominations of N. Gregory Mankiw, Steven B. Nesmith, Jose F. Teran, James Broaddus, Paul D. Pate, Lane Carson, and C. Morgan Edwards : hearing before the Committee on Banking, Housing, and Urban Affairs, United States Senate, One Hundred Eighth Congress, first session on nominations of N. Gregory Mankiw ... Steven B. Nesmith ... Jose F. Teran ... James Broaddus .. Paul D. Pate ... Lane Carson ... C. Morgan Edwards ... May 13, 2003

by

United States

( Book )

My rules of thumb

by

N. Gregory Mankiw

( Book )
Most widely held works by N. Gregory Mankiw
Macroeconomics
by
N. Gregory Mankiw
( Book )
297 editions published between
1991
and 2019 in 7 languages and held by 3,319 WorldCat member libraries worldwide
Macroeconomics is the study of the fluctuations in the cycles of income and economic growth, unemployment, production and income distribution, inflation, and financial markets. Simply put, it is the study of aggregate supply and demand
Principles of economics
by
N. Gregory Mankiw
( Book )
268 editions published between
1997
and 2018 in 7 languages and held by 3,001 WorldCat member libraries worldwide
This introduction to economics explains and enlarges upon the ten most important principles. Students and instructors can use the Internet to explore and expand the content of the book
Monetary policy
by
N. Gregory Mankiw
( )
26 editions published between
1994
and 1997 in
English
and
Undetermined
and held by 1,991 WorldCat member libraries worldwide
How best to manage monetary policy to achieve such broad objectives as stabilizing employment and prices and fostering economic growth is of great concern to economists and policymakers alike. Central bankers, the arbiters of monetary policy, know that their actions have powerful effects on the economy, but those effects are not fully understood. In Monetary Policy, leading monetary economists discuss applied aspects of monetary policy and offer practical new research on the timing, magnitude, and channels of central bank actions
Principles of microeconomics
by
N. Gregory Mankiw
( Book )
124 editions published between
1997
and 2018 in
English
and held by 1,414 WorldCat member libraries worldwide
From the publisher. In writing this textbook, Mankiw has tried to put himself in the position of someone seeing economics for the first time. The author's conversational writing style is superb for presenting the politics and science of economic theories to tomorrow's decision-makers. Because Mankiw wrote it for the students, the book stands out among all other principles texts by intriguing students to apply an economic way of thinking in their daily lives. Receiving such praise as "perhaps the best ever" textbook in economic principles, it's no wonder Mankiw's prize project has quickly become one of the most successful books ever to be published in the college marketplace
Principles of macroeconomics
by
N. Gregory Mankiw
( Book )
127 editions published between
1996
and 2018 in
English
and held by 1,156 WorldCat member libraries worldwide
PRINCIPLES OF MACROECONOMICS, Sixth Edition, became a best seller after its introduction and continues to be the most popular and widely used text in the economics classroom. Instructors found it the perfect complement to their teaching. A text by a superb writer and economist that stressed the most important concepts without overwhelming students with an excess of detail was a formula that was quickly imitated, but has yet to be matched. The sixth edition features a strong revision of content in all twenty-three chapters. Dozens of new applications emphasize the real-world relevance of economics for today's students through interesting news articles, realistic case studies, and engaging problems. The premier ancillary package is the most extensive in the industry, using a team of instructors/preparers that have been with the project since the first edition. The text material is again fully integrated into Aplia, the best-selling online homework solution. "I have tried to put myself in the position of someone seeing economics for the first time. My goal is to emphasize the material that students should and do find interesting about the study of the economy."--N. Gregory Mankiw
Grundzüge der Volkswirtschaftslehre
by
N. Gregory Mankiw
( Book )
27 editions published between
1999
and 2018 in
German
and held by 992 WorldCat member libraries worldwide
Warum beziehen Spitzensportler und Filmstars so hohe Gehälter? Warum sind Jobs in manchen Jahren schwer, in anderen Jahren relativ leicht zu finden? Wieso findet man in München so schwer erschwingliche Wohnungen? Wer produziert wo den iPod von Apple? Warum sind elektronische Produkte aus China so billig? Mankiws griffige Beispiele machen klar: Volkswirtschaft findet mitten im Leben statt. Das ebenso fundierte wie wirklichkeitsnahe Lehrbuch avancierte weltweit zum Bestseller - auch wegen seiner klaren Sprache und seines ausgereiften didaktischen Konzepts. Anschaulicher kann Volkswirtschaft nicht vermittelt werden! Die 5. Auflage wurde umfassend überarbeitet und um neue Inhalte erweitert. Zahlreiche Fallstudien und Anwendungen unterstützen eine optimale Vorbereitung
New Keynesian economics
by
N. Gregory Mankiw
( Book )
51 editions published between
1991
and 1998 in
English
and held by 685 WorldCat member libraries worldwide
Macroéconomie
by
N. Gregory Mankiw
( Book )
26 editions published between
1998
and 2017 in
French
and
English
and held by 652 WorldCat member libraries worldwide
La 4ème de couverture indique : "Économiste de renommée mondiale, Gregory Mankiw a révolutionné l'économie moderne. Il est l'un des représentants de la nouvelle économie keynésienne. Ses recherches sont extrêmement variées, aussi importantes pour la théorie que dans leurs applications. Ce manuel de macroéconomie est le cours le plus connu, tant par ses richesses que par ses aspects pédagogiques. Il est également le plus utilisé dans le monde. Comme les éditions précédentes, cette 7e édition expose de façon simple, progressive et rigoureuse les principes fondamentaux de la macroéconomie moderne avec le souci constant d'associer l'analyse théorique rigoureuse et le monde réel à l'aide de plus de 70 études de cas puisées dans l'histoire économique. Elle a été enrichie de nouvelles études de cas issues de l'actualité économique. Cette nouvelle édition de l'ouvrage a été entièrement mise à jour. Elle intègre les développements théoriques les plus avancés en macroéconomie et mobilise les analyses les plus récentes sur les grands débats de politique économique. Plus particulièrement, cette édition revient longuement sur les politiques non conventionnelles de relance, les incertitudes pesant sur la conduite de la politique économique, la réforme du système fiscal américain, les développements récents du marché de l'emploi, ou encore les mesures de régualtion macro-prudentielle. Tous les chapitres ont été révisés en profondeur afin de tenir compte des effets de la crise financière et de la crise des dettes souveraines. En outre, les données empiriques ont été actualisées. Très complet, ce manuel est le support essentiel pour l'enseignement et le manuel de référence pour les étudiants en économie et gestion, en grandes écoles de gestion, en sciences politiques, MBA ou classes préparatoires. Il insiste sur l'importance de l'analyse aussi bien du court terme, tels que le cycle conjoncturel ou la politique de stabilisation, que du long terme notamment la croissance, le chômage, l'inflation, ou encore la dette publique. Il intègre les lignes directrices de la pensée économique tant keynésienne que (néo)-classique grâce à la place réservée aux théories modernes des prix et des salaires. Il multiplie les modèles simples plutôt qu'un modèle complexe à vocation universelle, exposant d'emblée les étudiants à des approches diversifiées des phénomènes économiques. Chaque chapitre se termine par des synthèses et de nombreux exercices d'application."
Economics
by
N. Gregory Mankiw
( Book )
81 editions published between
2001
and 2017 in
English
and held by 610 WorldCat member libraries worldwide
Now firmly established as one of the leading economics principles texts in the UK and Europe, this exciting new fourth edition of Economics by N. Gregory Mankiw (Harvard University) and Mark P. Taylor (Washington University), has been fully updated. New topics have been added in including theories on, for example, Marxist and Feminist theories on labour giving wider context to economic issues. A new chapter on Issues in Financial markets has been added covering the financial crisis and its causes and the final chapter has been updated to reflect the post-crisis world and how theories of the crisis have emerged
Essentials of economics
by
N. Gregory Mankiw
( Book )
67 editions published between
2000
and 2018 in 3 languages and held by 555 WorldCat member libraries worldwide
With its clear and engaging writing style, this edition continues to be one of the most popular books on economics available today. Mankiw emphasizes material that you are likely to find interesting about the economy (particularly if you are studying economics for the first time), including real-life scenarios, useful facts, and the many ways economic concepts play a role in the decisions you make everyday
more
fewer
Audience Level
0

1
Kids
General
Special
Audience level: 0.59 (from 0.06 for Monetary p ... to 0.90 for Principes ...)
Related Identities
Associated Subjects
Broaddus, James A
Budget deficits
Budget deficits--Econometric models
Capital movements--Mathematical models
Carson, Lane Anderson,
Competition, Imperfect
Convergence--Mathematical models
Cost
Council of Economic Advisers (U.S.)
Credit
Debts, Public
Debts, Public--Econometric models
Economic development--Mathematical models
Economic history
Economics
Economics--Research
Edwards, Colvin Morgan,
Europe
Externalities (Economics)
Finance
Financial crises
Fiscal policy
Fiscal policy--Econometric models
Growth
Income
Industrial organization (Economic theory)
Industries
Inflation (Finance)
Investments
Islamic countries
Keynesian economics
Labor market
Macroeconomics
Macroeconomics--Econometric models
Macroeconomics--Mathematical models
Mankiw, N. Gregory
Markets
Microeconomics
Monetary policy
Money
National Institute of Building Sciences (Washington, D.C.)
Nesmith, Steven B.,
Pate, Paul Danny,
Saving and investment
South Africa
Supply and demand
Terán, José Francisco,
Unemployment
United States
United States.--Department of Housing and Urban Development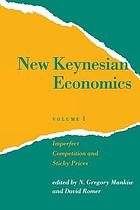 Covers
Alternative Names
Greg Mankiw amerikansk økonom

Gregory Mankiw

Gregory Mankiw economista estadounidense

Gregory Mankiw économiste américain

Man kun, N. Ge li gao li 1958-

Mankiv, Gregory

Mankiv, Gregory 1958-

Mankiv, N. Gregory

Mankiv, N. Gregory 1958-

Mankiv, Nicholas G.

Mankiv, Nicholas G. 1958-

Mankiv, Nicholas Gregory

Mankiv, Nicholas Gregory 1958-

Mankiw, G. N. 1958-

Mankiw, Greg.

Mankiw Greg 1958-....

Mankiw , Gregory

Mankiw, Gregory 1958-

Mankiw , Gregory N.

Mankiw Gregory N. 1958-....

Mankiw, Gregory Nicholas

Mankiw, N.G.

Mankiw, N. G. 1958-

Mankiw, N.G. (N. Gregory)

Mankiw, N.G. (Nicholas Gregory)

Mankiw, N. Gregory

Mankiw, N. Gregory 1958-

Mankiw, Nicholas Gregory

Mankiw Nicholas Gregory 1958-....

Mankun

Mankun, N. Geligaoli 1958-

Mėnk'ju, N. Gregori

Mėnk'ju, N. Gregori 1958-

Mènkʹû, N. Gregori.

N. Ge li gao li Man kun 1958-

N. Geligaoli Mankun 1958-

N. Gregory Mankiw

N. Gregory Mankiw Amerikaans econoom

N. Gregory Mankiw amerikansk ekonom

N. Gregory Mankiw economista statunitense

N. Gregory Mankiw US-amerikanischer Ökonom

N.グレゴリー・マンキュー

N·格里高利·曼昆 1958-

Грегори Манкю

Грегорі Менк'ю

Мэнкью, Грегори

Мэнкью, Н. Грегори

Н. Грегори Манкју

گریگوری منکیو اقتصاددان آمریکایی

გრეგორი მენქიუ

그레고리 맨큐

만퀴, N. 그레고리 1958-

맨큐, N. 그레고리 1958-

맨키, N. 그레고리 1958-

グレゴリー・マンキュー

マンキュー, N. グレゴリー

曼昆

曼昆, N·格里高利 1958-

曼昆, 格里高利 1958-

尼可拉斯·格里高利·曼昆

Languages