Katz, Lawrence F.
Most widely held works about Lawrence F Katz
Most widely held works by Lawrence F Katz
The race between education and technology
by
Claudia Dale Goldin
( Book )
22 editions published between
2008
and 2010 in
English
and held by 1,116 WorldCat member libraries worldwide
This book provides a careful historical analysis of the co-evolution of educational attainment and the wage structure in the United States through the twentieth century. The authors propose that the twentieth century was not only the American Century but also the Human Capital Century. That is, the American educational system is what made America the richest nation in the world. Its educational system had always been less elite than that of most European nations. By 1900 the U.S. had begun to educate its masses at the secondary level, not just in the primary schools that had remarkable success in the nineteenth century. The book argues that technological change, education, and inequality have been involved in a kind of race. During the first eight decades of the twentieth century, the increase of educated workers was higher than the demand for them. This had the effect of boosting income for most people and lowering inequality. However, the reverse has been true since about 1980. This educational slow-down was accompanied by rising inequality. The authors discuss the complex reasons for this, and what might be done to ameliorate it
Differences and changes in wage structures
by
Richard Freeman
( Book )
13 editions published between
1995
and 2007 in
English
and held by 344 WorldCat member libraries worldwide
Drawing from this rich store of data, the contributors attribute changes in relative wages and unemployment among countries both to differences in labor market institutions and training and education systems, and to long-term shifts in supply and demand for skilled workers. These shifts are driven in part by skill-biased technological change and the growing internationalization of advanced industrial economies
Moving to opportunity in Boston : early results of a randomized mobility experiment
by
Lawrence F Katz
( Book )
14 editions published between
2000
and 2001 in
English
and held by 81 WorldCat member libraries worldwide
This paper examines the short-run impacts of a change in residential neighborhood on the well-being of low-income families, using evidence from the Moving To Opportunity (MTO) program in which eligibility for a housing voucher was determined by random lottery. Applicants in high poverty public housing projects were assigned by lottery to one of three groups: Experimental offered mobility counseling and a voucher valid only in a low-poverty Census tract; Section 8 Comparison offered a geographically unrestricted voucher; or Control offered no new assistance, but continued eligibility for public housing. Our quantitative analyses of program impacts at the Boston site of MTO uses data on 540 families approximately two years after program enrollment. 48 percent of the Experimental group and 62 percent of the Section 8 Comparison group moved through the MTO program. Households in both treatment groups experienced improvements in multiple measures of well-being relative to the Control group including increased safety, improved health among household heads, and fewer behavior problems among boys. There were no significant short-run impacts of either MTO treatment on employment, earnings, or welfare receipt. Experimental group children were less likely to be personally victimized by crime, to be injured, or to experience an asthma attack
Searching for the effect of immigration on the labor market
by
George J Borjas
( Book )
13 editions published in
1996
in
English
and held by 73 WorldCat member libraries worldwide
We compare two approaches to analyzing the effects of immigration on the labor market and find that the estimated effect of immigration on U.S. native labor outcomes depends critically on the empirical experiment used. Area analyses contrast the level or change in immigration by area with the level or change in the outcomes of non- immigrant workers. Factor proportions analyses treat immigrants as a source of increased national supply of workers of the relevant skill. Cross-section comparisons of wages and immigration in the 1980 and 1990 Censuses yield unstable results casting doubt on the validity of these calculations. Analyses of changes over time for various education groups within regions give negative estimated immigration effects, which increase in magnitude the wider the area covered. Factor proportions calculations show that immigration was somewhat important in reducing the relative pay of U.S. high school dropouts during the 1980s, while immigration and trade contributed much more modestly to the falling pay of high school equivalent workers. The different effects of immigration on native outcomes in the area and factor proportions methodologies appear to result from the diluting effect of native migration flows across regions and failure to take adequate account of other regional labor market conditions in area comparisons
Computing inequality : have computers changed the labor market?
by
David H Autor
( Book )
13 editions published in
1997
in
English
and held by 70 WorldCat member libraries worldwide
This paper examines the effect of technological change and other factors on the relative demand for workers with different education levels and on the recent growth of U.S. educational wage differentials. A simple supply-demand framework is used to interpret changes in the relative quantities, wages, and wage bill shares of workers by education in the aggregate U.S. labor market in each decade since 1940 and from 1990 to 1995. The results suggest that the relative demand for college graduates grew more rapidly on average during the past 25 years (1970-95) than during the previous three decades (1940-70). The increased rate of growth of relative demand for college graduates beginning in the 1970s did not lead to an increase in the college/high school wage diffe- rential until the 1980s because the growth in the supply of college graduates increased even more sharply in the 1970s before returning to historical levels in the 1980s. The acceleration in demand shifts for more-skilled workers in the 1970s and 1980s relative to the 1960s is entirely accounted for by an increase in within-industry changes in skill utilization rather than between- industry employment shifts. Industries with large increases in the rate of skill upgrading in the 1970s and 1980s versus the 1960s are those with greater growth in employee computer usage, more computer capital per worker and larger investment as a share of total investment. The results suggest that the spread of computer technology may èxplain' as much as 30-50% of the increase in the rate of growth of the relative demand for more-skilled workers since 1970
What we know and do not know about the natural rate of unemployment
by
Olivier Blanchard
( Book )
15 editions published in
1996
in
English
and held by 68 WorldCat member libraries worldwide
Over the past three decades, a large amount of research has attempted to identify the determinants of the natural rate of unemployment. It is this body of work we assess in this paper. We reach two main conclusions. First, there has been considerable theoretical progress over the past 30 years. A framework has emerged. We present it, and show how it can be used to think for example about the relation between technological progrss and unemployment. Second, empirical knowledge lags behind. Economists do not have a good quantitative understanding of the determinants of the natural rate, either across time or across countries. We look at two issues, the relation of wages to unemployment, and the risk of European unemployment
Human capital and social capital : the rise of secondary schooling in America, 1910 to 1940
by
Claudia Dale Goldin
( Book )
11 editions published in
1998
in
English
and held by 67 WorldCat member libraries worldwide
The United States led all other nations in the development of universal and publicly-funded secondary school education and much of the growth occurred from 1910 to 1940. The focus here is on the reasons for the high school movement' in American generally and why it occurred so early and swiftly in America's heartland - a region we dub the 'education belt.' At the center of this belt' was the state of Iowa and we use information from the unique 1915 Iowa State Census to explore the factors, at both the county and individual levels, that propelled states like Iowa to embrace secondary school education very early. Iowa's small towns, as well as those across the nation, were the loci of the high school movement. In an analysis at the national level, we find that greater homogeneity of income or wealth, a higher level of wealth, greater community stability, and more ethnic and religious homogeneity fostered high school expansion from 1910 to 1930. The pecuniary returns to secondary school education were high - on the order of 12 percent per year in 1914 - providing substantial private incentives for high school attendance. State-level measures of social capital today are strongly correlated with economic and schooling variables from 1900 to 1930. The social capital assembled locally in the early part of the century, which apparently fueled part of the high school movement, continues to contribute to human capital formation
Wage subsidies for the disadvantaged
by
Lawrence F Katz
( Book )
10 editions published in
1996
in
English
and held by 65 WorldCat member libraries worldwide
Wage subsidies to private employers have often been proposed by economists as a potentially flexible and efficient method to improve the earnings and employment of low-wage workers. This paper lays out the basic economics of wage subsidies; examines issues arising in the design of alternative forms of wage subsidies; and reviews evidence on the effectiveness of recent U.S. wage subsidy programs and demonstration projects. Wage subsidies to employers to hire disadvantaged workers appear to modestly raise the demand for labor for those workers. Stand-alone wage subsidies (or employment tax credits) that are highly targeted on very specific groups (such as welfare recipients) appear to have low utilization rates and may (in some cases) stigmatize the targeted group. But new evidence based on an examination of changes in eligibility rules for the Targeted Jobs Tax Credit, the major U.S. wage subsidy program for the economically disadvantaged from 1979 to 1994, suggests modest positive employment effects of the TJTC on economically disadvantaged young adults. Policies combining wage subsidies with job development, training, and job search assistance efforts appear to have been somewhat successful in improving the employment and earnings of specific targeted disadvantaged groups
A distinctive system : origins and impact of U.S. unemployment compensation
by
Katherine Baicker
( Book )
14 editions published in
1997
in
English
and held by 64 WorldCat member libraries worldwide
Unemployment compensation in the United States was signed into law in August 1935 as part of the omnibus Social Security Act. Drafted in a period of uncertainty and economic distress, the portions that dealt with unemployment insurance were crafted to achieve a multiplicity of goals, among them passage of the act and a guarantee of its constitutionality. Along with the federal-state structure went experience-rating and characteristics added by the states, such as the limitation on duration of benefits. The U.S. unemployment compensation system is distinctive among countries by virtue of its federal-state structure, experience-rating, and limitation on benefits. We contend that these features were products of the times, reflecting expediency more than efficiency, and thus that UI would have been different had it been passed in another decade. But how different is the UI system in the United States because of these features, and how have they affected the U.S. labor market? We present evidence showing that more seasonality in manufacturing employment in 1909-29 is related to higher UI benefits from 1947 to 1969, if a state's manufacturing employment share is below the national mean. Lobbying activities of seasonal industries appear important in the evolution of the parameters. We also present suggestive evidence on the relationship between declining seasonality and experience-rating
more
fewer
Audience Level
0

1
Kids
General
Special
Audience level: 0.43 (from 0.07 for Difference ... to 0.76 for Searching ...)
Related Identities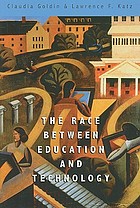 Alternative Names
Katz, L.F., 1959-

Katz, Larry F., 1959-

Katz, Lawrence

Katz, Lawrence 1959-

Katz, Lawrence Francis 1959-

Lawrence F. Katz amerikansk ekonom

Lawrence F. Katz amerikansk konom

Lawrence Katz

Lawrence Katz US-amerikanischer Wirtschaftswissenschaftler

Languages
Covers