Agre, Philip
Overview
| | |
| --- | --- |
| Works: | 25 works in 105 publications in 4 languages and 3,924 library holdings |
| Roles: | Author, Editor, Other, ed |
| Classifications: | QA76.9.A25, 323.4483 |
Most widely held works by Philip Agre
Technology and privacy : the new landscape
by
Marc Rotenberg
( Book )
27 editions published between
1997
and 2015 in 3 languages and held by 878 WorldCat member libraries worldwide
"Privacy is the capacity to negotiate social relationships by controlling access to information about oneself. As laws, policies, and technological developments increasingly structure our relationships with social institutions, privacy faces new threats and new opportunities." "The essays in this book provide a new conceptual framework for analyzing and debating privacy policy and for designing and developing information systems. The authors are international experts in the technical, economic, and political aspects of privacy; the book's particular strengths are its synthesis of these three aspects and its treatment of privacy issues in Canada and in Europe as well as in the United States."--Jacket
Computation and human experience
by
Philip Agre
( Book )
13 editions published in
1997
in
English
and held by 345 WorldCat member libraries worldwide
This book offers a critical reconstruction of the fundamental ideas and methods of artificial intelligence research. Through close attention to the metaphors of AI and their consequences for the field's patterns of success and failure, it argues for a reorientation of the field away from thought in the head and toward activity in the world. By considering computational ideas in a philosophical framework, the author eases critical dialogue between technology and the humanities and social sciences. AI can benefit from new understandings of human nature, and in return, it offers a powerful mode of investigation into the practicalities and consequences of physical realization
The dynamic structure of everyday life
by
Philip Agre
( Book )
5 editions published in
1988
in
English
and held by 14 WorldCat member libraries worldwide
Computational theories of action have generally understood the organized nature of human activity in terms of the construction and execution of computer-program-like structures called plans. By consigning the phenomena of contingency and improvisation to peripheral roles, this view of activity has led to grossly impractical technical proposals. I would like to propose an alternative view of human activity. According to this view, contingency is a central feature of the world of everyday activity and improvisation is the principal means by which people get along in the world. Starting from these premises, I offer a computational model of certain aspects of everyday routine activity. This model is based on two ideas, a way of organizing improvised activity called running arguments and an account of representation for situated agents called deictic representation. Deictic representation means individuating things in the world not objectively (independently of the agent's location or heading or projects or attitudes) but rather indexically (in terms of their relation to the agent) and functionally (in terms of the role they play in the agent's ongoing projects). Deictic representation does not involve a notion of objective identity, but then objective identity is rarely a help, usually a hindrance, and always much too great an epistemic problem to make into a central representational category. A computer program called Pengi illustrates the use of deictic representation
What are plans for?
by
Philip Agre
( Book )
6 editions published between
1988
and 1989 in
English
and
Undetermined
and held by 7 WorldCat member libraries worldwide
What plans are like depends on how they're used. Two views of plan use are contrasted. On the plan-as-program view, plan use is the execution of an effective procedure. On the plan-as-communication view, plan use is like following natural language instructions. We have begun work on computational models of plans-as-communication, building on our previous work on improvised activity and on ideas from sociology. The plan-as-program view and the plan-as-communication view offer very different accounts of the role of plans in activity. The plan-as-program view gives plans a central role. Plan use is only a matter of execution, performed by a simple, fixed, domain-independent interpreter. Plans-as-program directly determine their user's actions. The plan-as-communication view gives plan a much smaller role. It requires an account of improvisation. Plans, on this account, do not directly determine their user's activity. Indeed, an agent can engage in sensible, organized, goal-directed activity without using plans at all. An agent who does use a plan-as-communication does not mechanically execute it. Instead, the agent uses the plan as one resource among others in continually redeciding what to do. Using a plan requires figuring out how to make it relevant to the situation at hand, a process of interpretation which can be arbitrarily complex. (jhd)
Routines
by
Philip Agre
( Book )
3 editions published in
1985
in
English
and
Undetermined
and held by 5 WorldCat member libraries worldwide
Regularities in the world give rise to regularities in the way in which we deal with the world. That is to say, we fall into routines. THe author has been studying the phenomena of routinization, the process by which institutionalized patterns of interaction with the world arise and evolve in everyday life. Underlying this evolution is a dialectical process of internalization: First you build a model of some previously unarticulated emergent aspect of an existing routine. Armed with an incrementally more global view of the interaction, you can often formulate an incrementally better informed plan of attack. A routine is not a plan in the sense of the classical planning literature, except in the theoretical limit of this process. The author is implementing this theory using running arguments, a technique for writing rule-based programs for intelligent agents. Because a running argument is compiled into TMS networks as it proceeds, incremental changes in the world require only incremental recomputation of the reasoning about what actions to take next. The system supports a style of programming, dialectical argumentation, that has many important properties that recommend it as a substrate for large AI systems. One of these might be called additivity: an agent can modify its reasoning in a class of situations by adducing arguments as to why its previous arguments were incorrect in those cases. Keywords: LISP programming language
What a parallel programming language has to let you say
by
Alan Bawden
( Book )
5 editions published in
1984
in
English
and
Undetermined
and held by 5 WorldCat member libraries worldwide
We have implemented in simulation a prototype language for the Connection Machine called CLI. CLi is an extrapolation of serial machine programming language technology: in CLl one programs the individual processors to perform local computations and talk to the communications network. We present details of the largest of our experiments with CLl, an interpreter for Scheme (a dialect of Lisp) that allows a large number of different Scheme programs to be run in parallel on the otherwise SIMD Connection Machine. Our aim was not to propose Scheme as a language for Connection Machine programming, but to gain experience using CLl to implement an interesting and familiar algorithm. Consideration of the difficulties we encountered led us to the conclusion that CLl programs do not capture enough of the casual structure of the processes they describe. Starting from this observation, we have designed a successor language called CGL (for Connection Graph Language)
more
fewer
Audience Level
0

1
Kids
General
Special
Audience level: 0.33 (from 0.09 for Technology ... to 1.00 for Functions ...)
Related Identities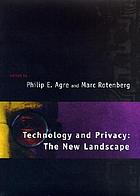 Alternative Names
Agre P. E.

Agre, P. E. (Philip E.)

Agre, Phil

Agre Philip E.

Languages
Covers