Jarzombek, Mark
Most widely held works by Mark Jarzombek
A global history of architecture
by
Frank Ching
( Book )
51 editions published between
2006
and 2017 in
English
and held by 2,935 WorldCat member libraries worldwide
"Organized along a global timeline, A Global History of Architecture presents an innovative approach to the study of architectural history. Spanning from 3,500 B.C.E. to the present, this unique guide is written by an all-star team of architectural experts in their fields who emphasize the connections, contrasts, and influences of architectural movements throughout history. The architectural history of the world comes to life through a unified framework for interpreting and understanding architecture, supplemented by drawings from the renowned Frank Ching as well as photographs."--Jacket
Architecture of first societies : a global perspective
by
Mark Jarzombek
( )
22 editions published between
2013
and 2014 in
English
and
Undetermined
and held by 741 WorldCat member libraries worldwide
"Starting with the dawn of human society, through early civilizations, to the pre-Columbian American tribes, Architecture of First Societies: A Global Perspective traces the different cultural formations that developed in various places throughout the world to form the built environment. Looking through the lens of both time and geography, the history of early architecture is brought to life with full-color photographs, maps, and drawings. Drawing on the latest research in archaeological and anthropological knowledge, this landmark book also looks at how indigenous societies build today in order to help inform the past."--Publisher website
On Leon Baptista Alberti : his literary and aesthetic theories
by
Mark Jarzombek
( Book )
15 editions published between
1989
and 1990 in
English
and
Undetermined
and held by 625 WorldCat member libraries worldwide
"Listen to Alberti's voice. This is what Mark Jarzombek has done in studying virtually all of Alberti's writings on philosophy, ethics, aesthetics, architecture, and literature. Jarzombek's thorough grasp of Alberti's thought and painstaking analysis of his elusive identity transform our image of this remarkable man, carving out a new place for Alberti in literary theory, art history, and Renaissance scholarship. Instead of warming over the stereotypes of Alberti as a "universal man" or as a proponent of "civic Humanism," Jarzombek explores Alberti's views on the relationship between the writer and society. He asserts that, while Alberti was indeed an architect, an art theorist and a man of letters, he was above all a theoretician of writing: "Everywhere one turns, the problems of writing, authorship and textuality seem to appear, from his first writings... to his last." Jarzombek, opening the possibilities for a different type of discussion of Alberti and of such major works as De pictura and De re aedificatora, places Alberti more accurately within the context of his times and clarifies the intertextual relationship among his works. Jarzombek's investigation brings to light themes that have remained hidden in the complex world of Alberti's speculations. The Alberti of Jarzombek's book is an outsider struggling to resolve conflicting impulses of pessimism and hope. He is also a profound and willful thinker who, while amalgamating contemporary trends, did not endorse them but countered with a cosmological philosophy of his own"--Publisher's description
The psychologizing of modernity : art, architecture, and history
by
Mark Jarzombek
( Book )
21 editions published between
1998
and 2010 in
English
and held by 429 WorldCat member libraries worldwide
"In The Psychologizing of Modernity, Mark Jarzombek examines the impact of psychology on twentieth-century aesthetics. Analyzing the interface among psychology, art history, and avant-gardist practices, he also reflects on the longevity of the myth of aesthetic individuality as it infiltrated not only avant-grade art, but also history writing. The principal focus of this study is pre-World War II Germany, where theories of empathy and Entartung emerged; and postwar America, where artists, critics, and historians gradually shifted from their reliance on psychology to philosophy in search for more "objective" theorizing discourses."--Jacket
Designing MIT : Bosworth's New Tech
by
Mark Jarzombek
( Book )
9 editions published between
2004
and 2017 in
English
and
German
and held by 247 WorldCat member libraries worldwide
Though Bosworth's considerable social and political finesse enabled him to land the commission and balance varied competing interests, he found his classically oriented vision challenged by the engineer John Freeman, a proponent of Frederick W. Taylor's new principle of Scientific Management. However strained, the conflict ultimately resulted in a far more innovative design than either individual approach, one that employed new European concepts in industrialism, efficiency, and aesthetics in academic structures."
City of refuge : a 9/11 memorial
by
Krzysztof Wodiczko
( Book )
6 editions published in
2009
in
English
and held by 152 WorldCat member libraries worldwide
"City of Refuge: A 9/11 Memorial stands as a parallel memorial and a supplement to the World Trade Center Memorial that is presently under construction. The artist's aim is to create a more active, critical and discursive memory of the September 11 terrorist attacks, seen in their historical and political context, and in the light of their domestic and international fallout." "The resulting City of Refuge is a memorial in action: on one hand criticising the culture of memory in the wake of 9/11, on the other an ambitious proposal for public art in New York City, reckoning with the catastrophe and the political implications in terms of a cosmopolitan democracy . New and unpublished sketches and montages animate the text, visualising the memorial site. Wodiczko's focus on memory is complemented by a concentration on learning and pro-active programmes of engagement, encouraging new and informed practical initiatives, creating the hope of paving a way to a less unjust and safer world." "City of Refuge is a fascinating insight into the working mind of Wodiczko, the political and personal concepts pushing the project forward, and the idea of social responsibility infused in his work. The book is supported by text from leading scholars from a variety of disciplines, including: Mark Jarzombek, John Rajchman, Andrew Shanken, and Lisa Saltzman. Their contributions constitute a forum published alongside Wodiczko's text, ensuring an engaging debate."--BOOK JACKET
Digital Stockholm syndrome in the post-ontological Age
by
Mark Jarzombek
( Book )
3 editions published in
2016
in
English
and held by 134 WorldCat member libraries worldwide
Once, humans were what they believed. Now, the modern person is determined by data exhaust—an invisible anthropocentric ether of ones and zeros that is a product of our digitally monitored age. Author Mark Jarzombek argues that the world has become redesigned to fuse the algorithmic with the ontological, and the discussion of ontology must be updated to rethink the question of Being. In Digital Stockholm Syndrome in the Post-Ontological Age, Jarzombek provocatively studies the new interrelationship between human and algorithm --
Una historia universal de la arquitectura : un análisis cronológico comparado a través de las culturas
by
Francis D. K Ching
( )
9 editions published in
2011
in
Spanish
and
Undetermined
and held by 117 WorldCat member libraries worldwide
Este libro ofrece un excepcional recorrido cronológico por más de 500 obras paradigmáticas de la historia universal de la arquitectura. Lejos de centrarse en países y regiones específicos, el manual se organiza en estricto orden cronológico para que todas las culturas y civilizaciones converjan a través de sus legados arquitectónicos. Gracias a este enfoque innovador, el lector dispondrá de una lectura transversal comparada que permite comprender las conexiones, contrastes e influencias mutuas de las diferentes culturas arquitectónicas. Cada obra cuenta con una descripción completa del contexto en que se edificó y de sus características más relevantes, y viene acompañada de un rico material gráfico, que puede incluir mapas, fotografías y, por supuesto, las ilustraciones elaboradas por el célebre maestro del dibujo arquitectónico Francis D.K. Ching. Este primer volumen abarca desde las culturas primitivas (hacia el año 3500 a.C.) hasta el siglo XIV, y presenta reveladoras coincidencias temporales, como las del período centrado alrededor del año 200, donde la construcción del Panteón de Roma coincide con la proyectación de la ciudad mexicana de Teotihuacán y la arquitectura china de la dinastía Han; o las que rodean al año 1200, cuando se están construyendo simultáneamente las iglesias rupestres de Lalibela en Etiopía, la Alhambra de Granada o el templo japonés de Itsukushima. El segundo volumen abarca desde el siglo xv hasta nuestros días, y presenta coincidencias temporales reveladoras, como las del período del Renacimiento europeo, cuyo desarrollo coincide en el tiempo con la construcción del Machu Picchu en Perú y la Ciudad Prohibida de Pekín, o como el esplendor de la arquitectura mogol en la ciudad de Fatehpur Sikri, coincide con la construcción de las primeras haciendas españolas en América y las villas de Andrea Palladio. A su vez, el libro muestra cómo la colonización europea supuso la expansión mundial de la arquitectura del Viejo Continente, un recorrido que llega hasta la era actual de la arquitectura globalizada
Famous
( Book )
1 edition published in
2005
in
English
and held by 46 WorldCat member libraries worldwide
Celebrity permeates all levels of contemporary society; architecture, academia, the architectural press, and the mainstream media all play a role in promoting the mystique of the designer genius. The tradition of learning through apprenticeship and the struggle to have projects commissioned and built perpetuate the importance of the famous architect. Does this serve architecture or only the architectural star? The contributors to Perspecta examine both sides of the argument: Architecture moves forward through a process of innovation; fame provides the architect with the leverage needed to accomplish innovation. Or is it that fame, because of its relationship to the media and popular tastes, inevitably dilutes the quality of the architecture? Does "famous" architecture glorify only itself and neglect the people, the values, and the functions that it must serve?
more
fewer
Audience Level
0

1
General
Special
Audience level: 0.38 (from 0.12 for Art and gl ... to 0.85 for Una Histor ...)
Associated Subjects
Aesthetics
Aesthetics, Modern
Aesthetics--Psychological aspects
Alberti, Leon Battista,
Anthropology, Prehistoric
Antiquities, Prehistoric
Architects--Public opinion
Architecture
Architecture, Modern
Architecture, Postmodern
Architecture, Prehistoric
Architecture--Aesthetics
Architecture and fame
Architecture and society
Architecture--Environmental aspects
Architecture--Philosophy
Art
Art and globalization
Art--Philosophy
Bosworth, Welles,
Buildings
City planning--Social aspects
Civilization, Ancient
Collage
Destruction and pillage
Dwellings, Prehistoric
Ewing Gallery of Art and Architecture
Fascism and architecture
Germany--Dresden
Historic preservation
Hoesli, Bernhard
Human ecology
Massachusetts Institute of Technology
Memorials
Mies van der Rohe, Ludwig,
National socialism and architecture
Nature (Aesthetics)
New York (State)--New York
Ontology
Philosophy
Psychology
Public art
Reconstruction (1939-1951)
Social aspects
Steel sculpture
Vernacular architecture
Wodiczko, Krzysztof
Wood sculpture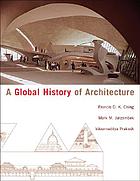 Covers
Alternative Names
Jarzombek Mark

Jarzombek, Mark M.

Jarzombek, Mark M. 1954-

Mark Jarzombek American historian

Mark Jarzombek Amerikaans historicus

Mark Jarzombek historiador estadounidense

Mark Jarzombek historiador estatunidenc

Mark Jarzombek historian amerikan

Mark Jarzombek historien américain

Mark Jarzombek storico statunitense

مارك جارزومبيك مؤرخ من امريكا

Languages