Stanford, Craig B. (Craig Britton) 1956-
Most widely held works about Craig B Stanford
Most widely held works by Craig B Stanford
Planet without apes
by
Craig B Stanford
( )
17 editions published between
2012
and 2014 in
English
and
Undetermined
and held by 2,420 WorldCat member libraries worldwide
"Stanford sees great apes as not only intelligent but also possessed of a culture: both toolmakers and social beings capable of passing cultural knowledge down through generations. Compelled by his field research to take up the cause of conservation, he is unequivocal about where responsibility for extinction of these species lies. Our extermination campaign against the great apes has been as brutal as the genocide we have long practiced on one another. Stanford shows how complicity is shared by people far removed from apes' shrinking habitats. We learn about extinction's complex links with cell phones, European meat eaters, and ecotourism, along with the effects of Ebola virus, poverty, and political instability. Even the most environmentally concerned observers are unaware of many specific threats faced by great apes. Stanford fills us in, and then tells us how we can redirect the course of an otherwise bleak future."--Jacket
Beautiful minds : the parallel lives of great apes and dolphins
by
Maddalena Bearzi
( )
15 editions published between
2008
and 2021 in
English
and held by 2,369 WorldCat member libraries worldwide
In this first book to study apes and dolphins side by side, a dolphin biologist and a primatologist who have spent their careers studying these animals in the wild, combine their insights with compelling results. Beautiful Minds explains how and why apes and dolphins are so distantly related yet so cognitively alike and what this teaches us about another large-brained mammal: Homo sapiens
Meat-eating & human evolution
( )
23 editions published in
2001
in
English
and held by 1,880 WorldCat member libraries worldwide
When, why, and how early humans began to eat meat are three of the most fundamental unresolved questions in the study of human origins. Before 2.5 million years ago the presence and importance of meat in the hominid diet is unkown. After stone tools appear in the fossil record it seems clear that meat was eaten in increasing quantities, but whether it was obtained through hunting or scavenging remains a topic of intense debate. This book takes a novel and strongly interdisciplinary aproach to the role of meat in the early hominid diet, inviting well-known researchers who study the human fossil record, modern hunter-gatherers, and nonhuman primates to contribute chapters to a volume that integrates these three perspectives. Stanford's research has been on the ecology of hunting by wild chimpanzees. Bunn is an archaeologist who has worked on both the fossil record and modern foraging people. A reconsideration of the role of hunting, scavening, and the uses of meat in light of recent data and modern evolutionary theory
The new chimpanzee : a twenty-first-century portrait of our closest kin
by
Craig B Stanford
( )
9 editions published between
2018
and 2019 in
English
and
Undetermined
and held by 1,149 WorldCat member libraries worldwide
The history of research into the lives of wild chimpanzees now spans more than a half-century since Jane Goodall began it all. The past 20 years have seen tremendous advances in our understanding of our closest kin. These include revelations about our very similar genomes, but also many new discoveries about social behavior and ecology. New cultural traditions and forms of tool use, new evidence for the causes of violence, new evidence of patterns of hunting and meat-eating, and much more. Chimpanzees are new and different apes than they were at the close of the last century. The New Chimpanzee synthesizes the findings of the past 20 years and offers new insights and interpretations of what researchers have learned. The New Chimpanzee draws from results of the 7 longest term (25-55 years) research projects from which we've learned the most about the species, augmented by other shorter field projects conducted in recent years, including my own.--
The hunting apes : meat eating and the origins of human behavior
by
Craig B Stanford
( Book )
22 editions published between
1999
and 2001 in
English
and
Undetermined
and held by 1,134 WorldCat member libraries worldwide
Stanford examines great ape behavior and hunter-gatherer societies to support his hyothisis that the hunting, eating and sharing of meat drove human evolution
Upright : the evolutionary key to becoming human
by
Craig B Stanford
( Book )
6 editions published in
2003
in
English
and held by 843 WorldCat member libraries worldwide
Explores the proposition that the ability to walk upright -- rather than brain size or language facility -- that makes man human
Significant others : the ape-human continuum and the quest for human nature
by
Craig B Stanford
( Book )
12 editions published between
2001
and 2002 in
English
and
Undetermined
and held by 776 WorldCat member libraries worldwide
This work concerns what the family connection between apes and humans really means. The co-director of the famous Jane Goodall Research Centre uses knowledge of great ape behaviour to examine (and puncture) many myths about humans - about mating practices, the origins of human cognition and others
The last tortoise : a tale of extinction in our lifetime
by
Craig B Stanford
( Book )
5 editions published in
2010
in
English
and held by 574 WorldCat member libraries worldwide
"Tortoises may be the first family of higher animals to become extinct in the coming decades. They are losing the survival race because of what distinguishes them, in particular their slow, steady pace of life and reproduction." "The Last Tortoise offers an introduction to these remarkable animals and the extraordinary adaptations that have allowed them to successfully populate a diverse range of habitats - from deserts to islands to tropical forests. The shields that protect their shoulders and ribs have helped them evade predators. They are also safeguarded by their extreme longevity and long period of fertility. Craig Stanford details how human predation has overcome these evolutionary advantages, extinguishing several species and threatening the remaining forty-five." "At the center of this beautifully written work is Stanford's own research in the Mascarene and Galapagos Islands, where the plight of giant tortoise populations illustrates the threat faced by all tortoises. He addresses unique survival problems, from genetic issues to the costs and benefits of different reproductive strategies. Though the picture Stanford draws is bleak, he offers reason for hope in the face of seemingly inevitable tragedy. Like many intractable environmental problems, extinction is not manifest destiny. Focusing on tortoise nurseries and breeding facilities, the substitution of proxy species for extinct tortoises, and the introduction of species to new environments, Stanford's work makes a persuasive case for the future of the tortoise in all its rich diversity."-- Jaquette
Chimpanzee and red colobus : the ecology of predator and prey
by
Craig B Stanford
( Book )
11 editions published between
1998
and 2001 in
English
and held by 391 WorldCat member libraries worldwide
Our closest living relatives, the chimpanzees, are familiar enough - bright and ornery and promiscuous. But they also kill and eat their kin, in this case the red colobus monkey, which may say something about primate - even hominid - evolution. This book, the first detailed account of a predator-prey relationship involving two wild primates, documents a six-year investigation into how the risk of predation molds primate society. Taking us to Gombe National Park in Tanzania, a place made famous by Jane Goodall's studies, the book offers a close look at how predation by wild chimpanzees - observable in the park as nowhere else - has influenced the behavior, ecology, and demography of a population of red colobus monkeys
Biological anthropology : the natural history of humankind
by
Craig B Stanford
( Book )
48 editions published between
2005
and 2017 in
English
and held by 367 WorldCat member libraries worldwide
This textbook presents a survey of physical anthropology, the branch of anthropology that studies the physical development of the human species. It plays an important part in the study of human origins and in the analysis and identification of human remains for legal purposes. It draws upon human body measurements, human genetics, and the study of human bones and includes the study of human brain evolution, and of culture as neurological adaptation to environment. The authors use the progressive term "biological anthropology" to mean "an integrative combination of information from the fossil record and the human skeleton, genetics of individuals and of populations, our primate relatives, human adaptation, and human behavior."
more
fewer
Audience Level
0

1
General
Special
Audience level: 0.19 (from 0.06 for Scimmie ca ... to 0.95 for Scimmie ca ...)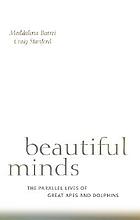 Covers
Alternative Names
Craig B. (Craig Britton) Stanford

Craig Stanford Amerikaans antropoloog

Craig Stanford anthropologue américain

Craig Stanford antropòleg estatunidenc

Craig Stanford antropólogo estadounidense

Craig Stanford antropólogo norte-americano

Craig Stanford antropologo statunitense

Craig Stanford antropólogu estauxunidense

Stanford, C. B.

Stanford, Craig.

Stanford, Craig 1956-

Stanford, Craig B.

Stanford, Craig B. 1956-

Stanford, Craig B. (Craig Britton)

Stanford Craig Britton

Stanford, Craig Britton 1956-

كرايج ستانفورد

كرايغ ستانفورد عالم بعلوم الإنسان من الولايات المتحدة الأمريكية

کریگ استنفورد

스탠포드, 크래이그 1956-

스탠포드, 크레이그 1956-

スタンフォード, クレイグ

スタンフォード, クレイグ・B

Languages