Kroto, H. W.
Most widely held works about H. W Kroto
Most widely held works by H. W Kroto
Molecular rotation spectra
by
H. W Kroto
( Book )
24 editions published between
1975
and 2003 in
English
and
Undetermined
and held by 423 WorldCat member libraries worldwide
The Fullerenes
by
H. W Kroto
( Book )
18 editions published between
1993
and 2012 in 3 languages and held by 246 WorldCat member libraries worldwide
Until recently, the element carbon was believed to exhibit only two main allotropic forms, diamond and graphite. Research in the US and Europe has now confirmed the existence of a third previously unknown form - buckminsterfullerene (C60) and its relatives, the fullerenes (C24, C28, C32, C70 etc). The story of fullerene chemistry, physics and materials science began in 1985, almost twenty years after the existence of a spherical carbon cluster was first considered. In September 1985 a joint Sussex/Rice Universities team including Kroto, Heath, O'Brien, Curl and Smalley used a powerful mass spectrometric technique to identify the C+60 species, and proposed a spherical structure and the name buckminsterfullerene. It was not, however, until Krätschmer and Huffman reported the isolation of crystals of C60 in 1990 that the closed cage structure of C60 could be confirmed. The Fullerenes documents the work leading up to 1990 and more recent developments in the field of fullerene research and will serve as an indispensible reference tool for all workers in this area
The Fullerenes : new horizons for the chemistry, physics, and astrophysics of carbon
by
H. W Kroto
( Book )
24 editions published between
1993
and 2010 in
English
and
Undetermined
and held by 230 WorldCat member libraries worldwide
"In 1985, Buckminsterfullerene (fullerene-60) C[subscript 60] was discovered serendipitously during graphite laser vaporization experiments designed to simulate the chemistry in a red giant carbon star. The molecule was isolated for the first time in macroscopic amounts in 1990, a breakthrough which triggered an explosion of research into its chemical and physical properties. The fullerenes hold great potential for material science applications, such as semiconductors and microscopic engineering, and as new compounds for pharmaceuticals, polymers and the chemical industry. Buckminsterfullerene possesses a beauty and elegance that has excited the imaginations of laymen and scientists alike. It seems almost impossible to comprehend how the existence of the third well-characterized allotrope of carbon could have evaded discovery until virtually the end of the twentieth century. In October 1992 a Discussion Meeting of the Royal Society entitled 'A Post-Buckminsterfullerene View of the Chemistry, Physics and Astrophysics of Carbon' organized by H.W. Kroto, A.L. MacKay, G. Turner and D.R.M. Walton, was held to celebrate this exciting advance. The scientists who played key roles in the discovery and who are currently uncovering fascinating problems and the implications of this elegant molecule, presented the papers published in this book."--Jacket
Bionanodesign : following nature's touch
by
Maxim Ryadnov
( )
5 editions published in
2009
in
English
and
Undetermined
and held by 58 WorldCat member libraries worldwide
This new publication brings together contemporary approaches for designing nanostructures that employ naturally derived self-assembling motifs as synthetic platforms, The progress of today's science and technology encounters an increasing demand for finer and more efficiently performing materials with properties superior over those of current and hence ageing devices. Whether this is concerned with electronics or drug delivery, cancer diagnostics or alternative energy sources, the search for means of miniaturizing the existing materials or devising fundamentally new components with higher capacities appears to be relentless. A saving solution to this is widely proposed as the design and fabrication of nanostructures, molecular architectures with dimensions featured below 100 nm. Replicating Nature's designs faithfully reproduced over millions of years provides perhaps the most straightforward route to success. Nature offers examples of nanodefined self-assemblies in virtually all levels of biological organization. However explicit guidance to the fabrication of functional or specialist nanostructures is of paramount importance. Nanotechnology is often referred to as building nanoscale structures from bottom up. However, while it is visually clear what is at "up" little is given and understood what is at the "bottom". This new book gives the notion of and provides rules for building nanostructures from basics - the very bottom. The main objective of this publication is to bring together contemporary approaches for designing nanostructures that employ naturally derived self-assembling motifs as synthetic platforms. The book has been written to satisfy the demands that motivate the search for and principles that prove to help the design of novel nanostructures. The overall goal is to compile the existing understanding of rules that govern biomolecular self-assembly into a practical guide to molecular nanotechnology. It is written in the shape of a review referenced as fully as permissible within the context of biomolecular design, which forms a general trend throughout. The volume is composed of three core chapters focusing on three prominent topics of applied nanotechnology where the role of nanodesign is predominant. The three key areas from which popular highlights can be drawn are: -employing the genetic repository, DNA, for creating various geometric nanoscale objects and patterns -the empirical pursuit of an artificial virus, a magic bullet in gene therapy -designing artificial extracellular matrices for regenerative medicine Specific applications that arise from designed nanoscale assemblies as well as fabrication and characterization techniques are of secondary importance and whenever they appear serve as progress and innovation highlights. The book takes an unconventional approach in delivering material of this kind. It does not lead straight to applications or methods as most nanotechnology works tend to do, but instead it focuses on the initial and primary aspect of "nano" rather than on "technology". Nanodesign is unique in its own field - illustrations are essential and the cohort of brilliant bioinspired designs reported to date form a major part of the publication. In addition, key bibliographic references are covered as fully as possible. A special appendix giving a short list of leading world laboratories engaged in bioinspired nanodesign is also included
Atom resolved surface reactions : nanocatalysis
by
P. R Davies
( )
5 editions published in
2007
in
English
and
Undetermined
and held by 56 WorldCat member libraries worldwide
This book offers a unique perspective of the impact of scanning probe microscopies on our understanding of the surface chemistry at the nanoscale
C60 Buckminsterfullerene : the celestial sphere that fell to earth
by
H. W Kroto
( Visual )
4 editions published between
1995
and 2004 in
English
and
Spanish
and held by 11 WorldCat member libraries worldwide
Harold Kroto discusses the discovery of C60 Buckminsterfullerene and how the study of carbon chemistry and materials science was changed by studying the role of carbon in space and stars
more
fewer
Audience Level
0

1
Kids
General
Special
Audience level: 0.58 (from 0.03 for Spectrosco ... to 0.97 for Harold Kro ...)
Associated Subjects
Advertising--Cosmetics
Architecture and technology
Art, German
Atomic spectroscopy
Berg, Paul,
Biotechnology
Buckminsterfullerene
Carbon
Chemical reactions
Chemistry
Chu, Steven
Civilization, Western
Cosmetics
Cosmetics industry
Cosmetics--Testing
Cronin, James W.,
Design and technology
Discoveries in science
Enlightenment
Fragmentation reactions
Fullerenes
Hounsfield, Godfrey,
Humanities
Interdisciplinary approach to knowledge
Klug, A.--(Aaron),--Sir,
Lee, T. D.,
Materials science
Molecular rotation
Molecular spectra
Molecular spectroscopy
Nanochemistry
Nanoscience
Nanostructured materials
Nanotechnology
Phillips, William D.--(William Daniel),
Plasma (Ionized gases)
Quantum theory
Rationalism
Reason
Recombinant molecules
Reines, Frederick,
Science and the humanities
Skin
Smalley, Richard E
Structure-activity relationships (Biochemistry)
Surface chemistry
Technology
Vapors
Video tapes
Zewail, Ahmed H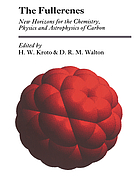 Alternative Names
Harold Kroto

Harold Kroto brit kémikus

Harold Kroto britischer Chemiker und Nobelpreisträger für Chemie

Harold Kroto britisk kjemiker og Nobelpristager i kjemi

Harold Kroto Brits scheikundige

Harold Kroto chimico inglese

Harold Kroto chimist britanic

Harold Kroto chimiste britannique

Harold Kroto químic britànic

Harold Kroto químico británico

Harold Walter Kroto

Harold Walter Kroto químico británico

Harolds Kroto

Kroto, H. W.

Kroto, Harold.

Kroto, Harold W.

Kroto, Harold Walter.

Kroto, Harold Walter, Sir

Kroto, Harry.

Krotoschiner, Harold

Krotoschiner, Harold Walter

Χάρρυ Κρότο

Гаролд Крото

Крото, Харольд

Хари Крото британски хемичар и нобеловец

Հարի Կրոտո

הארי קרוטו

הארי קרוטו כימאי בריטי

هارولد كروتو

هارولد كروتو كيميائي بريطاني

هارولد کروتو شیمی‌دان بریتانیایی

ہیری کروٹو

हॅरोल्ड क्रोटो

হ্যারল্ড ওয়াল্টার ক্রোটো

হ্যারল্ড ওয়াল্টার ক্রোটো ব্রিটিশ রসায়নবিদ

クロトー, ハリー

クロート, ハロルド

ハロルド・クロトー

哈罗德·克罗托

Languages
Covers