Nicolaides, Roy A.
Most widely held works by Roy A Nicolaides
Maple : a comprehensive introduction
by
Roy A Nicolaides
( Book )
11 editions published in
1996
in
English
and held by 303 WorldCat member libraries worldwide
Knowledge of one or more high level symbolic mathematics programs is rapidly becoming a necessity for mathematics users from all fields of science. The aim of this book is to provide a solid grounding in Maple, one of the best known of these programs. The authors have sought to combine efficiency and economy of exposition with a full coverage of Maple. The book has twelve chapters, of which eight are completely accessible to anyone who has completed the usual calculus and linear sequences as taught in American universities. There are three chapters on Maple programming. These can be read without prior programming experience, but a knowledge of a high-level programming language (Basic, Fortran, C, etc.) will be helpful. There is also a chapter on some relevant aspects of abstract algebra. Although complete in its coverage of Maple, there is no "fat" in the book. Above all, the book is designed to enable the reader to extract value from Maple without wasting time and effort in the learning process. It provides a fast track to Maple expertise
Incompressible computational fluid dynamics : trends and advances
by
Max D Gunzburger
( Book )
18 editions published between
1992
and 2011 in
English
and held by 300 WorldCat member libraries worldwide
Incompressible computational fluid dynamics is an emerging and important discipline, with numerous applications in industry and science. Its methods employ rigourous mathematical analysis far beyond what is presently possible for compressible flows. Vortex methods, finite elements, and spectral methods are emphasised. Contributions from leading experts in the various sub-fields portray the wide-ranging nature of the subject. The book provides an entrée into the current research in the field. It can also serve as a source book for researchers and others who require information on methods and techniques
Divergence boundary conditions for vector helmholtz equations with divergence constraints
by
Urve Kangro
( Book )
5 editions published in
1997
in
English
and held by 85 WorldCat member libraries worldwide
The idea of replacing a divergence constraint by a divergence boundary condition is investigated. The connections between the formulations are considered in detail. It is shown that the most common methods of using divergence boundary conditions do not always work properly. Necessary and sufficient conditions for the equivalence of the formulations are given
Spurious fields in time domain computations of scattering problems
by
Urve Kangro
( Book )
5 editions published in
1995
in
English
and held by 79 WorldCat member libraries worldwide
In this paper two dimensional electromagnetic scattering problems with a time periodic incident field are considered. The scatterer is a perfect conductor, and an artificial boundary condition is used. The large time behavior of solutions, depending on (divergence free) initial conditions, is characterized. It turns out that in addition to the expected time-periodic solution the limiting solution may also contain a spurious stationary field. The source of the stationary field is explained and equations describing it are obtained. Several avoidance strategies are discussed, and numerical comparisons of these techiques are given
Computational electromagnetics and its applications
by
Thomas G Campbell
( Book )
10 editions published in
1997
in
English
and held by 79 WorldCat member libraries worldwide
This publication documents the proceedings of the first Workshop on Computational Electromagnetics (CEM) and Applications, hosted by the Institute for Computer Applications in Science and Engineering (ICASE) and the NASA Langley Research Center, Hampton, Virginia, 29-31 May, 1996, and attended by approximately 70 people from academia, government laboratories, and industry. ICASE's charter mission in 1972 remains today - to explore novel computer environments (vector in the 1970s; parallel in the 1990s) for scientific computing. These proceedings provide a necessary foundation for symposia in computational electromagnetics for future aerospace applications. <br/> The objectives of this CEM Workshop were to provide a forum for many of the leaders of the community to assess the state of CEM technology and to discuss areas of research for future programmatic planning activities. Workshop sessions included topics on optimization, industrial applications, algorithms, and a special panel session was provided during which issues were discussed and future research areas were identified. Hopefully, this publication will stimulate and improve communication among multidisciplinary researchers as well as highlighting several CEM areas that need improvement - especially for highly challenging problems. The two most important criteria in the selection of speakers for the workshop were their substantial contribution to large-scale CEM problems and their ability to articulate the issues confronting the CEM research community. Based on the results obtained, it is anticipated that this publication will be useful to government, industry, and university researchers to plan future research tasks in CEM analytical methods and applications
Covolume solutions of three dimensional div-curl equations : contract NAS1-19480
by
Roy A Nicolaides
( Book )
6 editions published in
1995
in
English
and held by 77 WorldCat member libraries worldwide
Delaunay-Voronoi mesh systems provide a generalization of the classical rectangular staggered meshes to unstructured meshes. In this work it is shown how such covolume discretizations may be applied to div-curl systems in three dimensions. Error estimates are proved and confirmed by a numerical illustration. (AN)
Direct discretization of planar div-curl problems
by
Roy A Nicolaides
( Book )
5 editions published in
1989
in
English
and held by 76 WorldCat member libraries worldwide
A control volume method is proposed for planar div-curl systems. The method is independent of potential and least squares formulations, and works directly with the div-curl system. The novelty of the technique lies in its use of a single local vector field component and two control volumes rather than the other way round. A discrete vector field theory comes quite naturally from this idea and is developed in the paper. Error estimates are proved for the method, and other ramifications investigated. (JHD)
more
fewer
Audience Level
0

1
Kids
General
Special
Audience level: 0.62 (from 0.48 for Compatible ... to 0.99 for Computatio ...)
Related Identities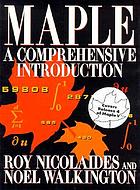 Alternative Names
Nicolaides, R. A.

Nicolaides, R. A. (Roy A.)

Nicolaides, Roy.

Languages
Covers