Tobin, Beth Fowkes
Most widely held works by Beth Fowkes Tobin
History, gender & eighteenth-century literature
( Book )
5 editions published in
1994
in
English
and held by 418 WorldCat member libraries worldwide
At once feminist and historical, the essays in History, Gender, and Eighteenth-Century Literature draw on culture, history, and gender as categories of analysis to explore British literature. From a variety of critical angles, the contributors to this volume contend that a comprehensive understanding of the circumstances and conditions of women's and men's lives is vital to the task of literary criticism. The texts under consideration range from the late seventeenth to the early nineteenth centuries, from popular and subliterary genres, such as conduct books and agricultural manuals, to works by such canonical writers as Joseph Addison, Richard Steele, Henry Fielding, Frances Burney, and Jane Austen. Providing models that will encourage feminists to turn to history and culture in their analyses of literary texts, these essays explore the cultural and historical specificity of ideas about women and men, their roles, and their "nature" as manifested in literature. Among the topics discussed are the ways in which texts create gendered subjectivities and promote the production of masculine and feminine spheres of activity; the use of more traditional historical methods aimed at rediscovering women's lived experience; the economic and political forces that shape women's lives; the legal foundations of women's powerlessness; the representation of the body; and violations of gender categories. A central tenet of feminist criticism in recent years has been the conviction that gender must be understood not just in biological terms but also in its fuller sense as a social and cultural construct. This assumption leads to the awareness that the conditions shaping women's experience - and the construction of gender - are constantly shifting. It is this challenge that the essays in History, Gender, and Eighteenth-Century Literature explore. "We must recognize historical difference," writes Beth Fowkes Tobin, "because with this understanding will come the recognition that as women, as writers, and as readers, we are constituted by our society, and upon this recognition depends our liberation."
Colonizing nature : the tropics in British arts and letters, 1760-1820
by
Beth Fowkes Tobin
( Book )
14 editions published between
2004
and 2011 in
English
and held by 385 WorldCat member libraries worldwide
"With its control of sugar plantations in the Caribbean and tea, cotton, and indigo production in India, Britain in the eighteenth and nineteenth centuries dominated the global economy of tropical agriculture. In Colonizing Nature, Beth Fowkes Tobin shows how dominion over "the tropics" as both a region and an idea became central to the way in which Britons-imagined their role in the world." "Just as mastery of tropical nature, and especially its potential for agricultural productivity, became key concepts in the formation of British imperial identity, Colonizing Nature suggests that intellectual and visual mastery of the tropics - through the creation of art and literature - accompanied material appropriations of land, labor, and natural resources. Tobin convincingly argues that the depictions of tropical plants, gardens, and landscapes that circulated in the British imagination provide a key to understanding the forces that shaped the British Empire."--Jacket
Material women, 1750-1950 : consuming desires and collecting practices
( Book )
13 editions published between
2009
and 2016 in
English
and held by 305 WorldCat member libraries worldwide
Providing a cross-cultural perspective on consumption, this volume builds upon and complicates the idea that consumption, as a form of meaning making, is key to the construction of gendered, classed, and national identities
Women and the material culture of needlework and textiles, 1750-1950
( Book )
11 editions published between
2009
and 2016 in
English
and held by 279 WorldCat member libraries worldwide
"Rejecting traditional notions of what constitutes art, this book brings together essays on a variety of fiber arts to recoup women's artistic practices by redefining what counts as art. Although scholars over the last twenty years have turned their attention to fiber arts, redefining the conditions, practices, and products as art, there is still much work to be done to deconstruct the stubborn patriarchal art/craft binary. With essays on a range of fiber art practices, including embroidery, knitting, crocheting, machine stitching, rug making, weaving, and quilting, this collection contributes to the ongoing scholarly redefinition of women's relationship to creative activity. Focusing on women as producers of cultural products and creators of social value, the contributors treat women as active subjects and problematize their material practices and artifacts in the complex world of textiles. Each essay also examines the ways in which needlework both performs gender and, in turn, constructs gender. Moreover, in concentrating on and theorizing material practices of textiles, these essays reorient the study of fiber arts towards a focus on process - the making of the object, including the conditions under which it was made, by whom, and for what purpose - as a way to rethink the fiber arts as social praxis."--Jacket
Women and things, 1750-1950 : gendered material strategies
by
Maureen Daly Goggin
( Book )
11 editions published between
2009
and 2016 in
English
and
Undetermined
and held by 263 WorldCat member libraries worldwide
Reframing the scholarship on women and material culture, this volume explores how women from widely different times and places made meaning, and formed identities, through the materials they created and consumed, with focus on the fiber arts, consumption and collecting, and the production of material objects
The materiality of color : the production, circulation, and application of dyes and pigments, 1400-1800
by
Andrea Feeser
( Book )
13 editions published between
2012
and 2017 in
English
and held by 240 WorldCat member libraries worldwide
Although much has been written on the aesthetic value of color, there are other values that adhere to it with economic and social values among them. Through case studies of particular colors and colored objects, this volume demonstrates just how complex the history of color is by focusing on the diverse social and cultural meanings of color; the trouble, pain, and suffering behind the production and application of these colors; the difficult technical processes for making and applying color; and the intricacy of commercial exchanges and knowledge transfers as commodities and techniques moved from one region to another. By emphasizing color's materiality, the way in which it was produced, exchanged, and used by artisans, artists, and craftspersons, contributors draw attention to the disjuncture between the beauty of color and the blood, sweat, and tears that went into its production, circulation, and application as well as to the complicated and varied social meanings attached to color within specific historical and social contexts. This book captures color's global history with chapters on indigo plantations in India and the American South, cochineal production in colonial Oaxaca, the taste for brightly colored Chinese objects in Europe, and the thriving trade in vermilion between Europeans and Native Americans. To underscore the complexity of the technical knowledge behind color production, there are chapters on the 'discovery' of Prussian blue, Brazilian feather technique, and wallpaper production. To sound the depths of color's capacity for social and cultural meaning-making, there are chapters that explore the significance of black ink in Shakespeare's sonnets, red threads in women's needlework samplers, blues in Mayan sacred statuary, and greens and yellows in colored glass bracelets that were traded across the Arabian desert in the late Middle Ages
The history of Miss Betsy Thoughtless
by
Eliza Fowler Haywood
( Book )
8 editions published in
1997
in
English
and held by 200 WorldCat member libraries worldwide
"A lively, pretty young orphan with a large fortune, Miss Betsy Thoughtless is courted by several eligible suitors. Enjoying their adoration, she dallies with their affections and postpones marriage. Her flirtatiousness, however, alienates the right man, and scares her guardian into marrying her off to a brutish husband. This is one of the first novels (1751) to depict a heroine questioning the sexual double standard and institution of marriage."--Publisher's description
The Duchess's shells : natural history collecting in the age of Cook's voyages
by
Beth Fowkes Tobin
( Book )
6 editions published in
2014
in
English
and held by 174 WorldCat member libraries worldwide
"Margaret Cavendish Bentinck, the 2nd Duchess of Portland (1715-1785), was one of the wealthiest women in eighteenth-century Britain. She collected fine and decorative arts (the Portland Vase was her most famous acquisition), but her great love was natural history, and shells in particular. Over the course of twenty years, she amassed the largest shell collection of her time, which was sold after her death in a spectacular auction. Beth Fowkes Tobin illuminates the interlocking issues surrounding the global circulation of natural resources, the commodification of nature, and the construction of scientific value through the lens of one woman's marvelous collection. This unique study tells the story of the collection's formation and dispersal-about the sailors and naturalists who ferried rare specimens across oceans and the dealers' shops and connoisseurs' cabinets on the other side of the world. Exquisitely illustrated, this book brings to life Enlightenment natural history and its cultures of collecting, scientific expeditions, and vibrant visual culture."
more
fewer
Audience Level
0

1
Kids
General
Special
Audience level: 0.52 (from 0.28 for The histor ... to 0.98 for Pacific ar ...)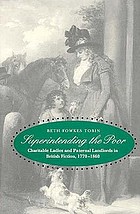 Alternative Names
Fowkes Tobin, Beth 1950-

Tobin, Beth F.

Tobin, Beth Fowkes

Languages
Covers