Abdolah, Kader pseud. van Hossein Sadjadi Ghaemaghami
Overview
| | |
| --- | --- |
| Works: | 114 works in 531 publications in 22 languages and 5,785 library holdings |
| Genres: | Fiction History Historical fiction Parodies, imitations, etc Criticism, interpretation, etc Political fiction Short stories Biography Domestic fiction |
| Roles: | Author, Contributor, zxx, Interviewee, Translator |
| Classifications: | PT5881.1.B36, 839.31364 |
Most widely held works about Kader Abdolah
Most widely held works by Kader Abdolah
The house of the mosque
by
Kader Abdolah
( Book )
80 editions published between
2005
and 2016 in 20 languages and held by 804 WorldCat member libraries worldwide
De wederwaardigheden van de grote familie van een Iraanse tapijthandelaar, die het huis van de moskee bewoont, tegen de achtergrond van de islamitische revolutie in 1979
The king
by
Kader Abdolah
( Book )
38 editions published between
2002
and 2016 in 9 languages and held by 665 WorldCat member libraries worldwide
"A hypnotic page-turner about the grinding gears of historical change and ruthless palace intrigue in Persia, c. 1848. The King, young Shah Naser, takes to the throne of Persia at a turning point of history: he inherits an enchanted medieval world of harems, eunuchs, and treasures as well as a palace of secret doors, sudden deaths, and hidden agendas. Within the court is danger enough: outside all manner of change threatens--industrialization, colonization. Russia and England conspire to open the King's empire; his mother and his vizier take opposing sides. The poor King--almost an exact contemporary of Queen Victoria--is trapped. He likes some aspects of modernity (electricity, photography) but can't embrace democracy. He must be a sovereign: he must keep his throne. The King cannot face change and he cannot escape it. With this gleaming and seemingly simple story, breathlessly paced and beautifully told, Kader Abdolah, the acclaimed Iranian émigré novelist, speaks of deeper truths. A novel which has many timely things to say about eras of change and upheaval, The King is an unforgettable book"--
My father's notebook : a novel
by
Kader Abdolah
( Book )
40 editions published between
2000
and 2013 in 9 languages and held by 575 WorldCat member libraries worldwide
Aga Akbar uses these cuneiform characters to fill his notebook with writings only he can understand. Years later, his political-dissident son, Ishmael, has been forced to flee Iran. From his new home in the Netherlands, he attempts to translate the notebook, and in the process he tells his father's story, his own story, and the story of twentieth-century Iran -- from the building of the first railroad to the struggles for power among the shah, the communists, and the mullahs, and ending with the revolution
De reis van de lege flessen : roman
by
Kader Abdolah
( Book )
50 editions published between
1997
and 2012 in 10 languages and held by 317 WorldCat member libraries worldwide
De relatie met zijn Nederlandse buurman brengt bij een politieke vluchteling uit Iran allerlei herinneringen boven
Spijkerschrift : notities van Aga Akbar
by
Kader Abdolah
( Book )
26 editions published between
2000
and 2015 in
Dutch
and
Norwegian
and held by 289 WorldCat member libraries worldwide
Een doofstomme man in de Iraanse bergen communiceert met een eigen gebarentaal en spijkerschrift
De kraai
by
Kader Abdolah
( Book )
13 editions published between
2011
and 2015 in 4 languages and held by 223 WorldCat member libraries worldwide
Een in Perzië opgegroeide makelaar in koffie, gevestigd aan de Lauriergracht in Amsterdam, verdeelt zijn dag over zijn werk en zijn passie
Papegaai vloog over de IJssel
by
Kader Abdolah
( Book )
14 editions published between
2014
and 2016 in 3 languages and held by 193 WorldCat member libraries worldwide
In de jaren tussen 1970 en 2010 wordt de Nederlandse samenleving sterk beïnvloed door de komst van asielzoekers - ook in het streng protestantse dorpje Zalk
De Koran : een vertaling
by
Kader Abdolah
( Book )
9 editions published between
2008
and 2016 in
Dutch
and held by 163 WorldCat member libraries worldwide
Roman modelleret over Koranen
Salam Europa!
by
Kader Abdolah
( Book )
5 editions published between
2016
and 2017 in
Dutch
and held by 162 WorldCat member libraries worldwide
West-Europa aan het eind van de negentiende eeuw. Voor het eerst in de geschiedenis reist een sjah van Perzië door Europa in de fascinerendste tijd van het oude continent. Hij reist per trein en boot, met in zijn kielzog een ontzagwekkende stoet ruziënde familieleden, jaloerse hovelingen, dienaren en boodschappers. De sjah is benieuwd. Wat staat hem te wachten, in Rusland, in Duitsland, in Engeland en in Frankrijk? En vooral in Brussel en Amsterdam, twee hoofdsteden waarin de sjah op het eerste gezicht geen enkele interesse heeft? 'Salam Europa!' is een nog nooit eerder verteld verhaal over Europa, gezien door de ogen van een nieuwsgierige monarch die op plaatsen komt waar geen historicus ooit heeft kunnen komen. Tegelijk wordt het verhaal verteld door de ogen van Kader Abdolah zelf, die zo'n 150 jaar later de lange reis vanuit Iran maakte. 'Salam Europa!', de nieuwe, grote roman van Kader Abdolah, is een boek over nieuwsgierigheid en belangstelling voor de ander. Het is een overrompelende roman, over de schoonheid en de betekenis van het over de grenzen kijken, waarin realiteit en verbeelding door elkaar lopen, zodat de lezer niet meer kan onderscheiden welke pagina verzonnen is en welke niet. Maar 'Salam Europa!' is tevens een vertelling over het heden, waarin Kader Abdolah de gebeurtenissen van nu, de komst van miljoenen immigranten, de aanslagen in Parijs en de gebeurtenissen in Duitsland en Nederland op een onvergelijkbare manier in zijn verhaal verweeft. Het is een hoogst actuele roman
Dit mooie land : Mirza-columns uit de Volkskrant
by
Kader Abdolah
( Book )
5 editions published between
2009
and 2013 in
Dutch
and held by 149 WorldCat member libraries worldwide
Sinds 1996 is Kader Abdolah een vaste waarde in de maandageditie van de Volkskrant. In zijn columns, met de naam Mirza (kroniekschrijver), bespreekt hij op eigenzinnige wijze de actualiteit. Steeds persoonlijk, steeds vanuit het perspectief van de verbaasde, soms geïrriteerde of juist milde buitenstaander, port hij met een stokje in de Nederlandse mierenhoop. Ook de ontwikkelingen op wereldniveau ontsnappen niet aan zijn aandacht. Kader Abdolah heeft het vermogen de waan van de dag in een breed perspectief te plaatsen of juist te relativeren. Niet zelden verbindt hij elementen uit de schatkamer van de Perzische literatuur of het dagelijks leven in zijn vaderland met de thema's in zijn columns. Dit mooie land is een verzameling van de columns van 1 september 2003 tot 1 september 2008, een belangrijke periode in de loopbaan van Abdolah: het zijn de jaren van 'Het huis van de moske'e en 'De boodschapper en De Koran'. Bron: Flaptekst, uitgeversinformatie
more
fewer
Audience Level
0

1
Kids
General
Special
Audience level: 0.76 (from 0.51 for My father' ... to 0.87 for De meisjes ...)
Related Identities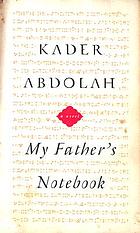 Alternative Names
Abd Allāh, Qādir

ʿAbd Allāh, Qādir, 1954-

Abd Ilah, Qadir

ʻAbd Ilāh, Qādir, 1954-

Abdollah, Kader

Abudula, Ka de er

Farahani, Hossein Sadjadi Ghaemmaghami.

Farahani, Hossein Sadjadi Ghaemmaghami, 1954-

Farahni, Hossein Sadjadi Ghaemmaghami

Ghaemaghami, Hossein Sadjadi

Ghaemaghami, Hossein Sadjadi 1954-

Ghaemaghami, Hossein Sadjadi van

Ghaemmaghami Farahani , Hossein Sadjadi

Ghaemmaghami Farahni, Hossein Sadjadi

Hossein Sadjadi Ghaemaghami, Farahani, 1954-

Kader Abdola

Kader Abdolah Columnist, poet, writer

Kader Abdolah iranischer Schriftsteller

Kader Abdolah scrittore iraniano

Kader Abdollah

Mirza.

Mirza 1954-....

Sadjadi Ghaemaghami, Hossein

Sadjadi Ghaemaghami, Hossein, 1954-

Sadjadi Ghaemaghami, Hossein, Pseudonyme

Sadjadi Ghaemmaghami Farahni, Hossein

عبد الله، قادر

عبد اله، قادر

قادر عبدالله

阿杜拉著, 卡德尔

Languages
Covers