Omohundro Institute of Early American History & Culture
Most widely held works by Omohundro Institute of Early American History & Culture
The William and Mary quarterly
by
Va.) Institute of Early American History and Culture (Williamsburg
( )
in
English
and held by 2,006 WorldCat member libraries worldwide
Provides image and full-text online access to back issues. Consult the online table of contents for specific holdings
Slave counterpoint : Black culture in the eighteenth-century Chesapeake and Lowcountry
by
Philip D Morgan
( Book )
4 editions published in
1998
in
English
and held by 1,223 WorldCat member libraries worldwide
"On the eve of the American Revolution, nearly three-quarters of all African Americans in mainland British America lived in two regions: the Chesapeake, centered in Virginia, and the Lowcountry, with its hub in South Carolina. Here, Philip Morgan compares and contrasts African American life in these two regional Black cultures, exploring the differences as well as the similarities. The result is a detailed and comprehensive view of slave life in the colonial American South."
The other founders : Anti-Federalism and the dissenting tradition in America, 1788-1828
by
Saul Cornell
( Book )
3 editions published in
1999
in
English
and held by 1,028 WorldCat member libraries worldwide
"Fear of centralized authority is deeply rooted in American history. The struggle over the U.S. Constitution in 1788 pitted the Federalists, supporters of a stronger central government, against the Anti-Federalists, the champions of a more localist vision of politics. But, argues Saul Cornell, while the Federalists may have won the battle over ratification, it is the ideas of the Anti-Federalists that continue to define the soul of American politics."--Jacket
Forced founders : Indians, debtors, slaves, and the making of the American Revolution in Virginia
by
Woody Holton
( Book )
2 editions published in
1999
in
English
and held by 939 WorldCat member libraries worldwide
"In this provocative reinterpretation of one of the best-known events in American history, Woody Holton shows that when Thomas Jefferson, George Washington, and other elite Virginians joined their peers from other colonies in declaring independence from Britain, they acted partly in response to grassroots rebellions against their own rule."--Jacket
Captives & cousins : slavery, kinship, and community in the Southwest borderlands
by
James Brooks
( Book )
3 editions published in
2002
in
English
and held by 904 WorldCat member libraries worldwide
Examines the origins and legacies of a captive exchange economy within and among native American and Euramerican communities throughout the Southwest Borderlands from the Spanish colonial era to the end of the nineteenth century, detailing a "slave system" in which victims symbolized social wealth, performed services for their masters, and produced material goods under the threat of violence, with slave and livestock raiding and trading among Apaches, Comanches, Kiowas, Navajos, Utes, and Spaniards providing labor resources, redistributing wealth, and fostering kin connections that integrated disparate groups even as these practices renewed cycles of violence and warfare
This violent empire : the birth of an American national identity
by
Carroll Smith-Rosenberg
( Book )
4 editions published in
2010
in
English
and held by 839 WorldCat member libraries worldwide
"This Violent Empire traces the origins of American violence, racism, and paranoia to the founding moments of the new nation and the initial instability of Americans' national sense of self." "Fusing cultural and political analyses to create a new form of political history, Carroll Smith-Rosenberg explores the ways the founding generation, lacking a common history, governmental infrastructures, and shared culture, solidified their national sense of self by imagining a series of "Others" (African Americans, Native Americans, women, the propertyless) whose differences from European American male founders overshadowed the differences that divided those founders. These "Others," dangerous and polluting, had to be excluded from the European American body politic. Feared, but also desired, they refused to be marginalized, incurring increasingly enraged enactments of their political and social exclusion that shaped our long history of racism, xenophobia, and sexism. Close readings of political rhetoric during the Constitutional debates reveal the genesis of this long history."--Jacket
In the midst of perpetual fetes : the making of American nationalism, 1776-1820
by
David Waldstreicher
( Book )
2 editions published in
1997
in
English
and held by 713 WorldCat member libraries worldwide
David Waldstreicher's In the Midst of Perpetual Fetes probes the practices of nationalism in a country made up of inherent and evolving divisions. His question is simple: How did national celebrations work as political strategy and as unifying event? Pursuing this inquiry, Waldstreicher offers a series of rich explorations into the dynamics of festivities that celebrated - or mourned - events and characters in the early republic. Using an innovative methodology and a sophisticated theoretical framework, Waldstreicher uncovers the processes that generated a profusion of patriotic sentiment. While celebrations like those for the Constitution, the Fourth of July, Washington's birthday, Jefferson's inauguration, and the end of the slave trade enabled nonvoters to participate intimately in the political process, they also provided ways to keep women and blacks in prescribed, noncitizen roles, even as members of both groups began to use celebrations for their own ends. Through a careful analysis of printed materials - newspapers, broadsides, toasts, orations, and ballads, - in relation to nationalist practices, Waldstreicher traces the emergence of an American political culture formed around a desired unity of purpose
Moral capital : foundations of British abolitionism
by
Christopher Leslie Brown
( Book )
5 editions published in
2006
in
English
and held by 705 WorldCat member libraries worldwide
"Revisiting the origins of the British antislavery movement of the late eighteenth century, Christopher Leslie Brown challenges prevailing scholarly arguments that locate the roots of abolitionism in economic determinism or bourgeois humanitarianism. Brown instead connects the shift from sentiment to action to changing views of empire and nation in Britain, particularly the anxieties and dislocations spurred by the American Revolution"--Page 4 of cover
The king's three faces : the rise & fall of royal America, 1688-1776
by
Brendan McConville
( Book )
3 editions published in
2006
in
English
and held by 673 WorldCat member libraries worldwide
Reinterpreting the first century of American history, Brendan McConville argues that colonial society developed a political culture marked by strong attachment to Great Britain's monarchs. This intense allegiance continued almost until the moment of independence, an event defined by an emotional break with the king. The American Revolution, McConville contends, emerged out of the fissure caused by the unstable mix of affective attachments to the king and a weak imperial government
more
fewer
Audience Level
0

1
Kids
General
Special
Audience level: 0.35 (from 0.29 for Slave coun ... to 0.46 for By birth o ...)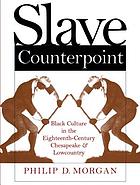 Alternative Names
Institute of Early American History and Culture (Williamsburg, Va.)
Institute of Early American History & Culture

Institute of Early American History and Culture

O.I.E.A.H.C.

OIEAHC

OIEAHC (Omohundro Institute of Early American History and Culture)

Omohundro Institute of Early American History & Culture.

Omohundro Institute of Early American History and Culture

Languages
Covers