Brancaccio, David
Most widely held works by David Brancaccio
Squandering aimlessly : my adventures in the American marketplace
by
David Brancaccio
( Book )
3 editions published between
2000
and 2014 in
English
and held by 544 WorldCat member libraries worldwide
The author, host and senior editor of Marketplace, public radio's business program, tells of his travels across America, seeking advice and opinions on acquiring and spending money
Fixing the future
( Visual )
2 editions published between
2010
and 2012 in
English
and held by 131 WorldCat member libraries worldwide
Host David Brancaccio visits communities across America using innovative approaches to create jobs and build prosperity
Saving American journalism
( Visual )
2 editions published between
2010
and 2011 in
English
and held by 98 WorldCat member libraries worldwide
This program from NOW on PBS asks the question: "Is good journalism going extinct?" David Brancaccio interviews professor Robert McChesney and journalist John Nichols, authors of "The Life and Death of American Journalism: The Media Revolution that Will Begin the World Again." They discuss the fractured audiences, tight budgets, and massive lay offs of reporters that have downsized the fourth estate and harms the public good. The pair has a bold proposal to save noncommercial journalism with government subsidies. Should public journalism get the next government bailout?
NOW hosted by David Brancaccio Laurie David on global warming
( Visual )
19 editions published between
2005
and 2009 in
English
and held by 81 WorldCat member libraries worldwide
Description: Ahead of a major U.N. scientific report on global warming to be released next week, David Brancaccio talks with Laurie David, an environmental activist and outspoken co-producer of the Oscar-nominated documentary "An Inconvenient Truth." David levels direct charges against those she feels stand in the way of climate change education, and says America needs to lead the world in protecting the planet -- website
Squandering aimlessly [my adventures in the American marketplace]
by
David Brancaccio
( Recording )
6 editions published between
2000
and 2011 in
English
and held by 79 WorldCat member libraries worldwide
The host of public radio's business program Marketplace talks about his experiences during a year-long jaunt around the country to investigate what people do with their money. Brancaccio reveals American attitudes toward money and provides entertaining advice about how best to spend, invest, and save
NOW Who killed the electric car?
by
Lynda Benglis
( Visual )
4 editions published between
2004
and 2006 in
English
and held by 63 WorldCat member libraries worldwide
A new documentary by filmmaker Chris Paine charts the promising life and untimely death of the electric car, and lays blame at the door of some powerful suspects. NOW sits down with Paine to look under the hood of America's automotive and oil industries and uncover who really pulled the plug on electric cars, and why
Katrina, the response
( Visual )
3 editions published in
2005
in
English
and held by 56 WorldCat member libraries worldwide
"In the wake of Katrina, many around the nation are asking: what's next for New Orleans and the Gulf Coast? In KATRINA : THE RESPONSE, a special one-hour town hall meeting from Baton Rouge, NOW gathers a group of evacuees, rescuers, and government officials for a candid, emotional discussion of the storm, the aftermath, and the way forward"--Container
NOW hosted by David Brancaccio
( Visual )
1 edition published in
2007
in
English
and held by 51 WorldCat member libraries worldwide
With Washington stuck in place on illegal immigration policy, local governments are taking the matter into their own hands, shifting the cultural and political battleground from Pennsylvania Avenue to Main Street, USA. The episode examines how two New Jersey towns deal with the illegal immigrant issue
Gasland Can you light your water on fire?
by
Josh Fox
( Visual )
1 edition published in
2010
in
English
and held by 50 WorldCat member libraries worldwide
In 2009, Delaware River Basin native Josh Fox was presented with an interesting proposal: lease his family lands to a natural gas company for a new method of drilling called hydraulic fracturing, and get a check for $100,000. He wouldn't have to do anything but sit back and collect the money. Curious about the process, Fox embarks on an exploration of other areas where natural gas drilling was already in progress, to observe firsthand any potential downsides. In Dimock, Pennsylvania, a town surrounded by fracking activity, he hears stories of wells exploding, black water, flammable drinking water, headaches, pains, long-term sickness. Fox goes on to tour 25 states, cataloging an endless string of frustrated and sick Americans whose land has become toxic and explaining the legislation pushed through by former vice president Dick Cheney, exempting energy companies from key environmental acts--exemptions that make fracking invisible to any regulation or monitoring. Fox becomes an advocate for the cause of the people whose complains are ignored by the natural gas corporations and the American government. The film documents the pitfalls and perils--borne of avarice of the most bloodless, ruthless kind--of the largest domestic natural gas drilling boom in American history, with the potential to poison millions
Immigration : Who Has Access to the American Dream?
by
Marion Segal
( Visual )
1 edition published in
2008
in
English
and held by 49 WorldCat member libraries worldwide
Latinos Now: a national conversation (05/21/06): NOW brings together national leaders, activists and politicians to debate proposals on how to solve the nation's immigration impasse. As Congress struggles to find a solution, NOW and public radio's Latino USA look at where the immigration debate is headed in a San Antonio town hall meeting. Hosted by Maria Hinojosa. Panelists include: former HUD secretary and former mayor of San Antonio, Henry Cisneros, D.A. King (Dustin Inman Society); Michael Eric Dyson, University of Pennsylvania; Richard Langlois, Republican party chair; Macarena Hernandez, Dallas Morning News; Lee Teran, St Mary's University; Archbishop Jose Gomez, archdiocese of San Antonio
more
fewer
Audience Level
0

1
Kids
General
Special
Audience level: 0.26 (from 0.12 for NOW hosted ... to 0.44 for Dinner wit ...)
Related Identities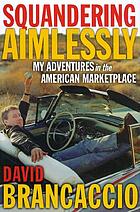 Alternative Names
David Brancaccio American radio and television journalist

Languages
Covers