Bolkcom, Christopher C.
Overview
| | |
| --- | --- |
| Works: | 61 works in 215 publications in 1 language and 1,548 library holdings |
| Roles: | Author |
| Classifications: | JK1108, 363.325170973 |
Most widely held works by Christopher C Bolkcom
Tactical aircraft modernization issues for Congress
by
Christopher C Bolkcom
( Book )
28 editions published between
2001
and 2007 in
English
and held by 284 WorldCat member libraries worldwide
This report examines the Department of Defense's (DOD's) three largest tactical aircraft modernization programs. The "Background" section provides a brief description of each program and a discussion of how tactical aircraft fit into military air operations: the missions they typically perform and how they contrast to longer-range combat aircraft. The "Analysis: Key Issues to Consider" section examines a number of policy issues, including affordability, capability required, force structure, and defense industrial base. The paper concludes with a synopsis of congressional action on these programs. The Defense Department is procuring the F-22 fighter for the Air Force, the F/A-18E/F fighter/attack plane for the Navy, and the Joint Strike Fighter (JSF) aircraft in three variants, some of which might be operational around 2012. Decisions in Congress and the Defense Department regarding these aircraft programs may have important long-term implications. The F/A-18E/F is in full-rate production. The F-22 is nearing the end of its planned production. The JSF might be in production through the 2020s. Decisions about the funding of these programs will influence the future of individual U.S. aircraft manufacturers, and may well affect the division of combat roles and missions among the services for decades. Some in Congress have expressed concern about the need for some of these aircraft programs on grounds of cost and affordability, and military requirements. Some in Congress have also expressed concern over the potential impact of these aircraft programs-ms on the defense industrial base. This report will be updated as events warrant. This report replaces Issue Brief IB92115 of the same title
V-22 osprey tilt-rotor aircraft
by
Christopher C Bolkcom
( Book )
26 editions published between
2000
and 2009 in
English
and held by 217 WorldCat member libraries worldwide
The V-22 Osprey is a tilt-rotor aircraft that takes off and lands vertically like a helicopter and flies like a plane by tilting its wing-mounted rotors to function as propellers. Begun in FY1982 by the Army and now funded in part by the Air Force, the V-22 has been primarily a Marine Corps program funded by the Navy Department. The aircraft is produced by Bell Helicopter Textron and Boeing Helicopters, with engines produced by Rolls-Royce/Allison. Flight testing and operational evaluation of pre-production V-22s began in early 1997, with procurement of production aircraft approved in April 1997. Congress has supported the V-22 as a new technology with multi-service military applications as well as various civilian uses (if derivatives of this tilt-rotor aircraft are developed for civil aviation) with potential commercial and foreign sales implications. Critics of the V-22 have questioned its affordability and argued that its performance would not justify the cost of procuring this new aircraft in the quantity projected. Also, in light of several accidents, and a reported cover-up, critics argue that the tilt-rotor technology is too risky, while supporters contend that risks are being adequately addressed under a revamped program. This report will be updated
F-22 aircraft program
by
Christopher C Bolkcom
( Book )
14 editions published between
2000
and 2002 in
English
and held by 177 WorldCat member libraries worldwide
"The F-22 Raptor is a next-generation fighter/attack aircraft using the latest stealth technology to reduce detection by radar. Equipped with more advanced engines and avionics than the current F-15 Eagle, the F-22 is expected to maintain U.S. Air Force capabilities against more sophisticated aircraft and missiles in the 21st century."--Page 3
Joint strike fighter (JSF) program background, status, and issues
by
Christopher C Bolkcom
( Book )
14 editions published between
2000
and 2003 in
English
and held by 102 WorldCat member libraries worldwide
"The Defense Department's Joint Strike Fighter (JSF) is one of three aircraft programs at the center of current debate over tactical aviation, the others being the Air Force F/A-22 fighter and the Navy F/A-18E/F fighter/attack plane. In November 1996, the Defense Department selected two major aerospace companies, Boeing and Lockheed Martin, to demonstrate competing designs for the JSF, a joint-service and multi-role fighter/attack plane. On October 26, 2001, the Lockheed Martin team was selected to develop further and to produce a family of conventional take-off and landing (CTOL), carrier-capable (CV), and short take-off vertical landing (STOVL) aircraft for the U.S. Air Force, Navy, and Marine Corps and the U.K. Royal Navy as well as other allied services. Originally designated the Joint Advanced Strike Technology (JAST) program, the JSF program is a major issue in Congress because of concerns about its cost and budgetary impact, effects on the defense industrial base, and implications for U.S. national security in the early 21st century."--Page [iii]
Homeland security protecting airliners from terrorist missiles
by
Christopher C Bolkcom
( Book )
14 editions published between
2003
and 2006 in
English
and held by 67 WorldCat member libraries worldwide
"Recent events have focused attention on the threat that terrorists with shoulder fired surface-to-air missiles (SAMs) pose to commercial airliners. Most believe that no single solution exists to effectively mitigate this threat. Instead, a menu of options may be considered, including installing infrared (IR) countermeasures on aircraft; modifying flight operations and air traffic control procedures; improving airport and regional security; and strengthening missile non-proliferation efforts. Equipping aircraft with missile countermeasure systems can protect the aircraft even when operating in areas where ground-based security measures are unavailable or infeasible to implement. However, this option has a relatively high cost, between $1 million and $3 million per aircraft, and the time needed for implementation does allow for immediate response to the existing terrorist threat. Procedural improvements such as specific flight crew training, altering air traffic procedures to minimize exposure to the threat, and improved security near airports may be less costly than countermeasures and could more immediately help deter domestic terrorist attacks. However, these techniques by themselves cannot completely mitigate the risk of domestic attacks and would not protect U.S. airliners flying to and from foreign airports. On February 5, 2003, Rep. Steve Israel and Sen. Barbara Boxer introduced legislation (H.R. 580, S. 311) calling for the installation of missile defense systems in all turbojet aircraft used in scheduled air carrier service. On March 13, 2003, during a mark-up session of the Senate Committee on Commerce, Science, and Transportation, Sen. Boxer offered an amendment to S. 165 that would direct the Secretary of Homeland Security to conduct a 90-day study of the threat and report to Congress on recommendations for protecting airliners against shoulder fired missiles. The committee adopted Sen. Boxer's amendment and ordered S. 165 reported favorably with amendments. On March 20, 2003, the House Aviation Subcommittee held a closed hearing on the matter, after which Subcommittee Chairman John Mica indicated that options for protecting airliners against shoulder launched missiles would be further explored and funding for these initiatives would be pursued. This report will be updated as needed."
China's foreign conventional arms acquisitions background and analysis
by
Shirley Kan
( Book )
4 editions published between
2000
and 2005 in
English
and held by 35 WorldCat member libraries worldwide
This CRS Report examines the major, foreign conventional weapon systems that China has acquired or has committed to acquire since 1990, with particular attention to implications for U.S. security concerns. It is not the assumption of this report that China's military, the People's Liberation Army (PLA), will engage in conflict with other forces in Asia. Nonetheless, since the mid-1990s, there has been increasing concern about China's assertiveness in Asia and military buildup against Taiwan. Since 1990, China has acquired or sought to acquire select types and modest quantities of modern foreign weapons, primarily from Russia. These include: Mi-17 helicopters, Il-76 transports, Su-27 fighters, S-300 surface-to-air missile (SAM) systems, Kilo submarines, Tor-M1 SAM systems, Sovremenny destroyers (with Sunburn anti-ship cruise missiles (ASCMs)), A-50 airborne warning and control systems (AWACS) (Israeli Phalcon system canceled in 2000), and Su-30 long-range fighters. The Su-27 and Su-30 represent significant upgrades in fighter aircraft capability over China's indigenous aircraft. The combination of the PLA's imported AA-11 air-to-air missile and highly maneuverable aircraft could prove a vexing air-to-air challenge to modern fighter aircraft of other forces in Asia. The Russian SAMs represent marked improvements in China's ability to target aircraft and missiles that threaten its airspace. Nonetheless, the PLA's ability to employ its modern acquisitions is hampered by factors such as limited inventory, deficient maintenance, inadequate pilot training, outdated air doctrine, rigid command, disparate communications, and lack of supporting capabilities in the near term. China's navy has been primarily a coastal defense force built around ships based largely on older or obsolete Soviet technology. China's two Sovremenny-class ships are considerably more technologically modern, complex, and capable than most other PLA surface combatants
C-17 cargo aircraft program
by
Christopher C Bolkcom
( Book )
2 editions published in
2000
in
English
and held by 34 WorldCat member libraries worldwide
more
fewer
Audience Level
0

1
Kids
General
Special
Audience level: 0.68 (from 0.56 for Border sec ... to 0.70 for V-22 ospre ...)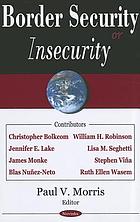 Languages
Covers