University of Warwick Centre for the Study of Globalisation and Regionalisation
Most widely held works by University of Warwick
Rethinking empowerment : gender and development in a global/local world
( Book )
7 editions published between
2002
and 2006 in
English
and held by 250 WorldCat member libraries worldwide
'Rethinking Empowerment' looks at the changing role of women in developing countries and rejects the established notion that empowerment in development is best understood and pursued at a local/global level
Towards a global polity
( Book )
4 editions published in
2002
in
English
and held by 218 WorldCat member libraries worldwide
"This collection examines the political aspects of globalization which may be creating the much-feared 'One World Government'. The contributors discuss the core issues in the debate about global governance: national sovereignty, law, public management, networks, economic governance, institutions, Europe and good governance."--Jacket
Development issues in global governance : public-private partnerships and market multilateralism
by
Benedicte Bull
( Book )
3 editions published in
2007
in
English
and held by 183 WorldCat member libraries worldwide
"In order to address key world issues and problems such as health, education, labour rights and water, multilateral organizations, specifically the United Nations organizations and the World Bank, are increasingly working with private actors, including for-profit companies and corporations; business organizations and private foundations. Critics have claimed that increased corporate involvement threatens the legtimacy of multilateral organisations and this book assesses this claim, while providing a comprehensive cross-sector study of public-private partnerships (PPP) and detailed case studies."--Jacket
The Group of Seven : finance ministries, central banks and global financial governance
by
Andrew Baker
( Book )
2 editions published in
2006
in
English
and held by 160 WorldCat member libraries worldwide
We are now in the era of the G8, although the G7 still exists as a grouping for Finance Ministers. Why do G7 finance ministries and central banks co-operate? What are the implications of this co-operation for US power and the abilities of the other six states to exercise leadership? What role do the G7 play in global financial governance? How much authority do they possess and how is that authority exercised? This is the first major monograph on the political economy of G7 finance ministry and central bank co-operation. It argues that to understand the contribution of the G7 to global financial governance it is necessary to locate the process in the context of a wider world financial order comprised of decentralized globalization. It also provides original case study material on the G7's contribution to macroeconomic governance and to debates on the global financial architecture over the last decade. It assesses the G7's role in producing a system of global financial governance based on market supremacy and technocratic trans-governmental consensus and articulates normative criticisms of the G7's exclusivity.; For researchers in the fields of IR/IPE generally, postgraduate students in the field of international organization and global governance, policy makers and financial journalists this is the most extensive analysis of the G7 and the political economy of global financial governance to date
Regionalisation and global governance : the taming of globalisation?
by
Andrew Fenton Cooper
( Book )
1 edition published in
2008
in
English
and held by 159 WorldCat member libraries worldwide
"The relationship between global governance and regionalisation is fraught with ambiguity. Understanding regionalisation in this context requires an understanding of its relationship, and reactive condition, with both the constellations of global governance and globalisation." "The expert and multi-disciplinary editors and contributors survey the context as well as the general character of these projects, together with their links as both parallel mediating mechanisms and distinctive choices for interjecting governance into globalisation. Examining these projects in tandem amplifies their importance and enables the authors to tease out coincidental as well as alternative possibilities in policy direction." "This book will be of interest to students and scholars of international relations, area studies, international economics, international political economy, political science, public administration and development studies."--Jacket
Regional integration in East Asia and Europe : convergence or divergence?
by
Douglas Webber
( Book )
5 editions published in
2006
in
English
and held by 144 WorldCat member libraries worldwide
Focuses on the differences and similarities in regional integration levels and processes in Europe and East Asia, to examine how the long-term future, role and impact of organizations such as the EU and ASEAN may depend heavily on how well they deal with complex and conflict-laden issues
The political consequences of anti-Americanism
by
Richard A Higgott
( Book )
3 editions published in
2008
in
English
and held by 136 WorldCat member libraries worldwide
This book puts anti-Americanism into a contemporary context and analyzes some of its political consequences. It explores networks, culture and foundations and security issues, providing regional and country studies
The role of ideas in political analysis : a portrait of contemporary debates
by
Andreas Gofas
( Book )
5 editions published in
2010
in
English
and held by 104 WorldCat member libraries worldwide
Despite the proliferation of ideational accounts in the last decade or so, the debate over the role of ideas remains caught up in a series of disputes over the ontological foundations, epistemological status and practical pay-off of the (re)turn to ideational explanations. It is thus unsurprising that there is still little clarity about just what sort of an approach an ideational approach is and about what it would take to establish the kind of fully-fledged ideational research programme many seem to assume has already been developed. The contributors in this volume address these dilemmas in diverse but engagingly complementary ways. They argue that what plagues most attempts to accord ideas an explanatory role is the persistence of the perennial dualities in political analysis. In aspiring to eschew the current vogue for dualistic polemic, the present volume reveals elements of dualistic thinking in the ideational turn and assesses the impact of the persistence of these perennial dualisms in the attempt to accord ideas an explanatory role
Hong Kong in transition : the handover years
by
Robert F Ash
( Book )
3 editions published in
2000
in
English
and held by 53 WorldCat member libraries worldwide
This book presents an overview of critical developments surrounding the handover of Hong Kong to Chinese rule. Well-known commentors from a variety of disciplines examine the issues and events in the years leading up to the transfer of sovereignty, and in the eighteen months that followed. Major dilemmas are addressed in the economic, political legal, social and diplomatic life on the territory, which remain in many cases unresolved and pressing as Hong Kong enters the new century.--Publisher description
more
fewer
Audience Level
0

1
Kids
General
Special
Audience level: 0.44 (from 0.27 for Rethinking ... to 0.90 for Adoption o ...)
Related Identities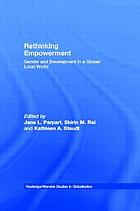 Alternative Names
Centre for the Study of Globalisation and Regionalisation (University of Warwick)

CSGR

University of Warwick Centre for the study of globalisation and regionalisation

University of Warwick Coventry Centre for the Study of Globalisation and Regionalisation

Languages
Covers