MacLean, Julianne
Most widely held works by Julianne MacLean
Captured by the highlander
by
Julianne MacLean
( Book )
18 editions published between
2011
and 2016 in 6 languages and held by 414 WorldCat member libraries worldwide
"Lady Amelia Templeton would rather die than surrender to a man like Duncan MacLean. He is the fiercest warrior of his clan--her people's sworn enemy--and tonight he is standing over her bed. Eyes blazing, muscles taut, and battle axe gleaming, MacLean has come to kill Amelia's fiancé. But once he sees the lovely, innocent Amelia, he decides to take her instead ... Stealing the young bride-to-be is the perfect revenge against the man who murdered Duncan's one true love. But Lady Amelia turns out to be more than a pawn of vengeance and war. This brave, beautiful woman touches something deep in Duncan's soul that is even more powerful than a warrior's fury. But when Amelia begins to fall in love with her captor--and surrenders in his arms--the real battle begins ..."--Page 4 of cover
Claimed by the Highlander
by
Julianne MacLean
( Book )
13 editions published between
2011
and 2014 in 4 languages and held by 387 WorldCat member libraries worldwide
"With his tawny mane, battle-hewn brawn, and ferocious roar, Angus 'The Lion' MacDonald is the most fearsome warrior Lady Gwendolen has ever seen--and she is his most glorious conquest. Captured in a surprise attack on her father's castle, Gwendolen is now forced to share her bed with the man who defeated her clan. But, in spite of Angus's overpowering charms, she refuses to surrender her innocence without a fight ..."--Page 4 of cover
Seduced by the highlander
by
Julianne MacLean
( Book )
14 editions published between
2011
and 2015 in 4 languages and held by 363 WorldCat member libraries worldwide
"The fierce and powerful Laird of War, Lachlan MacDonald has conquered so many men on the battlefield--and so many women in the bedroom--that he is virtually undefeated. But one unlucky tryst with a seductive witch has cursed him forever. Now, any women he makes love to will be doomed for eternity ... Lady Catherine is a beautiful lass of elite origin--or so she is told. Suffering from amnesia, she is desperate to find the truth about who she really is--or, at the very least, meet someone who inspires an intense memory or emotion. When she first lays eyes on Lachlan MacDonald, Catherine has a sixth sense that he holds the key that will unlock her past--and maybe even her heart. But how could she know that the passion she ignites in this lusty warrior's heart could consume--and destroy--them both?"--Publisher description
To marry the duke
by
Julianne MacLean
( Book )
14 editions published between
2003
and 2014 in 4 languages and held by 338 WorldCat member libraries worldwide
Caught up in the glitter of the London season, a lovely innocent finds her mother's plans to find her an eligible husband undermined by her growing attraction to James Langdon, the Duke of Wentworth, a man with a dark past
An affair most wicked
by
Julianne MacLean
( Book )
14 editions published between
2004
and 2012 in 4 languages and held by 325 WorldCat member libraries worldwide
Clara Wilson has come all the way to London to clear her name (after her wilfulness has left her quite unweddable across the ocean). But before she even has a chance to practice her curtsey, she stumbles into the arms of Seger Wolfe, Marquess of Rawdon. Clara has never felt love before, but she has no doubt when she meets the Marquess that this is what it feels like. Too bad love is the last thing on her mind - she's here to find a husband, not a rake. Every good gossip knows that the notoriously wealthy Marquess loved and lost years ago, and few have missed the way his broken heart drove him from society ballrooms into society ladies' bedrooms. But when he meets the misplaced Clara Wilson at one of the town's ever-so-scandalous secret balls, the desire he feels for her is too strong, and it pulls him back into the swirl of aristocratic London. Now he finds himself competing for the heart of the inappropriate beauty, and risking his own heart in the game
Surrender to a scoundrel
by
Julianne MacLean
( Book )
14 editions published between
2006
and 2014 in 4 languages and held by 322 WorldCat member libraries worldwide
No woman can resist him ... Lord Martin Langdon takes pride in his scandalous reputation as a scoundrel, and he considers the art of seduction a most rewarding pastime. So when this dashing rakehell learns of a particularly beautiful woman who is "impossible to flirt with," Martin is determined to prove that not even the prim and proper Evelyn Wheaton can resist his charms. Except one. Evelyn knows all about the reckless rogue's shocking reputation and she wants nothing to do with him. She may be looking for a husband, but Martin is certainly not a candidate. The smoldering looks he sends her way, however, are a different matter entirely. She suspects there is great passion to be had if she'd throw caution to the wind and surrender to this scoundrel ... but dare she risk her heart? And will Martin, who hides a most tormented past, find true love at last?
The mistress diaries
by
Julianne MacLean
( Book )
12 editions published between
2007
and 2014 in 3 languages and held by 308 WorldCat member libraries worldwide
"A proper lady would never let herself become his mistress ..."--Cover
My own private hero
by
Julianne MacLean
( Book )
13 editions published between
2004
and 2014 in
English
and
Spanish
and held by 288 WorldCat member libraries worldwide
In this delightful conclusion to the Heiress trilogy, Julianne MacLean brings us a fresh twist on classic historical romance - London society as seen through the eyes of a lovely, light-hearted young outsider. Adele Wilson firmly believes life should be calm and entirely without emotional drama. So the first landed gentleman her mother puts in front of her is the one she agrees to marry, and wedding preparations begin as neatly as she hoped. Until, on the way to seal the deal, her carriage is overtaken by ransomers. And then the ransomers are overtaken by someone handsomer, namely Damien Renshaw, Baron Alcester, cousin to her betrothed. Prim, stately Adele finds that she too is being overtaken, by the manliness of this heroic, albeit complicated man. And Damien is not totally unmoved by her challenging nature, which he believes hides a passion and recklessness never before explored. If only he can get her to explore it with him, there is no telling what kind of love they will find
Be my prince
by
Julianne MacLean
( Book )
10 editions published between
2012
and 2014 in
English
and
Japanese
and held by 270 WorldCat member libraries worldwide
"Lady Alexandra Monroe has been told in no uncertain terms that she must set her sights on a proposal from Prince Randolph to better her family's situation. Instead, she finds herself falling for his charming but dangerous younger brother Nicholas, a man whose passionate nature--and irresistible good looks--makes it impossible to remember her duty. But while she is torn between ambition and desire, a wicked scandal brews, shocking secrets are revealed, and soon she begins to wonder: can true love really conquer all?"--Page 4 of cover
Love according to Lily
by
Julianne MacLean
( Book )
13 editions published between
2005
and 2014 in 3 languages and held by 249 WorldCat member libraries worldwide
Brought up in a strict and humorless household, Lady Lily Langdon seeks flirting lessons from her American sister-in-law, Duchess Sophia, in order to gain the attention of her lifelong crush, Edward Wallis, Earl of Whitby, her eldest brother's oldest friend, but tragedy threatens to undermine their growing relationship
more
fewer
Audience Level
0

1
Kids
General
Special
Audience level: 0.27 (from 0.22 for Claimed by ... to 0.43 for Captured b ...)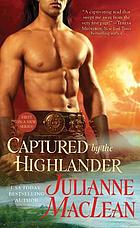 Covers
Alternative Names
Mitchell, E. V.
Mac Lean, Julianne

Mac Lean Julianne 1966?-....

Mc Lean, Julianne

Mc Lean Julianne 1966?-....

McLean, Julianne

McLean Julianne 1966?-....

Маклейн, Джилиана

Маклейн, Джулиана

マクリーン, ジュリアン

Languages