Keating, Daniel A.
Most widely held works by Daniel A Keating
The theology of St. Cyril of Alexandria : a critical appreciation
by
Daniel A Keating
( Book )
13 editions published between
2002
and 2007 in
English
and
Undetermined
and held by 232 WorldCat member libraries worldwide
There is no book in English that treats the whole of Cyril's theological thought. In the past scholars have normally focused on Cyril's Christology and left largely unexamined the remainder of his theological thought. Thus the English-speaking scholarly community has never fully appreciated the breadth, the depth and the immense significance of Cyril's theology. This book is therefore unique. The editors have brought together many of the foremost experts on Cyril. This international team examines all the major facets of his theology, and here for the first time reveals the theology of Cyril of Alexandria as a magisterial whole
Aquinas on scripture : an introduction to his biblical commentaries
( Book )
6 editions published in
2005
in
English
and held by 229 WorldCat member libraries worldwide
This text evaluates the biblical commentaries of St Thomas Aquinas for the modern age with each commentary examined by an expert. Each chapter focuses on the two or three major themes of its particular commentary and also relates the themes of the commentaries to Aquinas' 'Summa Contra Gentiles' and especially to his 'Suma Theologica'
The appropriation of divine life in Cyril of Alexandria
by
Daniel A Keating
( Book )
15 editions published between
2000
and 2005 in
English
and held by 225 WorldCat member libraries worldwide
Daniel A. Keating presents a comprehensive account of sanctification and divinization in Cyril. He argues that Cyril correlates the somatic and pneumatic means of our union with Christ, and integrates the ontological and ethical aspects of our sanctification and divinization
First and Second Peter, Jude
by
Daniel A Keating
( Book )
2 editions published in
2011
in
English
and held by 198 WorldCat member libraries worldwide
"The Catholic Commentary on Sacred Scripture (CCSS) responds to the desire of Catholics to study the Bible in depth and in a way that integrates Scripture with Catholic doctrine, worship, and daily life. The series will include seventeen volumes, offering readable, informative commentary on each book of the New Testament. The CCSS implements the theological principles taught by Vatican II for interpreting Scripture 'in accord with the same Spirit by which it was written'--that is, interpreting Scripture in its canonical context and in the light of Catholic tradition and the analogy of faith (Dei Verbum 12). The CCSS is packed with features designed to help readers use the Bible more effectively in teaching, preaching, evangelization, and other forms of ministry. Each volume provides exegesis as well as reflection and application sections. A set of cross-references links each passage to the Catechism, the Lectionary, and related biblical texts. Sidebars present information on the background of the text and on how the text has been interpreted by the Church. Abundant quotations from saints and Church Fathers enable readers to glimpse the continuity of Catholic tradition. Each volume includes a Glossary, a list of Suggested Resources, an Index of Pastoral Topics, and an Index of Sidebars. Further resources are posted at the series Web site, www.CatholicScriptureCommentary.com"--Publisher description
Commentary on the Gospel of John
by
Thomas de Aquino
( Book )
8 editions published in
2010
in
English
and held by 119 WorldCat member libraries worldwide
"Thomas Aquinas possessed excellent knowledge of the commentaries of Origen, John Chrysostom, and Augustine. On the basis of this foundation, he produced his own commentary on the Gospel of John as part of his task as a Master of the Sacred Page. Considered a landmark theological introduction to the Fourth Gospel, these lectures were delivered to Dominican friars when Aquinas was at the height of his theological powers, when he was also composing the Summa theologiae. For numerous reasons, the Summa has received far more attention over the centuries than has his Commentary on the Gospel of John. However, scholars today recognize Aquinas's biblical commentaries as central sources for understanding his theological vision and for appreciating the scope of his Summa theologiae. The first English translation of Aquinas's Commentary on the Gospel of John by Fabian Larcher and James Weisheipl, originally published nearly two decades ago and long out of print, is available to scholars and students once again with this edition. Published in three volumes simultaneously, it includes a new introduction and notes pointing readers to the links between Aquinas's biblical commentary and his Summa theologiae. When a verse from the Gospel of John is directly quoted in the Summa theologiae, the editors note this in the Commentary. Aquinas's patristic sources, including Origen and Augustine, are carefully identified and referenced to the Patriologia Latina and Patrologia Graeca. The Commentary's connections with Aquinas's Catena Aurea are also identified."--Publisher's description
Deification and grace
by
Daniel A Keating
( Book )
3 editions published in
2007
in
English
and held by 110 WorldCat member libraries worldwide
"The doctrine of deification came under challenge during the Reformation. Likewise, Orthodox Christians have sometimes charged that Roman Catholic teachings on deification lack coherence. In light of these divisions, Daniel Keating eloquently explores biblical and patristic testimony to deification and provides a sure guide into its mysteries. Human beings come to share in the Trinitarian life, without blurring the distinction between Creator and creature. Along the way Keating treats us to choice quotations from Thomas Aquinas, Gregory Palamas, Calvin, Wesley, Newman, von Balthasar, and others who attest to the shared inheritance of this fundamental truth of faith."--Publisher's description
Commentary on Colossians
by
Thomas de Aquino
( Book )
2 editions published in
2006
in
English
and held by 34 WorldCat member libraries worldwide
Church origins collection : (10 volumes)
( )
in
English
and held by 1 WorldCat member library worldwide
Church Origins Collection captures the earliest development of the church in history, theology and theory. The ten volumes offered explore the cultural, doctrinal and traditional landscape of the budding church. These include the church's roots in and relationships with the Graeco-Roman, Judaic, and Mesopotamian worlds; its integration into African and European cultures; its ministerial life and doctrines; and more. Written by top scholars of the New Testament, each title presents state-of-the-art scholarship and keen insight into the origins of the Christian church. The volumes focus not only on where the church has been, but the implications of that history on our present era. This includes the contemporary view of the role of elder in the church, the ordination of women, and charismatic gifts."--Logos web site
more
fewer
Audience Level
0

1
Kids
General
Special
Audience level: 0.37 (from 0.02 for Commentary ... to 1.00 for Preliminar ...)
Associated Subjects
Africa, North
Bible
Bible.--Colossians
Bible.--John
Bible.--Jude
Bible.--Peter
Christianity
Christian leadership--Biblical teaching
Church history--Primitive and early church
City planning
Clement,--of Alexandria, Saint,
Community development
Community organization
Cyril,--Saint, Patriarch of Alexandria,
Deification (Christianity)--History of doctrines
Elders (Church officers)
Elders (Church officers)--Biblical teaching
Electrical engineering
Europe
Fathers of the church, Syriac
Historiography
Interfaith relations
Jesus Christ
Jews
Judaism
Judaism--Talmudic period
Lord's prayer
Ontario--Toronto
Queensland
Resurrection of Jesus Christ
Salvation
Salvation--Christianity
Summa contra gentiles (Thomas, Aquinas, Saint)
Summa theologica (Thomas, Aquinas, Saint)
Tertullian,
Theology
Theology, Doctrinal
Theology, Doctrinal--Early church
Theology, Doctrinal--Middle Ages
Theology--Middle Ages
Thomas,--Aquinas, Saint,
Workers' compensation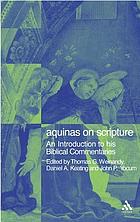 Alternative Names
Keating, D.

Keating, Daniel.

Languages
Covers