Burns, Robert G.
Most widely held works by Robert G Burns
Easy as [pi?] : an introduction to higher mathematics
by
O. A Ivanov
( Book )
4 editions published in
1999
in
English
and held by 351 WorldCat member libraries worldwide
"This book aims at introducing the reader possessing some high school mathematics to both the higher and the more fundamental developments of the basic themes of elementary mathematics. To this end most chapters begin with a series of elementary problems, behind whose diverting formulation more advanced mathematical ideas lie hidden. These are then made explicit and further developments explored, thereby deepening and broadening the reader's understanding of mathematics - enabling him or her to see mathematics as a hologram." "The book arose from a course for potential high school teachers of mathematics taught for several years at St. Petersburg University, and nearly every chapter ends with an interesting commentary on the relevance of its subject matter to the actual classroom setting. However, it can be recommended to a much wider readership, including university-level mathematics majors; even the professional mathematician will derive much pleasurable instruction from reading it."--Jacket
Modern geometry--methods and applications
by
B. A Dubrovin
( Book )
27 editions published between
1984
and 2010 in
English
and
Undetermined
and held by 156 WorldCat member libraries worldwide
Modern geometry:Methods and appli./Dubrovin...-v.1
Entropy and information
by
M. V Volʹkenshteĭn
( Book )
8 editions published in
2009
in
English
and held by 80 WorldCat member libraries worldwide
"This treasure of popular science by the Russian biophysicist Mikhail V. Volkenstein is at last, more than twenty years after its appearance in Russian, available in English translation. As its title Entropy and Information suggests, the book deals with the thermodynamical concept of entropy and its interpretation in terms of information theory. The author shows how entropy is not to be considered a mere shadow of the central physical concept of energy, but more appropriately as a leading player in all of the major natural processes: physical, chemical, biological, evolutionary, and even cultural. The theory of entropy is thoroughly developed from its beginnings in the foundational work of Sadi Carnot and Clausius in the context of heat engines, including expositions of much of the necessary physics and mathematics, and illustrations from everyday life of the importance of entropy."--Back cover
Mathematician for all seasons : recollections and notes, vol. 1 (1887-1945)
by
Hugo Steinhaus
( Book )
21 editions published between
2015
and 2016 in
English
and held by 21 WorldCat member libraries worldwide
This book presents, in his own words, the life of Hugo Steinhaus (1887@0394@03BC1972), noted Polish mathematician of Jewish background, educator, and mathematical popularizer. A student of Hilbert, a pioneer of the foundations of probability and game theory, and a contributor to the development of functional analysis, he was one of those instrumental to the extraordinary flowering of Polish mathematics before and after World War I. In particular, it was he who @0394@03C6discovered@0394@03C7 the great Stefan Banach. Exhibiting his great integrity and wit, Steinhaus@0394@03C3s personal story of the turbulent times he survived @0394@03BC including two world wars and life postwar under the Soviet heel @0394@03BC cannot but be of consuming interest. His recounting of the fearful years spent evading Nazi terror is especially moving. The steadfast honesty and natural dignity he maintained while pursuing a life of demanding scientific and intellectual enquiry in the face of encroaching calamity and chaos show him to be truly a mathematician for all seasons. The present work will be of great interest not only to mathematicians wanting to learn some of the details of the mathematical blossoming that occurred in Poland in the first half of the 20th@222B@03C2century, but also to anyone wishing to read a first-hand account of the history of those unquiet times in Europe @0394@03BC and indeed world-wide @0394@03BC by someone of uncommon intelligence and forthrightness situated near an eye of the storm
The St. Petersburg school of number theory
by
B. N Delone
( Book )
2 editions published in
2005
in
English
and held by 16 WorldCat member libraries worldwide
"For over two centuries, the work of St. Petersburg mathematicians in number theory has constituted a glorious contribution to mathematics. The book The St. Petersburg School of Number Theory is about the life and work of six prominent members of this school, Chebyshev, Korkin, Zolotarev, Markov, Voronoi, and Vinogradov. The work of these mathematicians in number theory is indeed of the highest quality and continues to have lasting significance."
Uniformization of Riemann surfaces : revisiting a hundred-year-old theorem
by
Henri Paul de Saint-Gervais
( Book )
4 editions published in
2016
in
English
and held by 10 WorldCat member libraries worldwide
In 1907 Paul Koebe and Henri Poincaré almost simultaneously proved the uniformization theorem: Every simply connected Riemann surface is isomorphic to the plane, the open unit disc, or the sphere. It took a whole century to get to the point of stating this theorem and providing a convincing proof of it, relying as it did on prior work of Gauss, Riemann, Schwarz, Klein, Poincaré, and Koebe, among others. The present book offers an overview of the maturation process of this theorem. The evolution of the uniformization theorem took place in parallel with the emergence of modern algebraic geometry, the creation of complex analysis, the first stirrings of functional analysis, and with the flowering of the theory of differential equations and the birth of topology. The uniformization theorem was thus one of the lightning rods of 19th century mathematics. Rather than describe the history of a single theorem, our aim is to return to the original proofs, to look at these through the eyes of modern mathematicians, to enquire as to their correctness, and to attempt to make them rigorous while respecting insofar as possible the state of mathematical knowledge at the time, or, if this should prove impossible, then using modern mathematical tools not available to their authors. This book will be useful to today's mathematicians wishing to cast a glance back at the history of their discipline. It should also provide graduate students with a non-standard approach to concepts of great importance for modern research
more
fewer
Audience Level
0

1
Kids
General
Special
Audience level: 0.53 (from 0.42 for Easy as [p ... to 0.95 for Introducti ...)
Related Identities
Associated Subjects
Algebra, Homological
Algebraic spaces
Algebraic topology
Calculus of tensors
Calculus of variations
Cell aggregation--Mathematics
Cobordism theory
Curves, Algebraic
Differentiable dynamical systems
Entropy
Entropy (Information theory)
Euler, Leonhard,
Geometry
Geometry, Algebraic
Geometry, Differential
Geometry, Modern
Global analysis (Mathematics)
Global differential geometry
Group theory
History
Homology theory
Homotopy groups
Homotopy theory
Influence (Literary, artistic, etc.)
Jet bundles (Mathematics)
Jewish mathematicians
Manifolds (Mathematics)
Mathematicians
Mathematics
Number theory
Poland
Riemann surfaces
Russia (Federation)--Saint Petersburg
Science
Scientists
Smoothness of functions
Statistical physics
Steinhaus, Hugo,
Surfaces, Algebraic
Switzerland
Thermodynamics
Topology
Transformation groups
Transformations (Mathematics)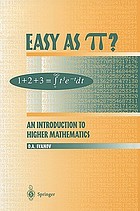 Alternative Names
Burns, R.

Burns, R.G.

Burns, Robert (matematyka).

Languages
Covers