Hardingham, Fiona
Most widely held works by Fiona Hardingham
Wedding night
by
Sophie Kinsella
( Recording )
6 editions published in
2013
in
English
and held by 1,306 WorldCat member libraries worldwide
Lottie is 33, and is sick of boyfriends who don't want to commit to marriage. When her old boyfriend Ben reappears after fifteen years and reminds her of their pact to marry each other if they are both single after 30, Lottie jumps at the chance. But not everyone is pleased with Lottie and Ben's arrangement, and family and friends are determined to intervene. Will they make Lottie and Ben's wedding night one to remember--or one to forget?
The Scorpio Races
by
Maggie Stiefvater
( Recording )
8 editions published between
2011
and 2013 in
English
and held by 1,167 WorldCat member libraries worldwide
Nineteen-year-old returning champion Sean Kendrick competes against Puck Connolly, the first girl ever to ride in the annual Scorpio Races, both trying to keep hold of their dangerous water horses long enough to make it to the finish line
Swimming at night a novel
by
Lucy Clarke
( Recording )
6 editions published in
2013
in
English
and held by 187 WorldCat member libraries worldwide
Katie's world is shattered by the news that her younger sister, Mia, has been found dead at the bottom of a cliff in Bali. The authorities say Mia jumped, that her death was a suicide. Katie refuses to accept that her sister would take her own life. She leaves behind her orderly life in London and embarks on a journey to find the truth. With only the entries of Mia's tattered travel journal as her guide, Katie retraces the last few months of her sister's life
The killing woods
by
Lucy Christopher
( Recording )
7 editions published in
2014
in
English
and held by 167 WorldCat member libraries worldwide
Ashlee Parker is dead, and Emily Shepherd's dad is accused of the crime. A former soldier suffering from PTSD, he emerges from the woods carrying the girl's broken body. "Gone," he says, then retreats into silence. What really happened that wild night? Emily knows in her bones that her father is innocent--isn't he? Before he's convicted, she's got to uncover the truth. Does Damon Hilary, Ashlee's charismatic boyfriend, have the answers? Or is he only playing games with her ... the kinds of games that can kill?
A corner of white
by
Jaclyn Moriarty
( )
5 editions published between
2013
and 2014 in
English
and held by 160 WorldCat member libraries worldwide
Madeleine and her mother have run away from their former life, under mysterious circumstances, and settled in a rainy corner of Cambridge. Elliot, on the other hand, is in search of his father, who disappeared on the night his uncle was found dead. The talk in the town of Bonfire is that Elliot's dad may have killed his brother and run away with the Physics teacher. But Elliot refuses to believe it. And he is determined to find both his dad and the truth
The dark unwinding
by
Sharon Cameron
( )
4 editions published between
2013
and 2014 in
English
and held by 120 WorldCat member libraries worldwide
In 1852, when seventeen-year-old Katharine is sent to her family's estate to prove that her uncle is insane, she finds he is an inventor whose work creating ingenious clockwork figures supports hundreds of families, but strange occurences soon have her doubting her own sanity
The testament of Jessie Lamb [a novel]
by
Jane Rogers
( Recording )
7 editions published in
2012
in
English
and held by 81 WorldCat member libraries worldwide
A rogue virus that kills pregnant women has been let loose in the world, and nothing less than the survival of the human race is at stake. Some blame the scientists, others see the hand of God, and still others claim that humanity is reaping the punishment it deserves for years of arrogance and destructiveness. Jessie Lamb is an ordinary sixteen-year-old girl living in extraordinary times. As her world collapses, her idealism and courage drive her toward the ultimate act of heroism. Jessie wants her life to make a difference; but is she heroic, or is she, as her scientist father fears, impressionable, innocent, and incapable of understanding where her actions will lead?
Acid
by
Emma Pass
( Recording )
3 editions published in
2014
in
English
and held by 79 WorldCat member libraries worldwide
In the year 2113, seventeen-year-old Jenna Strong is helped to escape from Mileway Maximum Security Prison outside London in order to help destroy ACID, the most brutal and controlling police force in history
The luck uglies
by
Paul Durham
( Recording )
3 editions published in
2014
in
English
and held by 79 WorldCat member libraries worldwide
Strange things are happening in Village Drowning, and a terrifying encounter has eleven-year-old Rye O'Chanter convinced that the monstrous, supposedly extinct Bog Noblins have returned. Rye's only hope is an exiled secret society so notorious its name can't be spoken aloud: the Luck Uglies. As Rye dives into Village Drowning's secrets, rules, and lies, she'll discover the truth behind the village's legends of outlaws and beasts; and that it may take a villain to save them from the monsters
The switch
by
Lynsay Sands
( )
4 editions published in
2013
in
English
and held by 74 WorldCat member libraries worldwide
When they first met Lord Jeremy William Radcliffe, Charlie and her twin sister, Elizabeth were escaping from their uncle-taking turns acting the young gentleman to avoid detection. But Charlie couldn't help falling head over heels-and out of a window-for the handsome lord. Of course, that was only the beginning; Lord Radcliffe insisted on showing "him" and her lovely sister to London. But how could he do that? With every touch, Radcliffe seemed unknowingly to incite indecent desires in Charlie, and his fraternal intent was certain to land her in a fine mess. Though it was a great game to play a boy, there was more fun in being female. And after one brush of his fiery lips when her guise was gone, Charlie swore to be nothing but his fiery woman forevermore
more
fewer
Audience Level
0

1
Kids
General
Special
Audience level: 0.10 (from 0.07 for The luck u ... to 0.15 for A single b ...)
Related Identities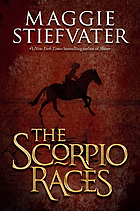 Languages
Covers