Hardingham, Fiona
Most widely held works by Fiona Hardingham
Wedding night
by
Sophie Kinsella
( Recording )
16 editions published between
2013
and 2017 in
English
and
Undetermined
and held by 1,369 WorldCat member libraries worldwide
Lottie is 33, and is sick of boyfriends who don't want to commit to marriage. When her old boyfriend Ben reappears after fifteen years and reminds her of their pact to marry each other if they are both single after 30, Lottie jumps at the chance. But not everyone is pleased with Lottie and Ben's arrangement, and family and friends are determined to intervene. Will they make Lottie and Ben's wedding night one to remember--or one to forget?
My not so perfect life : a novel
by
Sophie Kinsella
( Recording )
14 editions published in
2017
in
English
and held by 1,100 WorldCat member libraries worldwide
"When Katie Brenner is fired from her dream job in advertising in London, she's desperate to get away from her mad boss Demeter, and her crush, Alex, who she thought shared her feelings of adoration but didn't. Seeking refuge, she goes home to her father's farm in Somerset to help make her stepmother's dream of turning their land into a glamping retreat come true. Applying her savvy marketing smarts, Katie masterminds a glamorous upscale resort. But when Demeter shows up unannounced, with Alex not far behind, Katie is forced to rethink her revenge fantasies and her assumptions about family, love, and office politics and realize how much she may have misjudged everyone--and everything--around her"
The Scorpio Races
by
Maggie Stiefvater
( Recording )
14 editions published between
2011
and 2013 in
English
and held by 1,062 WorldCat member libraries worldwide
Nineteen-year-old returning champion Sean Kendrick competes against Puck Connolly, the first girl ever to ride in the annual Scorpio Races, both trying to keep hold of their dangerous water horses long enough to make it to the finish line
Surprise me : a novel
by
Sophie Kinsella
( Recording )
9 editions published in
2018
in
English
and held by 919 WorldCat member libraries worldwide
After being together for ten years, Sylvie and Dan have all the trimmings of a happy life and marriage. Then, a trip to the doctor projects they will live another sixty-eight years together and panic sets in. They never expected "until death do us part" to mean seven decades. In the name of marriage survival, they quickly concoct a plan to keep their relationship fresh and exciting: they will create little surprises for each other so that their (extended) years together will never become boring. But in their pursuit to execute Project Surprise Me, mishaps arise and secrets are uncovered that start to threaten the very foundation of their unshakable bond
Paris for one & other stories
by
Jojo Moyes
( Recording )
8 editions published in
2016
in
English
and held by 877 WorldCat member libraries worldwide
Nell is twenty-six and has never been to Paris. She's never been on a romantic weekend away to anywhere before. Everyone knows traveling abroad isn't really her thing. But when Nell's boyfriend fails to show up for their romantic mini-vacation, she has the opportunity to prove everyone, including herself, wrong. Alone and in Paris, Nell uncovers a version of herself she never knew existed: independent and intrepid. Could this turn out to be the most adventurous weekend of her life?
The summer before the war : a novel
by
Helen Simonson
( Recording )
1 edition published in
2016
in
English
and held by 797 WorldCat member libraries worldwide
East Sussex, 1914. It is the end of England's brief Edwardian summer, and everyone agrees that the weather has never been so beautiful. Hugh Grange, down from his medical studies, is visiting his Aunt Agatha, who lives with her husband in the small, idyllic coastal town of Rye. Agatha's husband works in the Foreign Office, and she is certain he will ensure that the recent saber rattling over the Balkans won't come to anything. And Agatha has more immediate concerns; she has just risked her carefully built reputation by pushing for the appointment of a woman to replace the Latin master. When Beatrice Nash arrives with one trunk and several large crates of books, it is clear she is significantly more freethinking -- and attractive -- than anyone believes a Latin teacher should be. For her part, mourning the death of her beloved father, who has left her penniless, Beatrice simply wants to be left alone to pursue her teaching and writing. But just as Beatrice comes alive to the beauty of the Sussex landscape and the colorful characters who populate Rye, the perfect summer is about to end. For despite Agatha's reassurances, the unimaginable is coming. Soon the limits of progress, and the old ways, will be tested as this small Sussex town and its inhabitants go to war
An ember in the ashes : a novel
by
Sabaa Tahir
( Recording )
10 editions published in
2015
in
English
and held by 742 WorldCat member libraries worldwide
"Laia is a Scholar living under the iron-fisted rule of the Martial Empire. When her brother is arrested for treason, Laia goes undercover as a slave at the empire's greatest military academy in exchange for assistance from rebel Scholars who claim that they will help to save her brother from execution"--
The readers of Broken Wheel recommend
by
Katarina Bivald
( Recording )
13 editions published between
2015
and 2016 in
English
and held by 731 WorldCat member libraries worldwide
It all began with a correspondence between two quite different women: 28-year-old Sara from Haninge, Sweden, and 65-year-old Amy from the small town of Broken Wheel, Iowa. After years of exchanging books, letters and thoughts on the meaning of literature and life, Sara, mousy, disheveled, who has never been anywhere in her life; has really lived only for her work in a beloved bookshop, which has just closed its doors for the last time; bravely decides to accept her unknown friend's invitation to visit. But when she arrives, she finds her house empty, the funeral guests just heading home. Sara finds herself alone. And what choice do the inhabitants of Broken Wheel have but to take care of their bewildered tourist? And what choice does Sara have, faced with a town where nobody reads and her desire to honor her friend, but to set up the perfect bookshop with all the books she and Amy shared
A torch against the night
by
Sabaa Tahir
( Recording )
8 editions published in
2016
in
English
and held by 538 WorldCat member libraries worldwide
Following the events of the Fourth Trial, an army led by Masks hunts the two fugitives as they escape the city of Serra and journey across the vast lands of the Martial Empire. Laia is determined to break into Kauf-- the Empire's most secure and dangerous prison-- and save her brother, whose knowledge of Serric steel is the key to the Scholars' future. And Elias is determined to stay by Laia's side ... even if it means giving up his own chance at freedom
Keep her safe : a novel
by
Sophie Hannah
( Recording )
11 editions published in
2017
in
English
and held by 450 WorldCat member libraries worldwide
Pushed to the breaking point, Cara Burrows flees her home and family and escapes to a five-star spa resort she can't afford. Late that night, exhausted and desperate, she lets herself into her hotel room and is shocked to find it already occupied, by a man and a teenage girl. A simple mistake at the front desk, but soon Cara realizes that the girl she saw alive and well in the hotel room is someone who she can't possibly have seen: the most famous murder victim in the country, Melody Chapa, whose parents are serving life sentences for her murder. Cara doesn't know what to trust, everything she's read and heard about the case or the evidence of her own eyes. Did she really see Melody? And is she prepared to ask herself that question and answer it honestly if it means risking her own life?
more
fewer
Audience Level
0

1
Kids
General
Special
Audience level: 0.18 (from 0.13 for The summer ... to 0.27 for Under the ...)
Related Identities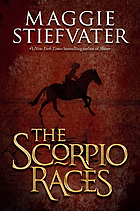 Alternative Names
Adele, Faye
Languages
Covers