Parker, Jonathan A.
Most widely held works by Jonathan A Parker
Consumption over the life cycle
by
Pierre-Olivier Gourinchas
( Book )
22 editions published between
1997
and 2000 in
English
and held by 96 WorldCat member libraries worldwide
This paper employs a synthetic cohort technique and Consumer Expenditure Survey data to construct average age-profiles of consumption and income over the working lives of typical households across different education and occupation groups. Using these profiles, we estimate a structural model of optimal life-cycle consumption expenditures in the presence of realistic labor income uncertainty. The model fits the profiles quite well. In addition to providing tight estimates of the discount rate and risk aversion, we find that consumer behavior changes strikingly over the life-cycle. Young consumers behave as buffer-stock agents. Around age 40, the typical household starts accumulating liquid assets for retirement, and its behavior mimics more closely that of a certainty equivalent consumer. This change in behavior is mostly driven by the life-cycle profile of expected income. Our methodology provides a natural decomposition of saving into its precautionary and retirement components
UK merger control
by
Jonathan A Parker
( Book )
15 editions published between
2011
and 2016 in
English
and
Undetermined
and held by 82 WorldCat member libraries worldwide
This book is a fully up-to-date, comprehensive guide to the law, economics and practice of UK merger control law, including a review of the recently revised guidelines of the Office of Fair Trading and the Competition Commission. This guide presents an integrated legal and economic assessment of the substantive appraisal of mergers and examines in detail the following topics: the history of the Enterprise Act and its development from the Fair Trading Act; the various regulatory bodies that form the institutional structure of the UK merger control regime; enterprises subject to merger control r
The empirical importance of precautionary savings
by
Pierre-Olivier Gourinchas
( Book )
20 editions published in
2001
in
English
and held by 73 WorldCat member libraries worldwide
One of the basic motives for saving is the accumulation of wealth to insure future welfare. Both introspection and extant research on consumption insurance find that people face substantial risks that they do not fairly pool. In theory, the consumption and wealth accumulation of price-taking households in an economy with incomplete markets differs substantially from the behavior of these same households in the equivalent economy with complete-markets. The question we address in this article is whether we find this difference to be large in practice. What is the empirical importance of precautionary saving? We provide a simple decomposition that characterizes the importance of precautionary saving in the U.S. economy. We use this decomposition as an organizing framework to present four main findings: (a) the concavity of the consumption policy rule, (b) the importance of precautionary saving for life-cycle saving and wealth accumulation, (c) the contribution of changes in risk to fluctuations in aggregate consumption and (d) the significant impact of incomplete markets on aggregate fluctuations in calibrated general equilibrium models. We conclude with directions for future research
Optimal expectations
by
Markus Konrad Brunnermeier
( Book )
26 editions published between
2002
and 2004 in
English
and held by 73 WorldCat member libraries worldwide
This paper introduces a tractable, structural model of subjective beliefs. Forward-looking agents care about expected future utility flows, and hence have higher current felicity if they believe that better outcomes are more likely. On the other hand, biased expectations lead to poorer decisions and worse realized outcomes on average. Optimal expectations balance these forces by maximizing average felicity. A small bias in beliefs typically leads to first-order gains due to increased anticipatory utility and only to second-order costs due to distorted behavior. We show that in a portfolio choice problem, agents overestimate the return on their investment and exhibit a preference for skewness. In general equilibrium, agents' prior beliefs are endogenously heterogeneous. Finally, in a consumption-saving problem with stochastic income, agents are both overconfident and overoptimistic
Spendthrift in America? : on two decades of decline in the U.S. saving rate
by
Jonathan A Parker
( Book )
16 editions published in
1999
in
English
and held by 61 WorldCat member libraries worldwide
During the past two decades, the personal saving rate in the United States has fallen from eight percent to below zero. This paper demonstrates that this change represents a major shift in the allocation of newly produced goods. The share of GDP that households consume rose by 6 percentage points since 1980. This increase occurred concurrently with a reduction in the growth rate of real consumption spending per person, high real rates of return, and an increasing ratio of aggregate wealth to income. Despite this last fact, wealth changes can explain little of the boom in consumption spending. The largest increases in national wealth post-date the consumption boom and households with different wealth levels have similar increases in consumption. The paper also finds that the changing age distribution of the U.S. population does not explain the consumption boom. While it may be that new wealthier cohorts are driving this boom, the preponderance of evidence suggest rather that the rising consumption to income ratio is due to a common time effect. The main findings of the paper are consistent with either an increase in the discount rate or with a general belief in better economic times in the future. Alternatively, the low rates of saving could be due to a combination of factors such as the increase in intergenerational transfers from the Social Security system raising the consumption of the elderly and an increase in access to credit and expanded financial instruments raising the consumption of the young
Luxury goods and the equity premium
by
Yacine Aït-Sahalia
( Book )
18 editions published between
2001
and 2002 in
English
and held by 57 WorldCat member libraries worldwide
This paper evaluates the return on equity using novel data on the consumption of luxury goods. Specifying household utility as a nonhomothetic function of the consumption of both a luxury good and a basic good, we derive and evaluate the riskiness of equity in such a world. Household survey and national accounts consumption data overstate the risk aversion necessary to match the observed equity premium because they contain basic consumption goods. The risk aversion implied by equity returns and the consumption of luxury goods is more than an order of magnitude less than found using national accounts consumption data. For the very rich, the equity premium is much less of a puzzle
Consumption risk and expected stock returns
by
Jonathan A Parker
( Book )
17 editions published between
2002
and 2003 in
English
and held by 56 WorldCat member libraries worldwide
Following the textbook C-CAPM, the consumption risk of an asset is typically measured as the contemporaneous covariance of the marginal utility of consumption and the return on that asset. When measured this way, consumption risk is too small to explain the observed equity premium, is negatively related to expected excess returns over time, and fails to explain the cross-sectional differences in average returns of the Fama and French (25) portfolios. This paper evaluates the central insight of the C-CAPM - that consumption risk determines returns - but take the model less literally by allowing the possibility that households do not instantaneously and completely adjust consumption to the news revealed about wealth in a period. The long-term consumption risk of the aggregate market is signficantly larger than the contemporaneous risk and is positively related to expected excess returns over time. The long-term consumption risk of different portfolios largely explains the observed differences in average returns
Precautionary saving and consumption fluctuations
by
Jonathan A Parker
( Book )
14 editions published between
2002
and 2004 in
English
and held by 55 WorldCat member libraries worldwide
This paper uses data on the expenditures of households to explain movements in the average growth rate of consumption in the U.S. from the beginning of 1982 to the end of 1997. We propose and implement a decomposition of consumption growth into series representing four proximate causes. These are new information, and three causes of predictable consumption growth: intertemporal substitution, changes in the preferences for consumption, and incomplete markets for consumption insurance. Incomplete markets for trading consumption in future states leads to statistically significant and countercyclical movements in expected consumption growth. The economic importance of precautionary saving rivals that of the real interest rate, but the relative importance of each source of movement in the volatility of consumption is not precisely measured
Measuring the cyclicality of real wages : how important is composition bias?
by
Gary Solon
( Book )
13 editions published in
1992
in
English
and held by 48 WorldCat member libraries worldwide
In the period since the 1960's, as in other periods, aggregate time series on real wages have displayed only modest cyclicality. Macroeconomists therefore have described weak cyclicality of real wages as a salient feature of the business cycle. Contrary to this conventional wisdom, our analysis of longitudinal microdata indicates that real wages have been substantially procyclical since the 1960's. We also find that the substantial procyclicality of men's real wages pertains even to workers that stay with the same employer and that women's real wages are less procyclical than men's. Numerous longitudinal studies besides ours have documented the substantial procyclicality of real wages, but none has adequately explained the discrepancy with the aggregate time series evidence. In accordance with a conjecture by Stockman (I983), we show that the true procyclicality of real wages is obscured in aggregate time series because of a composition bias: the aggregate statistics are constructed in a way that gives more weight to low-skill workers during expansions than during recessions. We conclude that, because real wages actually are much more procyclical than they appear in aggregate statistics, theories designed to explain the supposed weakness of real wage cyclicality may be unnecessary. and theories that predict substantially procyclical real wages become more credible
Consumption risk and cross-sectional returns
by
Jonathan A Parker
( Book )
11 editions published in
2003
in
English
and held by 48 WorldCat member libraries worldwide
This paper evaluates the central insight of the Consumption Capital Asset Pricing Model (C-CAPM) that an asset's expected return is determined by its equilibrium risk to consumption. Rather that measure the risk of a portfolio by the contemporaneous covariance of its return and consumption growth -- as done in the previous literature on the C-CAPM and the pattern of cross-sectional returns -- we measure the risk of a portfolio by its ultimate consumption risk defined as the covariance of its return and consumption growth over the quarter of the return and many following quarters. While contemporaneous consumption risk has little predictive power for explaining the pattern of average returns across the Fama and French (25) portfolios, ultimate consumption risk is highly statistically significant in explaining average returns and explains a large fraction of the variation in average returns. Aditionally, estimates of the average risk-free real rate of interest and the coefficient of relative risk aversion of the representative household based on ultimate consumption risk are more reasonable than those obtained using contemporaneous consumption risk
more
fewer
Audience Level
0

1
Kids
General
Special
Audience level: 0.74 (from 0.67 for On measuri ... to 0.79 for UK merger ...)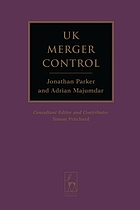 Alternative Names
Parker, Jonathan

Parker Jonathan David

Languages
Covers