Palestinian National Authority
Most widely held works about Palestinian National Authority
more
fewer
Most widely held works by Palestinian National Authority
more
fewer
Audience Level
0

1
Kids
General
Special
Audience level: 0.55 (from 0.17 for The politi ... to 0.89 for al-Taʻdād ...)
Related Identities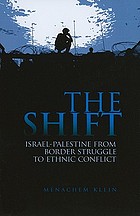 Covers
Alternative Names
<<al->>Sultah al-Wataniyyah al-Filastiniyyah

al-Sultah al-Wataniyyah al-Filastiniyyah Executive Authority

Aláṣẹ Ìjọba Orílẹ̀-èdè Palẹstínì

Aotrouniezh Vroadel Palestina

Auctoritas Palaestiniana

Autonomia Palestyńska rząd Palestyny

Autoridá Nacional Palestina

Autoridad Nacional Palestina Organización Administrativa Autónoma

Autoridade Nacional Palestina

Autoridade Nacional Palestiniana

Autoridat Nacional Palestina

Autorità Nazionale Palestinese organismo politico di auto-governo palestinese

Autoritat Nacional Palestina

Autoritat Palestiniana

Autoritatea Națională Palestiniană

Autorité palestinienne

Autorité palestinienne gouvernement d'Asie mineure

Awdurdod Cenedlaethol Palesteina

Chính quyền Quốc gia Palestine

Den palestinske selvstyremyndigheten

Det palæstinensiske selvstyre

Det palestinske området

Filistin

Filistin Ulusal Yönetimi

Ismaamulka Falastiin

Nasodnon nga Otoridad han Palestina

Otoritas Nasional Palèstina

Ôtoritât palèstinièna

P.N.A.

PA (Palestinian National Authority)

Palæstinensiske Selvstyreområder

Palästinensische Autonomiebehörde quasistaatliche Einrichtung, die nominell Regierungsfunktionen in den Palästinensischen Autonomiegebieten im Westjordanland und dem Gaza-Streifen ausübte

Palästinensische sülvstregeerte Rebeden

Palestiina Rahvuslik Omavalitsus

Palestiinalaishallinto

Palestijnse Autoriteit

Palestijnse Staot

Palestin-a

Palestin autonomija

Palestina

Palestina Aŭtonomio

Palestinako Aginte Nazionala

Palestīnas autonomija

Palestine National Authority

Palestinian Authority

Palestinian National Authority

Palestinian National Authority interim government in Western Asia, governing West Bank Areas A and B since 1994 and, until 2006, the Gaza Strip

Palestinn-a - Autòritæ Palestineixe

Palestinos autonomija

Palestinská autonomie částečně samostatný státní útvar v západní Asii

Palestinska Autonomna Područja

Palestinska myndigheten

Palestinska nacionalna oblast

Palestinska samouprava

Palestínske autonómne územia

Palistina kamachikuy

Pangbangsang Awtoridad a Palestinu

Pihak Berkuasa Palestin

PNA

PNA (Palestinian National Authority)

Sulṭah al-Filasṭīnīyah

Sulṭah al-Waṭanīyah al-Filasṭīnīyah

Sulṭat͏̈ al-waṭanīyat͏̈ al-Filasṭīnīyat͏̈

Uturità Naziunala Palestinesa

Εθνική Παλαιστινιακή Αρχή

Παλαιστίνη

Палестинæйы автономи

Палестина улуттук администрациясы

Палестинан къоман администраци

Палестинска автономия

Палестинска Народна Самоуправа

Палестинска Самоуправа

Палестинская национальная администрация временные органы власти, созданные в Палестине в 1994 году

Палестинська національна адміністрація арабська ("палестинська") влада на окремих територіях в Ізраїлі у зонах "A" та "B"

Палестынская аўтаномія

Палесцінская аўтаномія

Պաղեստինյան ազգային վարչություն

<<ה>>רשות הפלשתינאית

הרשות הפלסטינית ישות אוטונומית למחצה שנוסדה ב-1994

רשות הפלסטינית.

أريحا. السلطة الوطنية الفلسطينية

<<ال>>سلطة الفلسطينية

حکومت خودگردان فلسطین

سلطة الوطنية الفلسطينية.

غزة. السلطة الوطنية الفلسطينية

فلسطینی قومی عملداری

قطاع غزة. السلطة الوطنية الفلسطينية

منظمة التحرير الفلسطينية. السلطة الوطنية الفلسطينية

पॅलेस्टिनी राष्ट्रीय समिती

ফিলিস্তিন জাতীয় প্রশাসন

பலத்தீன தேசிய ஆணையம்

పాలస్తీనా

പലസ്തീൻ നാഷണൽ അതോറിറ്റി

පලස්තීන අධිකාරිය

องค์การบริหารแห่งชาติปาเลสไตน์

პალესტინის ეროვნული ადმინისტრაცია

팔레스타인 자치 정부

パレスチナ自治政府

巴勒斯坦民族权力机构

Languages