O'Rourke, Kevin H.
Most widely held works by Kevin H O'Rourke
Power and plenty : trade, war, and the world economy in the second millennium
by
Ronald Findlay
( Book )
25 editions published between
2007
and 2009 in
English
and held by 1,118 WorldCat member libraries worldwide
"International trade has shaped the modern world, yet until now no single book has been available for both economists and general readers that traces the history of the international economy from its earliest beginnings to the present day. Power and Plenty fills this gap, providing the first full account of world trade and development over the course of the last millennium." "Ronald Findlay and Kevin O'Rourke examine the successive waves of globalization and "deglobalization" that have occurred during the past thousand years, looking closely at the technological and political causes behind these long-term trends. They show how the expansion and contraction of the world economy has been directly tied to the two-way interplay of trade and geopolitics, and how war and peace have been critical determinants of international trade over the very long run. The story they tell is sweeping in scope, one that links the emergence of the Western economies with economic and political developments throughout Eurasia centuries ago. Drawing extensively upon empirical evidence and informing their systematic analysis with insights from contemporary economic theory, Findlay and O'Rourke demonstrate the close interrelationships of trade and warfare, the mutual interdependence of the world's different regions, and the crucial role these factors have played in explaining modern economic growth." "Power and Plenty is a must-read for anyone seeking to understand the origins of today's international economy, the forces that continue to shape it, and the economic and political challenges confronting policymakers in the twenty-first century."--Jacket
Globalization and history : the evolution of a nineteenth-century Atlantic economy
by
Kevin H O'Rourke
( Book )
38 editions published between
1999
and 2006 in 3 languages and held by 773 WorldCat member libraries worldwide
"Globalization is not a new phenomenon, nor is it irreversible. In Globalization and History, Kevin O'Rourke and Jeffrey Williamson present a coherent picture of trade, migration, and international capital flows in the Atlantic economy in the century prior to 1914 - the first great globalization boom, which anticipated the experience of the last fifty years."--Jacket
The Cambridge economic history of modern Europe
by
S. N Broadberry
( Book )
60 editions published between
2010
and 2012 in
English
and held by 685 WorldCat member libraries worldwide
"Unlike most existing textbooks on the economic history of modern Europe, which offer a country-by-country approach, The Cambridge Economic History of Modern Europe rethinks Europe's economic history since 1700 as unified and pan-European, with the material organised by topic rather than by country. This first volume is centred on the transition to modern economic growth, which first occurred in Britain before spreading to other parts of western Europe by 1870. Each chapter is written by an international team of authors who cover the three major regions of northern Europe, southern Europe, and central and eastern Europe. The volume covers the major themes of modern economic history, including trade; urbanization; aggregate economic growth; the major sectors of agriculture, industry and services; and the development of living standards, including the distribution of income. The quantitative approach makes use of modern economic analysis in a way that is easy for students to understand"--Provided by publisher
The new comparative economic history : essays in honor of Jeffrey G. Williamson
by
T. J Hatton
( Book )
16 editions published in
2007
in
English
and
Undetermined
and held by 271 WorldCat member libraries worldwide
Essays by internationally prominent economists examine long run cross-country economic trends from the perspective of New Comparative Economic History, an approach pioneered by Harvard economist Jeffrey G. Williamson
Were trade and factor mobility substitutes in history?
by
William J Collins
( Book )
27 editions published in
1997
in
English
and held by 113 WorldCat member libraries worldwide
Trade theorists have come to understand that their theory is ambiguous on the question: Are trade and factor flows substitutes? While this sounds like an open invitation for empirical research, hardly any serious econometric work has appeared in the literature. This paper uses history to fill the gap. It treats the experience of the Atlantic economy between 1870 and 1940 as panel data with almost seven hundred observations. When shorter run business cycles and long swings' are extracted from the panel data, substitutability is soundly rejected. When secular relationships are extracted over longer time periods and across trading partners, once again substitutability is soundly rejected. Finally, the paper explores immigration policy and finds that policy makers never behaved as if they viewed trade and immigration as substitutes
The Heckscher-Ohlin model between 1400 and 2000 : when it explained factor price convergence, when it did not and why
by
Kevin H O'Rourke
( Book )
19 editions published between
1999
and 2000 in
English
and held by 90 WorldCat member libraries worldwide
Abstract: There are two contrasting views of pre-19th century trade and globalization. First, there are the world history scholars like Andre Gunder Frank who attach globalization 'big bang' significance to the dates 1492 (Christopher Colombus stumbles on the Americas in search of spices) and 1498 (Vasco da Gama makes an end run around Africa and snatches monopoly rents away from the Arab and Venetian spice traders). Such scholars are on the side of Adam Smith who believed that these were the two most important events in recorded history. Second, there is the view that the world economy was fragmented and completely de- globalized before the 19th century. This paper offers a novel way to discriminate between these two competing views and we use it to show that there is no evidence that the Ages of Discovery and Commerce had the economic impact on the global economy that world historians assign to them, while there is plenty of evidence of a very big bang in the 19th century. The test involves a close look at the connections between factor prices, commodity prices and endowments world wide
After Columbus : explaining the global trade boom 1500-1800
by
Kevin H O'Rourke
( Book )
22 editions published in
2001
in
English
and held by 82 WorldCat member libraries worldwide
This paper documents the size and timing of the world inter-continental trade boom following the great voyages in the 1490s of Columbus, da Gama and their followers. Indeed, a trade boom followed over the subsequent three centuries. But what was its cause? The conventional wisdom in the world history literature offers globalization as the answer: it alleges that declining trade barriers, falling transport costs and overseas 'discovery' explains the boom. In contrast, this paper reports the evidence that confirms unambiguously that there was no commodity price convergence between continents, something that would have emerged had globalization been a force that mattered. Thus, the trade boom must have been caused by some combination of European import demand and foreign export supply from Asia and the Americas. Furthermore, the behavior of the relative price of foreign importables in European cities should tell us which mattered most and when. We offer detailed evidence on the relative prices of such importables in European markets over the five centuries1350-1850. We then offer a model which is used to decompose the sources of the trade boom 1500-1800
From Malthus to Ohlin : trade, growth and distribution since 1500
by
Kevin H O'Rourke
( Book )
21 editions published in
2002
in
English
and held by 81 WorldCat member libraries worldwide
A recent endogenous growth literature has focused on the transition from a Malthusian world where real wages were linked to factor endowments, to one where modern growth has broken that link. In this paper we present evidence on another, related phenomenon: the dramatic reversal in distributional trends -- from a steep secular fall to a steep secular rise in wage-land rent ratios -- which occurred some time early in the 19th century. What explains this reversal? While it may seem logical to locate the causes in the Industrial Revolutionary forces emphasized by endogenous growth theorists, we provide evidence that something else mattered just as much: the opening up of the European economy to international trade
Globalization and inequality : historical trends
by
Kevin H O'Rourke
( Book )
21 editions published in
2001
in
English
and held by 81 WorldCat member libraries worldwide
This paper surveys trends in both international economic integration and inequality over the past 150 years, as well as the links between them. In doing so, it distinguishes between (a) the different dimensions of globalization; and (b) between-country and within-country inequality. Theory suggests that globalization will have very different implications for within-country inequality, depending on the dimension of globalization involved (e.g. trade versus factor flows), on the country concerned, and on the distribution of endowments; the historical record provides ample evidence of this ambiguous relationship. Late 19th century globalization had large effects on within-country income distribution, but the effect on inequality differed greatly across countries: both trade and migration (but not capital flows) made the rich New World more unequal, and the (less rich) Old World more equal. The evidence on the links between within-country inequality and globalization in the late 20th century is mixed. The balance of evidence suggests that globalization has been a force for between-country convergence in both the late 19th and late 20th centuries; long run patterns of divergence are due to other factors (e.g. the unequal spread of the Industrial Revolution)
Around the European periphery 1870-1913 : globalization, schooling and growth
by
Kevin H O'Rourke
( Book )
19 editions published between
1995
and 1996 in
English
and held by 80 WorldCat member libraries worldwide
On average, the poor European periphery converged on the rich industrial core in the four or five decades prior to World War I. Some, like the three Scandinavian economies, used industrialization to achieve a spectacular convergence on the leaders, especially in real wages and living standards. Some, like Ireland, seemed to do it without industrialization. Some, like Italy, underwent less spectacular catch-up, and it was limited to the industrializing North. Some, like Iberia, actually fell back. What accounts for this variety? What role did trade and tariff policy play? What about emigration and capital flows? What about schooling? We offer a tentative assessment of these contending explanations and conclude that globalization was by far the dominant force accounting for convergence (and divergence) around the periphery. Some exploited it well, and some badly
more
fewer
Audience Level
0

1
Kids
General
Special
Audience level: 0.43 (from 0.07 for The new co ... to 0.95 for The intern ...)
Related Identities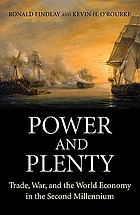 Alternative Names
Hjortshøj O'Rourke, Kevin 1963-

O'Rourke, K. H.

O'Rourke, K. H. 1963-

O'Rourke, Kevin.

O'Rourke Kevin 1963-....

O'Rourke, Kevin A.

O'Rourke Kevin A. 1963-....

O'Rourke, Kevin Hjortshøj 1963-

O'Rourke, KevinHjortshøj

O'Rourke, Kevon H. 1963-

오루크, 케빈 H. 1963-

Languages
Covers