Ashgate Publishing
Most widely held works by Ashgate Publishing
Tania Kovats
by
Jeremy Millar
( Book )
1 edition published in
2010
in
English
and held by 130 WorldCat member libraries worldwide
Like the natural world which inspires it, Kovats' work is constantly shifting. This insightful monograph reveals the twists and turns of the artist's career to date, from her creations as fledging artist to Kovats' most recent successes which include her travelling meadow
Prosopography of the Byzantine Empire
( Book )
in
English
and held by 32 WorldCat member libraries worldwide
The Prosopography of the Byzantine Empire is designed to record, eventually in a computerised relational database, all surviving information about every individual mentioned in Byzantine textual sources, together with as many as possible of the individuals recorded in seal sources, during the period from 641 to 1261, and every individual mentioned in non-Byzantine sources during the same period who is 'relevant' (on a generous interpretation) to Byzantine affairs. The project covers the period from 641 (the terminal date of Volume III of the publication Prosopography of the later Roman Empire) to 1261 (the commencement date of the publication Prosopographisches Lexikon der Palaiologenzeit)
Gardner's chemical synonyms and trade names
by
William Gardner
( )
2 editions published in
1999
in
English
and held by 12 WorldCat member libraries worldwide
"Gardner's digital handbook is the digital complement to the reference book Gardner's Chemical synonyms and trade names ... one of the ... most widely used sources of information on chemicals in commerce ... all bulk inorganic chemicals, major pesticides, dyestuffs, surfactants, metals and alloys are included. The 5,000 highest volume chemicals in the US, as defined by application of the Toxic Substances Control Act, are all represented"--Publisher's insert
The early modern Italian domestic interior, 1400-1700 : objects, spaces, domesticities
by
Erin J Campbell
( Book )
1 edition published in
2013
in
English
and held by 3 WorldCat member libraries worldwide
Emphasizing on the one hand the reconstruction of the material culture of specific residences, and on the other, the way in which particular domestic objects reflect, shape, and mediate family values and relationships within the home, this volume offers a distinct contribution to research on the early modern Italian domestic interior. Though the essays mainly take an art historical approach, the book is interdisciplinary in that it considers the social implications of domestic objects for family members of different genders, age, and rank, as well as for visitors to the home. By adopting a broad chronological framework that encompasses both Renaissance and Baroque Italy, and by expanding the regional scope beyond Florence and Venice to include domestic interiors from less studied centers such as Urbino, Ferrara, and Bologna, this collection offers genuinely new perspectives on the home in early modern Italy. -- Publisher's website
Messiaen perspectives
( Book )
1 edition published in
2013
in
Polish
and held by 2 WorldCat member libraries worldwide
"Messiaen Perspectives 1: Sources and Influences presents many new primary sources ... The volume places the composer within a broader historical and cultural framework than has previously been attempted, ranging from specific influences to more general contexts. As a centrepiece, the book includes an examination of the impact of one of the greatest influences upon Messiaen, Yvonne Loriod."-- Back cover
China's naval power : an offensive realist approach ?
by
Yves-Heng Lim
( Book )
1 edition published in
2014
in
English
and held by 2 WorldCat member libraries worldwide
The rapid modernization of the Chinese Navy is a well-documented reality of the post-Cold War world. In two decades, the People's Liberation Army Navy has evolved from a backward force composed of obsolete platforms into a reasonably modern fleet whose growth is significantly shaking the naval balance in East Asia. The rationale behind China's contemporary rise at sea remains, however, difficult to grasp and few people have tried to see how the current structure of the international system has shaped Chinese choices. This book makes sense of Chinese priorities in its naval modernization in a 'robust' offensive realist framework. Drawing on Barry Posen's works on sources of military doctrine, it argues that the orientation of Beijing's choices concerning its naval forces can essentially be explained by China's position as a potential regional hegemon. Yves-Heng Lim highlights how a rising state develops naval power to fulfil its security objectives, a theoretical perspective that goes farther than the sole Chinese case
The radicals' city : urban environment, polarisation, cohesion
by
Ralf Brand
( Book )
1 edition published in
2013
in
English
and held by 2 WorldCat member libraries worldwide
Bringing together comparative case studies from Belfast, Beirut, Amsterdam and Berlin, this book examines the role of the urban environment in social polarisation processes. In doing so, it provides a timely and refreshingly innovative voice in the confusing babble on (counter- )terrorism, urban conflict and community cohesion. Despite their socio-political differences, these cities are telling cases of how the location and shape of very mundane objects such as rubbish bins, bridges, clothes' stores, shopping malls and cafes - in addition to the obvious fences, walls and barbed wire - are often subject to heated controversies and influence the way urban conflict is 'lived' and practised. Within a Science and Technology Studies (STS) theoretical framework, the authors provide a systematic analysis of these four cities and provide many concrete and richly illustrated examples of 'material agency' without losing sight of their specific historical, political, geographical and social conditions. The STS angle permits some surprising, yet extremely convincing, conclusions which are of use not only for a range of practitioners but also to scholars interested in the social shaping processes and the consequences of urban artefacts. The authors argue that, although architecture and urban design is clearly not the sole cause of conflict and polarisation, neither is it completely innocent. Conversely, it cannot be the silver bullet to solve related problems and to create community cohesion. However, the materiality of our cities must not be ignored; in fact, it can and should be 'enrolled' in our efforts. The book contains detailed descriptions of such positive cases as inspiration for practitioners as diverse as policy makers, architects, urban designers, planners, community workers, consultants or police officers
Experiencing Byzantium : papers from the 44th Spring Symposium of Byzantine Studies, Newcastle and Durham, April 2011
by
Claire Nesbitt
( Book )
1 edition published in
2013
in
English
and held by 2 WorldCat member libraries worldwide
From the reception of imperial ekphraseis in Hagia Sophia to the sounds and smells of the back streets of Constantinople, the sensory perception of Byzantium is an area that lends itself perfectly to an investigation into the experience of the Byzantine world. The theme of experience embraces all aspects of Byzantine studies and the 'Experiencing Byzantium' symposium brought together archaeologists, architects, art historians, historians, musicians and theologians in a common quest to step across the line that divides how we understand and experience the Byzantine world and how the Byzantines themselves perceived the sensual aspects of their empire and also their faith, spirituality, identity and the nature of 'being' in Byzantium.The papers in this volume derive from the 44th Spring Symposium of Byzantine Studies, held for the Society for the Promotion of Byzantine Studies by the University of Newcastle and University of Durham, at Newcastle upon Tyne in April 2011
Pseudo-Kodinos and the Constantinopolitan court : offices and ceremonies
by
Pseudo-Kodinos
( Book )
1 edition published in
2013
in
Greek, Ancient
and held by 2 WorldCat member libraries worldwide
The work known as Pseudo-Kodinos, the fourteenth-century text which is one of two surviving ceremonial books from the Byzantine empire, is presented here for the first time in English translation. With facing page Greek text and the first in-depth analysis in the form of commentary and individual studies on the hierarchy, the ceremonies, court attire, the Blachernai palace, lighting, music, gestures and postures, this volume makes an important new contribution to the study of the Byzantine court, and to the history and culture of Byzantium more broadly
more
fewer
Audience Level
0

1
Kids
General
Special
Audience level: 0.64 (from 0.20 for China's na ... to 0.77 for The North- ...)
Associated Subjects
Africa, Southern
Art, Byzantine
Art, Modern
Auditing
Bauman, Zygmunt,
Buddhist music
Byzantine Empire
Chemical industry
Chemicals
Civilization
Conflict management
Corruption
Courts and courtiers
Cultural landscapes
Domestic space
Drawing, English
England
Europe
Europe, Central
Europe--European Union countries
Families
Home
House furnishings
Installations (Art)
Intergroup relations
Interior decoration
Italy
Kovats, Tania
Manners and customs
Middle Ages
Monsters
Photography, Artistic
Polarization (Social sciences)
Political corruption
Political sociology
Professional employees
Regionalism
Religion
Religion--Social aspects
Rites and ceremonies
Sculpture, English
Security, International
Shengguan
Social conditions
Sociology
Sociology, Urban
Southern African Development Community
Urbanization--Social aspects
Urban policy
Wutai Mountains (China)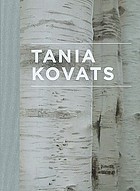 Alternative Names
Scolar Press
Ashgate.

Ashgate Publishing Company.

Ashgate Publishing Company (USA).

Ashgate Publishing Limited.

Ashgate Publishing Limited (UK).

Ashgate Variorum.

Avebury Ashgate Publishing Limited.

Variorum.

Languages
Covers