Zeh, Juli 1974-
Most widely held works about Juli Zeh
more
fewer
Most widely held works by Juli Zeh
In free fall : a novel
by
Juli Zeh
( Book )
79 editions published between
2007
and 2013 in 16 languages and held by 1,142 WorldCat member libraries worldwide
After the son of one of two once-friendly rival physicists is kidnapped, their relationship is further tested, and Detective Superintendent Schilf must find the perpetrator while navigating a web of blackmail
Decompression : a novel
by
Juli Zeh
( Book )
59 editions published between
2012
and 2015 in 11 languages and held by 924 WorldCat member libraries worldwide
"An explosive thriller about two couples who are caught in a web of conflicting passions while deep-sea diving off the beautiful Canary Islands; Sven Fiedler is a young lawyer in Germany who decides he's had enough. No more competing with coworkers for his boss's attention, no more flaunting this or that new purchase to keep his friends impressed, no more endless workweeks under fluourescent lights. So he withdraws from the bustle of modern life to the island of Lanzarote, one of the Canary Islands, where he and his girlfriend, Antje, establish a simpler routine. Sven sets up a business as a deep-sea diving instructor while Antje has her own real estate agency, and the two happily cater to tourists who come to bask in the warm sunshine and explore the silent, gleaming marine paradise that makes this island such a remarkable retreat. In November of 2011, two German tourists, Jola von der Pahlen and Theo Hast, engage Sven for an expensive two-week intensive diving experience. They stay in a guest house on Sven and Antje's property, and the two couples quickly become entangled in a mess of jealousies and suspicions. Sven is struck by Jola's beauty and her evident wealth. Theo quickly leaps to the conclusion that Sven and Jola are conspiring against him, but oddly, he seems to facilitate their affair rather than trying to stop it. Antje, looking on, grows increasingly wary of these particular clients. Shifting through various points of view, the reader is constantly kept guessing about who knows what, and more important, who is telling the truth. As the tension builds, it becomes increasingly clear that someone will meet a violent end, but a quiet one, down in the underwater world beneath the waves"--
Eagles and angels
by
Juli Zeh
( Book )
125 editions published between
2001
and 2013 in 32 languages and held by 881 WorldCat member libraries worldwide
Jessie is dead. She shot herself while on the phone with Max. And now grief-stricken Max, a UN lawyer, is forced to reevaluate everything about their relationship--including what Jessie, a drug dealer's daughter, was hiding. Embroiled with the drama of the Balkan drug trade and the shortcomings of international law, "Eagles and Angles is a sophisticated riddle of a novel where mass murderers and civil was heroes exist in a bizarre symbiosis, and where nothing is as it appears
The method
by
Juli Zeh
( Book )
71 editions published between
2009
and 2016 in 15 languages and held by 770 WorldCat member libraries worldwide
Mia Holl lives in a state governed by The Method, where good health is the highest duty of the citizen. Everyone must submit medical data and sleep records to the authorities on a monthly basis, and regular exercise is mandatory. Mia is young and beautiful, a successful scientist who is outwardly obedient but with an intellect that marks her as subversive. Convinced that her brother has been wrongfully convicted of a terrible crime, Mia comes up against the full force of a regime determined to control every aspect of its citizens' lives
Spieltrieb : Roman
by
Juli Zeh
( Book )
81 editions published between
2002
and 2016 in 16 languages and held by 568 WorldCat member libraries worldwide
Als twee begaafde middelbare scholieren een leraar in een seksuele val lokken, denken ze hem in hun macht te hebben
Unterleuten Roman
by
Juli Zeh
( Book )
16 editions published between
2016
and 2017 in
German
and held by 471 WorldCat member libraries worldwide
"Die Geschichte ist wie ein Kaleidoskop. Man dreht ein wenig, und alles sieht anders aus." Juli Zeh. Manchmal kann die Idylle auch die Hölle sein. Wie das Dorf "Unterleuten" irgendwo in Brandenburg. Wer nur einen flüchtigen Blick darauf wirft, ist bezaubert von den schrulligen Originalen, die den Ort nach der Wende prägen, von der unberührten Natur mit den seltenen Vogelarten, von den kleinen Häusern, die sich Stadtflüchtige aus Berlin gerne kaufen. Doch als eine Investmentfirma einen Windpark in unmittelbarer Nähe der Ortschaft errichten will, brechen Streitigkeiten wieder auf, die lange Zeit unterdrückt wurden. Kein Wunder, dass schon wenige Tage später im Dorf die Hölle los ist ... Mit "Unterleuten" hat Juli Zeh einen großen Gesellschaftsroman über die wichtigen Fragen unserer Zeit geschrieben, der hochspannend wie ein Thriller ist. Gibt es im 21. Jahrhundert noch eine Moral jenseits des Eigeninteresses? Woran glauben wir? Und wie kommt es, dass immer alle nur das Beste wollen, und am Ende trotzdem Schreckliches passiert?
Angriff auf die Freiheit : Sicherheitswahn, Überwachungsstaat und der Abbau bürgerlicher Rechte
by
Ilija Trojanow
( Book )
24 editions published between
2009
and 2014 in 3 languages and held by 412 WorldCat member libraries worldwide
Alle sind scharf auf private Daten. Der Staat möchte die biologischen Merkmale der Bürger kennen. Die Wirtschaft sammelt Informationen über die Vorlieben ihrer Kunden. Arbeitgeber suchen mit illegalen Überwachungen nach schwarzen Schafen unter ihren Mitarbeitern. Die Warnungen vor Terror und Wirtschaftskriminalität lenken von einer Gefahr ab, die uns allen droht: der transparente Mensch. Bevor es so weit kommt, intervenieren Juli Zeh und Ilija Trojanow mit einer engagierten Kampfschrift. Wie viel sind uns unsere Bürgerrechte noch wert? Wer bedroht unsere Demokratie stärker: militante Islamisten oder die Befürworter einer totalen Überwachung? Wie können wir uns gegen den schleichenden Verlust unserer Freiheit wehren? Dieses Buch, zornig, ironisch, und hoch informativ zugleich, wird viele Menschen aufrütteln, die sich zu lange in falscher Sicherheit wiegten
Die Stille ist ein Geräusch eine Fahrt durch Bosnien
by
Juli Zeh
( Book )
39 editions published between
2001
and 2013 in 9 languages and held by 200 WorldCat member libraries worldwide
Juli Zeh fährt im Sommer 2001 nach Bosnien: allein, nur ihr Hund als Begleitung. Sie fährt durch ein zerstörtes Land, einen Kriegsschauplatz, bis heute durch zahllose Minenfelder das gefährlichste Terrain Europas. Die Reise führt unter anderem nach Jajce, Sarajevo, Mostar, Sanski Most, Tuzla, Srebrenica, Banja Luka, Bihac: Kriegs-Orte im nunmehr friedlichen Bosnien, verwundete Landschaften, noch immer traumhaft schöne Städte und Plätze voller Geschichte und Geschichten. Entstanden ist eine der eindringlichsten Reiseschilderungen, geschrieben von einer Autorin, die zeigt, "dass die Darstellung der Wahrheit immer noch eine lohnende Sache sein kann" (Peter Henning in der Weltwoche)
Nachts sind das Tiere
by
Juli Zeh
( Book )
11 editions published between
2014
and 2016 in
German
and held by 163 WorldCat member libraries worldwide
Die NSA-Affäre hat viele Internet-Nutzer verunsichert und verwirrt. Wir, die Politikverdrossenen, die "Einfach-so-Egozentriker", die Selbstquantifizierer, melden uns hektisch von Facebook und Co. ab. Juli Zeh, die einen weltweiten Schriftstellerprotest gegen die Überwachung initiiert hat, sieht das gar nicht ein. Engagiert verteidigt sie die Freiheit des Wortes und ermutigt uns, sie ebenfalls einzufordern. Sie hinterfragt, warum wir uns eigentlich ein vorgefertigtes Schema von "Glück" überstülpen lassen, das "gesamtgesellschaftliche Zirkeltraining" klaglos mitmachen und uns so zu einer einheitlichen Masse entwickeln, die ihre Mündigkeit verspielt. Eine der erfolgreichsten Schriftstellerinnen ihrer Generation, Juristin und Querdenkerin, bezieht in ihren neuen Essays Stellung zu den umstrittenen und drängenden Themen unserer Zeit
Alles auf dem Rasen : kein Roman
by
Juli Zeh
( Book )
17 editions published between
2005
and 2012 in
German
and
Undetermined
and held by 161 WorldCat member libraries worldwide
"Gibt es eine Demokratie ohne Nebenwirkungen? Finden sich auf dem Europäischen Markt noch Tabus made in Germany? Warum langweilt uns die Pornographie? Kann man schreiben lernen, hat die Literatur noch etwas zu erzählen, und worin liegt der psychologische Nutzen von Altpapier? Juli Zeh, eine der spannendsten und erfolgreichsten Autorinnen ihrer Generation meldet sich mit intelligenten, provokanten und amüsanten Essays zu Wort."--Page 4 of cover
more
fewer
Audience Level
0

1
Kids
General
Special
Audience level: 0.75 (from 0.32 for In free fa ... to 0.93 for Poetik des ...)
Related Identities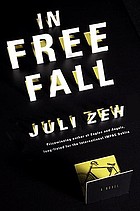 Alternative Names
C'e, Iuli 1974-

Ce, Juli 1974-

Ce, Youli 1974-

Cee, Žjuli 1974-

Ceh, Džuli 1974-

Che, Yulli 1974-

Juli Zeh Duits schrijfster

Juli Zeh Duits schrijver

Juli Zeh escriptora alemanya

Juli Zeh escritora alemana

Juli Zeh escrivana alemanda

Juli Zeh German writer

Juli Zeh německá spisovatelka

Juli Zeh niemiecka pisarka.

Juli Zeh romancière et juriste allemande

Juli Zeh scrittrice tedesca

Tseh, Yuli 1974-

You li Ce 1974-

Youli-Ce 1974-

Yul li Che 1974-

Yulli-Che 1974-

Zeh, Julie

Zeh, Julie 1974-

Юли Це

Јули Це

צה, יולי 1974-

იული ცე

체, 율리 1974-

ツェー, ユーリ

ユーリ・ツェー 1974-

Languages
German
(322)
English
(54)
Dutch
(30)
French
(25)
Polish
(16)
Spanish
(16)
Swedish
(15)
Czech
(10)
Italian
(9)
Chinese
(9)
Danish
(9)
Croatian
(8)
Turkish
(7)
Korean
(5)
Bulgarian
(5)
Russian
(5)
Slovenian
(5)
Portuguese
(4)
Hebrew
(4)
Romanian
(4)
Japanese
(3)
Georgian
(3)
Catalan
(3)
Greek, Modern
(2)
Norwegian
(2)
Finnish
(2)
Serbian
(2)
Kru
(2)
Hungarian
(2)
Estonian
(1)
Ukrainian
(1)
Lithuanian
(1)
Albanian
(1)
Latvian
(1)
more
fewer
Covers