Biden, Joseph R.
Most widely held works about Joseph R Biden
more
fewer
Most widely held works by Joseph R Biden
Promises to keep : on life and politics
by Joseph R Biden
( Book )
16 editions published between 2007 and 2008 in English and held by 1,451 libraries worldwide
This is the story of a man who faced down personal challenges and tragedy, to become a public servant who refuses to be cynical about political leadership. As a senator from Delaware since 1973, Joe Biden has been a witness to the major events of the past four decades and a relentless actor in trying to shape recent American history. Here he reveals what these experiences taught him about himself, his colleagues, and the institutions of government. He shows how the guiding principles he learned early in life--the obligation to work to make people's lives better, to honor family and faith, to get up and do the right thing no matter how hard you've been knocked down, to be honest and straightforward, and, above all, to keep your promises--are the foundations on which he has based his life's work as husband, father, and public servant.--From publisher description.
What causes men's violence against women
( Book )
1 edition published in 1999 in English and held by 482 libraries worldwide
Progress in the Balkans : Kosovo, Serbia, and Bosnia and Herzegovina : a report
by Joseph R Biden
( Book )
3 editions published in 2001 in English and held by 330 libraries worldwide
Proceedings of the Senate Task Force on Economic Sanctions
by United States
( Book )
3 editions published in 1998 in English and held by 223 libraries worldwide
The Kosovo conflict : a diplomatic history through documents
( Book )
3 editions published in 2000 in English and held by 174 libraries worldwide
"The Kosovo Conflict places events in context. Each chapter is prefaced with an essay and chronology summarizing that chapter's events. The body of each chapter is comprised of key agreements, speeches, communiques, and statements of the major nation-states and international organizations involved in the Balkans. In an appendix the editors provide a complete list of Internet and other sources for the documents, facilitating further research." "The Kosovo Conflict is an invaluable resource for practitioners, students of politics, and historians."--BOOK JACKET.
Plan Colombia drug reduction goals were not fully met, but security has improved; U.S. agencies need more detailed plans for reducing assistance : report to the Honorable Joseph R. Biden, Jr., Chairman, Committee on Foreign Relations, U.S. Senate
by United States
( Book )
1 edition published in 2008 in English and held by 170 libraries worldwide
In September 1999, the government of Colombia announced a strategy, known as "Plan Colombia," to (1) reduce the production of illicit drugs (primarily cocaine) by 50 percent in 6 years and (2) improve security in Colombia by re-claiming control of areas held by illegal armed groups. Since fiscal year 2000, the United States has provided over $6 billion to support Plan Colombia. The Departments of State, Defense, and Justice and the U.S. Agency for International Development (USAID) manage the assistance. GAO examined (1) the progress made toward Plan Colombia's drug reduction and enhanced security objectives, (2) the results of U.S. aid for the military and police, (3) the results of U.S. aid for non-military programs, and (4) the status of efforts to "nationalize" or transfer operations and funding responsibilities for U.S.-supported programs to Colombia. GAO recommends that State, in conjunction with the other departments, USAID, and Colombia, develop an integrated nationalization plan that defines U.S. and Colombian roles and responsibilities, future funding requirements, and timelines. We also recommend that USAID develop measures to better assess its alternative development program. In commenting on the recommendations, State said it will continue to improve coordination of nationalization efforts, and USAID/Colombia noted that it is working to identify new indicators to better measure progress.
more
fewer
Audience Level
0

1
Kids
General
Special
Associated Subjects
Abusive men‍
Adult services in public libraries--Evaluation‍
Armed Forces‍
Biden, Joseph R‍
Biography‍
Bosnia and Hercegovina
Clinton, Hillary Rodham‍
Colombia
Comic books, strips, etc.‍
Democratization‍
Drug control‍
Drug traffic--Government policy‍
Economic assistance, American‍
Economic policy‍
Economic sanctions‍
Economic sanctions, American‍
International crimes‍
International economic relations‍
International relations‍
Juvenile works‍
Kosovo (Republic)‍
Kosovo War (Serbia : 1998-1999)‍
Legislators‍
McCain, John,--1936-‍
Membership requirements‍
Men--Socialization‍
Military assistance, American‍
North Atlantic Treaty Organization‍
Obama, Barack‍
Palin, Sarah,--1964-‍
Photographs‍
Political campaigns‍
Political science‍
Presidents--Election‍
Russia (Federation)
September 11 Terrorist Attacks (2001)‍
Serbia
Sex role‍
Social policy‍
Sources‍
Soviet Union
United Nations‍
United States
United States.--Agency for International Development‍
United States.--Congress.--Senate‍
United States.--Dept. of State‍
Vice-Presidents‍
Wife abuse‍
Women--Abuse of‍
Yugoslav War (1991-1995)‍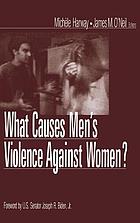 Alternative Names
Biden, Joe
Biden, Joe 1942-
Biden, Joseph Robinette 1942-

Languages
Covers